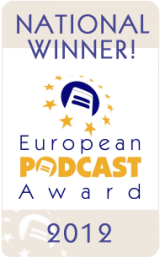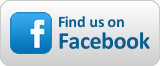 FrequencyCast UK - Show 101
The show notes to go with Show 101 of our technology radio show.
Listen to, or download, FrequencyCast Show 101 (31 mins)
Show 101 NEWS
Here's a look at the news stories covered in Show 101:
Facebook Mood Swinger: Has Facebook been toying with your emotions? In 2012, Facebook tried an experiment on nearly 700,000 users – would showing negative posts make its users sad and change posting behaviour? It seem so. Next time you have a bad day, you can now blame social media.


Mobile calls s over Wi-fi: Next – two mobile phone companies have announced that in the next couple of months, you'll be able to make voice calls and send text messages over wi-fi. Providers EE and 3 will soon allow you to use your mobile to make calls without the need to switch to a service such as Skype, when you have no mobile reception. It's expected that 3 will be first to launch with their Three inTouch being free and available to all contract, SIM-only and Pay-as-you-go customers


UKTV On Demand: Broadcaster UKTV, responsible for channels such as 'Gold'. 'Dave' and 'Watch' are set to launch their own video-on-demand player for their content. With UKTV Play, you'll be able to create your own TV channels and watch box-sets. It's due to launch in the summer initially on iOS, shortly followed by desktop computers and YouView


BT TV Multi-room: BT is finally able to offer mutli-room on its digital TV service. With Extra Box, you can now get a second BT YouView box. The costs is £99 for the box, and an additional £5 a month to be able to watch Freeview and on-demand content from a second room. As a reminder, BT Sport is free, and at the time of recording, you can get a £50 voucher for signing up to BT TV. More about BT TV


iOS 8 on the way: Apple has announced an update to its OS. With iOS 8, expect the ability to add voice and video to Messages, better auto-complete, family-sharing of music, photos, books and apps, plus a Health app – iOS 8 is due in the Autumn


Updates to Android: Not to be outdone, we now have details of Android OS 5. At the recent developer's conference, details of Android L, nicknamed Lollipop, revealed that we can expect speed improvements, better battery saving and improved handling of notifications


Get your Google Glasses: Staying with Google, you can now buy prototypes of Google Glass in the UK. Priced at £1000, there's already talk of banning these start glasses from cinemas and exam centres.... Shame.


Star Wars Edit: Some people have far too much time on their hands – some has put Star Wars Episode IV in alphabetical order. This 43 minute spectacular also has a wordcount to identify the most common words:


And finally... Ever dozed off on the sofa in front of a movie? Engineers from movie service Netflix recently unveiled a hack that uses a Fitbit fitness tracker to detect when you've fallen asleep, and set a marker in the film, so you can resume where you left off. All they need to do now, is tie it in to home automation, so it can dim the lights and let the cat out.


FOCUS: Smart Watches are coming...
Google has announced Android Wear - the new platform for smart watches. Is this going to be a game changer?
| | |
| --- | --- |
| Android Wear | Samsung Gear Smartwatch |
FEATURE: BBC News Alert Gaffe
Users of the BBC News app may have been surprised to receive the following alert: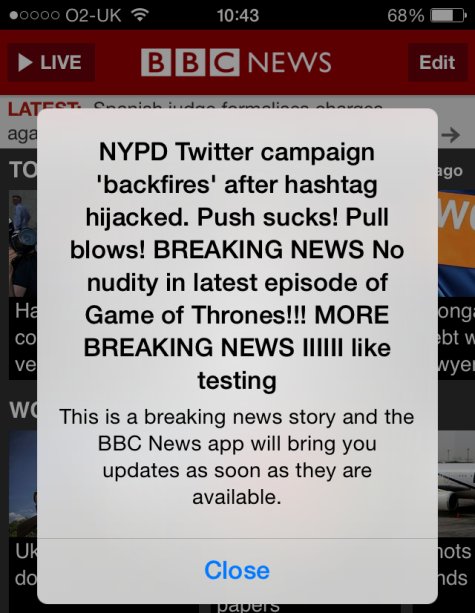 FEATURE: The future of TV technology
At Gadget Show Live, we spoke to Rita from TV manufacturer Finlux about 4k TV and some other TV technology products that are on the way. Could DualView be the answer to sofa arguments.
Find out more at www.finluxdirect.com
HANDS-ON: Budget Family Mobiles
We spoke to Ian from Ownfone about a range of basic phones for children, the elderly and the visually-impaired. More details at myownfone.com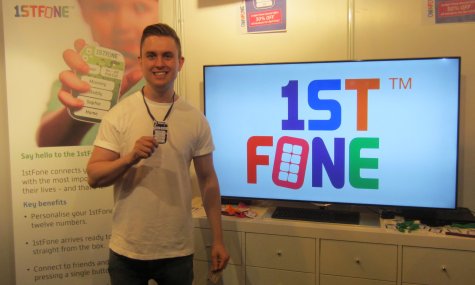 Ian from Ownfone
DISCUSSED: Simple TV
We spoke to David Burton from Simple TV about their new set-top box that lets your watch your TV and movies from anywhere in the world over the Internet.
More details here: uk.simple.tv

Please Use Our Amazon Store!

When you're shopping at Amazon please use the link frequencycast.co.uk/amazon - It won't cost you a penny more, and shopping via our Amazon shop helps to pay for our running costs!
Cast 101: Interaction
Thanks to everyone who got in touch with us since the last show. In this show, we respond to the following mails and calls:
Centenary Congrats:
John Brennan got in touch to say the following:

"Congratulations on your 100th show, I have been a regular listener since the 20s. I finally took my amateur radio Foundation exam last year. Kelly's example gave me a kick start to have a go myself. Keep up the good work"
Kelly the Radio Ham:
A message from radio ham Uwe DF5KV:

" Hi Kelly - Just recently became aware of your really interesting website and podcasts. As you are a ham amateur now, Kelly, please let me know, where you intend to be QRV throughout this summer. So we could try and chat a little bit about FrequencyCast and perhaps some future technological aspects."

We'll see what we can do, Uwe!
Powerline Problems:
Next, we heard from Paul Orridge:

"I've been having problems with my fibre internet. Dropping speeds and losing wireless connection. We have a power line adapter and it works great. However I've had Openreach out for the second time in a week and he said it's the power line that's causing the problem and that I should get a better set. Is this true?"

Powerline adapters can be problematic as they're reliant on your home's mains wiring to send data. The easy way to check is to connect your laptop or smartphone direct to the router (via Ethernet or wi-fi) and if the connection drops on the Powerline, but not on a direct connection, then it's the Powerline. Some powerline adapters seem to be better than others, and newer ones with latest powerline chips and hardware out-perform older models. See: PC Advisor - Which PowerLine Adapter to buy?
Ethernet ChromeCast:
Trefor Hooker askes us the following:

"Great offer to get money of a Chromecast. But do you know if Google have any plans for an Ethernet (rather than WiFi) variant. Having invested in Power Line adapters and an Ethernet switch to get internet access next to the TV, I am reluctant to go back to WiFi (especially as WiFi reception is a bit variable in the Lounge)."

There are a couple of options - either create a wi-fi access point (either from a nearby computer or a wi-fi booster), or take a look at one of the many Google Android TV boxes that use Ethernet.
TV Control follow-up:
Chris Watson sent us the following:

"Re: George Waterhouse's query in episode 99 about remotely controlling TVs around the world, switching inputs and streaming remote content - MythTV will do all this and more. Using LIRC irsend, it is even possible to turn a TV on/off. It will allow TV programmes and recordings to be started and stopped remotely using MythWeb. A lightweight frontend can be built using an Ion box with a USB TV tuner."
Got a comment or question? You can leave us a voicemail by calling 020 8133 4567 or sending us a message. We'd love to hear from a few more of you, so please get in touch and say "hi" - our shows are driven by your feedback - So talk to us!
Want new shows as soon as they're released?
Get FrequencyCast shows automatically, as soon as we've finished them:
Got iTunes? Add FrequencyCast to iTunes


Otherwise, use Juice or another podcatcher to subscribe to our show feed.
Our feed address: https://feeds.feedburner.com/frequencycast