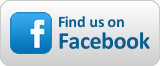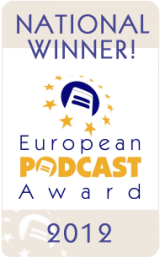 FrequencyCast - Show Listing
Below is a list of all of our FrequencyCast shows - covering UK TV and Tech. You can play them using a pop-up media player, or download these as MP3 files.
Enjoy our shows? Please help us spread the word!
Use iTunes? Please Add us to iTunes, rate us, and consider adding a nice iTunes review

On Twitter or Facebook? Tweet or post about us - search "FrequencyCast"
Show 125

News: Nokia 3310, MakeTheAirFair & Nintendo
Focus: Pete gets hands-on with Amazon Alexa
Discussed: 2MT & the birth of radio
Feature: Fitness tracking for man's best friend
Interview: Contactless Payment Ring
Feedback: Sky boxes & 4G interference



Released: Mar 2017

Show 125 Show Notes

Show 124

News: GalaxyGate, Phone Roaming & Alexa
Discussed: Delays & Peer 1 Woes
Focus: Pokemon Go Madness
Discussed: Google Cardboard & VR
Out-and-About: Radio Caroline
Discussed: Top Google Searches
First Look: BBC Microbit
Feedback: HDMI, Ofcom and TV licensing



Released: Oct 2016

Show 124 Show Notes

Show 123

News: Windows 10 upgrades and Google privacy
Focus: The end of the first social network
Hands-on: Home security with a Smart Dog
Interview: Antenna testing
Feature: Smart Watchstraps
Discussed: Tracking your sweat
Feature: No more lost keys
Feedback: Sky Q, Discovery and SCART



Released: Jul 2016

Show 123 Show Notes

Show 122

News: Kindle updates, touch pay and bots
Celebrating: Ten years of FrequencyCast
Focus: Wearable Tech 2016 in London
Feature: Wearable kids mobile & tracker
Interview: A sociable virtual network
Hands-on: Fitness tracking rings
Help us: Show your support - make a donation!
Feedback: PVR, Discovery and cassettes



Released: Apr 2016

Show 122 Show Notes

Show 121

News: DAB Channels, Pi3 & no more Nook
Discussed: All change for Facebook Like
Focus: Girls in Tech
Out-and-About: Electronics Fair
Discussed: Paper-thin lenses
Interview: Eyejusters reading glasses
Discussed: Snapchat updates
Help us: Show your support - make a donation!
Feedback: Record on a Macbook & Marshmallow



Released: Mar 2016

Show 121 Show Notes

Show 120

News: 3 tariff swap, Sky Q and BBC 3 news
Update: The Riutbag Backpack
Discussed: A crowd-funded 10 hour film
Focus: Tim Peake ISS radio contact
Interview: De-stressing with Interaxion
Look ahead: Sci-fi Ball & Wearable Tech
Feedback: TVPlayer and BBC radio sport



Released: Feb 2016

Show 120 Show Notes

Show 119

News: BBC hacked, EE recall and AVG issues
Focus: Tech Review of 2015
Discussed:Weather with Jim Bacon
Discussed: Hyperlocal crowdsourcing
Feedback: Power cuts and Pi VPNs



Released: Jan 2016

Show 119 Show Notes

Show 118

News: Tim Peake, Vtech Hack and BBC Three
Hands-on: Raspberry Pi Zero
Discussed: Facebook Word Cloud risks
Disliked: Black Friday
Discussed: The end of BBC Three
Featured: TomTom's new products
Featured: Orbitsound 360 speakers
Features: Character Options kids toys
Feedback: Sky phone & Windows 10 start



Released: Dec 2015

Show 118 Show Notes

Show 117

News: TalkTalk, BBC Store & Windows 10 Update
Discussed: Instagram... why?
First Look: Samsung Gear S2 smartwatch
Featured: Samsung contactless payment
Featured: Philips Hue lighting
Featured: Y-Cam home security cameras
Hands-on: Wraps headphone wristband
Feedback: New USB-C connectors and Loewe TV



Released: Nov 2015

Show 117 Show Notes

Show 116

News: LG Selfie-phone, Chomecast Audio and iOS bill shock
Discussed: Facebook Privacy hoax
Mentioned: Support your local Air Ambulance
Focus: National Hamfest Radio Rally
Featured: Contactless Coffee
Reviewed: HP Instant Ink
Interview: Gadget Girl Nikki Moore on the Kodak Moments app
Feedback: Cloud storage, pair stealing and the Principality of Sealand



Released: Oct 2015

Show 116 Show Notes

Show 115

News: Data breaches, new stuff from Apple, drones & Facebook M
First Look: Around Pete's Home Office
Focus: Office 365 & Cloud Computing
First Look: whatsonit scheduling app
Interview:MySmartRemote car security
Discussed: TX Factor - Radio enthusiast's TV show
Feedback: BBC iPlayer on old iOS, Flash security, solar meters and powerline



Released: Sep 2015

Show 115 Show Notes

Show 114

News: Ultra HD channels, SkyQ, Angry Birds 2 and the HomTom
Focus: First look at Microsoft Windows 10
Discussed: Fitbit and Nike Fuelband Trackers
First Look: Living with the Apple Watch
Hands-on: Contactless Payment Explored
Discussed: Planned Obsolescence petition
Feedback: Smart meters, Gmail unsend and 4k TV



Released: Aug 2015

Show 114 Show Notes

Show 113

News: End to roaming charges, iOS 8.4, BPay and Amazon Prime Now
Discussed: GMail Undo Send
Focus: Drones - Woes, and Amazon Prime Air
Interview: Parrott on using flying drones
Discussed: The coke bottle challenge
Interview: Sunfriend - limiting exposure to the sun
Feedback: Your thoughts on smart meters and more on BBC Internet radio



Released: Jul 2015

Show 113 Show Notes

Show 112

News: Windows 10, Cortana, Google & Netflix
Focus: We're live on Periscope
Featured: The cost of Smart Meters
Hands-on: Augmented reality cards
Interview: Tools for entrepreneurs
Feedback: More BBC radio and FM in Norway



Released: Jun 2015

Show 112 Show Notes

Show 111

News: Apple Watches, Twitter video & passwords
Focus: We're at Gadget Show Live in Birmingham
Hands-on: Makey Makey Musical Fruit
Featured: HP Sprout Workstation
Featured: Powered Paper Planes
Featured: NETDUMA R1 Router
Hands-on: 3D pen from 3D Replex
Interview: OmniO Rider compact stroller
Featured: Home security from Kibbi
Feedback: Voice recorders, BBC radio & meters



Released: May 2015

Show 111 Show Notes

Show 110

News: BT 4G, Amazon Fire TV and April Fools
Focus: Wearable Technology Show 2015
Hands-on: Augmented reality furniture shopping
Featured: Beddit Sleep Tracker
Featured: Cogito Smart Watches
Interview: Ellie Stevens, Glofaster sports jackets
Featured: Innovations from Queen Manry College
Feedback: BBC Radio streams, fitbit trackers & weather stations



Released: Apr 2015

Show 110 Show Notes

Show 109

News: TalkTalk Scammers, Virgin and TV licence
Focus: Voice Recognition - Friend or Foe?
First Look: Pebble Time smartwatch
Hands-on: Tech Rescue packs
Discussed: Osprey portable 4G wi-fi
Featured: Linx Windows Tablets
Feedback: Connected TV and home networking



Released: Mar 2015

Show 109 Show Notes

Show 108

News: Windows 10, Phone Wars and DAB
Focus: Toy Fair 2015
Discussed: Reviving Retro Tech
Mentioned:The end of Google Glass
Hands-on: MicroDrone personal quadcopters
Feedback: eBooks, Nintendo 3DS and first phone calls



Released: Feb 2015

Show 108 Show Notes

Show 107

News: Hydrogen cells, iTunes refunds & e-Books
Focus: The Interview - Sony vs North Korea
Feature: The end of Orange Wednesday
Feature: BT EE takeover update
Focus: 2014 In Technology Reviewed
Feedback: shortwave, 13 amp plugs & indoor aerials



Released: Jan 2015

Show 107 Show Notes

Show 106

News: Freeview vs 4G, EE TV & iCracked
Discussed: BT o2 takeover
Focus: Printing 3D printers
Featured: Raspberry Jam
Featured: Shortwave radio & numbers stations
Mentioned: One Rogue Reporter
Feedback: Gadget Show, Bluetooth AV & HP Stream



Released: Dec 2014

Show 106 Show Notes

Show 105

News: YouView updates, Microsoft fitness & SSID
Focus: Wakie Social Alarm Clock App
Feature: Talking to an ISS astronaut
Feature: Youngsters & technology
Mentioned: High Altitude Balloons
Discussed: Flying the Phantom drone
Feedback: Sky, Radio 3, weak wi-fi & Gadget Show



Released: Nov 2014

Show 105 Show Notes

Show 104

News: Windows 10 launch, Blackberry Passport and Phablets
Focus: Apple's "interesting" product launches
Feature:A day in the life of an Air Ambulance
Comment: All change for Channel 5's Gadget Show
Discussed: Pizza and parcel tracking
Feedback: Proms Surround Sound, Google Sphere and Sky with a landline



Released: Oct 2014

Show 104 Show Notes

Show 103

News: Freeview changes, Sky+ & USB condoms
Focus: A fresh look at 3D printing
Feature: 360 degree photo taking
Hands-on: Amateur Radio in action
Discussed: Changes to the 999 service
Feedback: Ingress, screen-sharing and CO



Released: Sep 2014

Show 103 Show Notes

Show 102

News: Local TV, encrypted calls and quadcopters
Focus: UK Copyright law and the VCAP announcement
Feature: The Useless Box - £40 kit
First look: Boosting your broadband speed
Hands-on: Ingress, the real-world hacking game
Feedback: Powerline, voice recorders & Multicast TV



Released: Aug 2014

Show 102 Show Notes

Show 101

News: Facebook, Mobiles over Wi-fi & OS updates
Focus: Smart Watches are coming
Feature: What's round the corner for TV technology
Hands-on: Budget custom phones for the family
Discussed: Online media from Simple TV
Feedback: Powerline adapters, ChromeCast and amateur radio



Released: Jul 2014

Show 101 Show Notes

Show 100

News: eBay breach, Skype Translator & minty biscuits
Focus: FrequencyCast hits its Centenary - we look back in time
Featured: Samsung 1TB Wireless media drive interview
Discussed: Dartford Crossing changes on the way
Feedback: Red Rat, Centenaries and Thermal Kettles



Released: Jun 2014

Show 100 Show Notes

Show 99

News: So long Samba, 30 day iPlayer and Star Wars
Focus: The threat from Heartbleed
Featured: The Vektra Thermal Kettle
Discussed: Facebook's latest purchases
Featured: Gadget Show Live 2014
Hands-on: Occulus Rift & Google Glass
Interview: John Challis, Boycie from Only Fools
Feedback: Office for iOS, Twit.TV & Slingbox



Released: May 2014

Show 99 Show Notes

Show 98

News: Save BBC Three, Office for iPad, London Live launch and mp3 copyright laws
Discussed: Get your name on the Bennu Comet
Focus: Radio Caroline 50th Anniversary
Featured: GB5OR amateur radio station
Hands-in: Ayegear Jacket Tech
Featured: Back 2 You Car Tracking devices
Feedback: BBC for expats & Solid State drives



Released: Apr 2014

Show 98 Show Notes

Show 97

News: Virgin Speedup, Galaxy S5, Fitbit recall and get your name in space
Gadget Show Live: Win a pair of tickets!
Discussed: Slouchmat and Energy Egg on Dragon's Den
Focus: Lytro Focus-free camera
Discussed: Amazon Prime
Hands-on: OCR and Body Scanning apps
Feedback: Life blogging, Powerline and Windows 7



Released: Mar 2014

Show 97 Show Notes

Show 96

News: LBC, Nintendo, ITV Encore & Adsmart
Focus: Life Logging 24 hours a day
Interview: Jonathan Mitchener, Futurologist
Discussed: LED Lighting
Feedback: BT Sport, XBMC & Powerline



Released: Feb 2014

Show 96 Show Notes

Show 95

News: Smartphone cheques, Now TV & Bendy Phones
Focus: 2013 in Tech Reviewed
Mentioned: Pete is a Sealand Lord
Discussed: No digital radio switchover date
Feedback: BBC HD channels and IPTV



Released: Jan 2014

Show 95 Show Notes

Show 94

News: VuTV launches, DAB switchover delayed and no consoles in sight
Focus: Gadget Show Live London 2013
First-look: BT Home Hub 5 explored
Discussed: Google's plans to automate Facebook and Twitter
Feature: Kelly goes to Kempton Races... sort of!
Feedback: IPTV, Super-slow broadband and full-screen iPlayer



Released: Dec 2013

Show 94 Show Notes

Show 93

News: Android KitKat, BBC iPlayer, TV news and on-train advertising
Focus: The State of Digital Britain
First-look: Subscription TV on Freeview from VuTV
Feature: Odd seasonal gadget ideas
Discussed: 3D printed people from Asda
Reported: Amateur radio RSGB convention news
Feedback: Macbook Pro TV connection and Powerline Adapters



Released: Nov 2013

Show 93 Show Notes

Show 92

News: Top Up TV dies, Yahoo Email security and offline YouTube
Focus: Mandatory iPhone 5S and iOS 7 review
Reviewed: Dave Gorman and Rick Stivens on Dave TV
Feature: Cambridge enters the Australian Solar Challenge
Discussed: Hitchhikers Guide Live Radio Show
Teased: Gadget Show Live London and Spy Gadgets
Feedback: Printer ink, Raspberry Pi video and accessibility



Released: Oct 2013

Show 92 Show Notes

Show 91

News: 4G launch, Sky wi-fi box, 2DS & Windows 8.1
Focus: Be More Dog - The o2 TU Go service
Feature: Raspberry Pi Explored
Discussed: Hands-free PC control from Leap Motion
Feedback: BT Sport, Wi-fi and Gridwatch



Released: Sep 2013

Show 91 Show Notes

Show 90

News: HD, £10 media streamers and o2 4G launch
Focus: Out and about with handy smartphone apps
Feature: Are you ready for BT Sport?
Updates: Mobile fitness tech products
Discussed: BT Cloud Storage
First look: Google ChromeCast Media Streamers
Feedback: Designed to fail, ham radio & RAM upgrades



Released: Aug 2013

Show 90 Show Notes

Show 89

News: Data roaming, Amazon Autorip and iOS7
Focus: Tech that's designed to fail
Feature: .UK web domains on the way
Mobile Apps: Malcolm Tucker, Vine and Catchphrase
Discussed: Rachel Riley and X-Box One
First look: Tom Lawton's impressive 360 degree BubblePod
Feedback: DAB phones, cashback and tin-foil



Released: Jul 2013

Show 89 Show Notes

Show 88

News: Windows Start button to return, o2 wi-fi hotspots to vanish, and Home Hub 4
Focus: Getting ready for BT Sport
Feature: RAM upgrades made easy
Mobile Apps: Cashback apps and Stephen Fry
Discussed: NFC contactless payment
Feedback: HDD audio boxes, HTML links and Lobsters



Released: Jun 2013

Show 88 Show Notes

Show 87

News: YouView, Google Now and £29 eReaders
Focus: Touchscreen adapters and tablets
Featured: Gadget Show Live 2013
Discussed: Are Scanners and trackers legal?
Featured: Gadget Show Live 2013 and Carl
Feedback: Sky shows, Gold on Vision & catchup TV



Released: May 2013

Show 87 Show Notes

Show 86

News: Sky Sport on Now TV and the end of Google Reader
Focus: Android TV dongles reviewed
Hands-on: USB Freeview, radio and aircraft radar
Discussed: Smartphone watches and the Pebble
Featured: BBC News, and Fools and Horses
Feedback: Sky reception and London area codes



Released: Apr 2013

Show 86 Show Notes

Show 85

News: Sky buys o2 Broadband, and BT buys ESPN Sports
Focus: Is local TV worth a watch?
Challenge: Kelly vs. Amateur Radio
Discussed: 4G vs. Freeview interference
Featured: Echostar PVR and Slingbox
Feedback: YouView multiroom and Linux



Released: Mar 2013

Show 85 Show Notes

Show 84

News: 4G, Blackberry, BBC Radio & Sky Sport
Focus: BT SmartTalk & Facebook Graph.
Featured: RoadPixel Car Cameras
Featured: London Toy Fair 2013
Interview: Behind Dragon's Den
Questions and comments on YouView, Freesat & Windows 8



Released: Feb 2013

Show 84 Show Notes

Show 83

News: Instagram backlash, Ofcom stats, maps apps and Amazon Airbags
Focus: Look back at the last twelve months of tech - our review of 2012.
Questions and comments on powerline adapters, HDMI on BT Vision, and our show transcripts



Released: Jan 2013

Show 83 Show Notes

Show 82

News: Freeview disruption and the end of Live Messenger
Focus: We're at Gadget Show Live Xmas 2012
Hands-on: Nintendo Wii U
Feature: Bubblepix, Movband, Echostar, Aves DAB radios, bikes, ears, cat loos and more!
Questions and comments on weather stations, Virgin TiVo and power meters.



Released: Dec 2012

Show 82 Show Notes

Show 81

News: Freeview disruption, more TV channels and the end of Windows Messenger
Focus Gadget Show Live, London
Feature: Destination Star Trek London
Preview: Gadget Show Live London 2012
Discussed: F-1 CubeSat and the end of the Switchover
Questions and comments on Kindle, Virgin and Slingbox.



Released: Nov 2012

Show 81 Show Notes

Show 80



Released: Oct 2012

Show 80 Show Notes

Show 79



Released: Sep 2012

Show 79 Show Notes

Show 78



Released: Aug 2012

Show 78 Show Notes

Show 77



Released: Jul 2012

Show 77 Show Notes

Show 76

News: YouView, 4 Seven, Samsung Galaxy S III & Kent
Feature: Test driving the Nissan Leaf Electric Car
Hands-on: Nextorch Programmable Torch
Comments and questions on Radio Luxembourg, Powerline adapters, Freeview in the South, and the Raspberry Pi



Released: Jun 2012

Show 76 Show Notes

Show 75

News: Freesat 2.0, Google Drive & the o2 Wallet.
FOCUS: Products from Gadget Show Live 2012
Interview: Marconi and the Titanic
Comments and questions from the LV18 Lightvessel the BBC iPlayer, the delayed YouView, Gadget Show World Tour, PMRs, and Android



Released: May 2012

Show 75 Show Notes

Show 74



Released: Apr 2012

Show 74 Show Notes

Show 73

News: 4G Filters, Raspberry Pi, DAB and cheap Broadband.
FOCUS:A look at The House of 2027
Featured: Blackberry Playbook Tablet
Your comments and questions on the Roku, fast broadband, Internet TV apps and powerline adapters



Released: Mar 2012

Show 73 Show Notes

Show 72



Released: Feb 2012

Show 72 Show Notes

Show 71



Released: Jan 2012

Show 71 Show Notes

Show 70

News: Formula 1 on Freeview, updates for 3DS and TiVo.
FOCUS: Internet Insights
Hands-on: A look at a clever pen, iPhone remote controller and a home weather station - See our gadget guide
Your comments on printers, GetJam, BBC +1, Siri and OEM



Released: Dec 2011

Show 70 Show Notes

Show 69

News: BBC HD to go, iPhone 4S madness, PBS in the UK and with Switchover.
FOCUS: Printers and Printing
REVIEW:The iPhone 4S and Siri
Your comments and questions on the Steadicam, Overdrive eBooks, dual monitors and geocaching



Released: Nov 2011

Show 69 Show Notes

Show 68

News: More Freeview HD on the way, new eBook readers and the iPhone 5.
FOCUS: OnLive Gaming Explored
Discussed: Google+,the Prospero satellite, BT Vision's facelift, Nintendo Slide Pad and Alan Partridge
Your comments and questions on Freeview top-ups, HTC Desire signal problems and free French TV



Released: Oct 2011

Show 68 Show Notes

Show 67

News: New Freeview services, problems with Samsung Galaxy and Amazon eBooks.
FOCUS: Geocaching Explored
Discussed: Google buys Motorola, Local TV, Sky Movies, and new dictionary words
Featured: Onavo Smartphone app
Your comments and questions on eTRVs, wi-fi printers and the iPlayer



Released: Sep 2011

Show 67 Show Notes

Show 66

News: Nintendo 3DS place slash, BT and Sky's packages change, plus catch up news
FOCUS: Home Technology Event 2011
Featured: Speedo Aquabeat and Kodak Zm1
Your questions on Nintendo Wii, Real Digital and Apple TV



Released: Aug 2011

Show 66 Show Notes

Show 65

News: Scotland switches, cheaper European roaming and no more Broadband Con
FOCUS: Will 4G ruin Freeview
Featured: Wii U announced, the BBC Alba controversy, more on the Filter Bubble, Sky Go launch, SeeSaw and Argos TV
Your questions on Internet camera, Freeview HD and mobile dongles



Released: Jul 2011

Show 65 Show Notes

Show 64

News: BBC ups HD, Apple news, BBC Alba and speedy o2
FOCUS: The Future Of The Internet and Filter Bubbles
INTERVIEW: With the COO of Plusnet
Your questions on Digital Radio Mondiale, Solar meters and tidy wiring



Released: Jun 2011

Show 64 Show Notes

Show 63

News: Sony and Apple security breaches, London Switchover and Virgin radio
FOCUS: Gadget Show Live 2011 - Our review of this year's show
Your questions on DAB in Jersey, BT Vision and classroom video



Released: May 2011

Show 63 Show Notes

Show 62



Released: Apr 2011

Show 62 Show Notes

Show 61




Released: Mar 2011

Show 61 Show Notes

Show 60




Released: Feb 2011

Show 60 Show Notes

Show 59

News: Changes to Sky HD channels, the Skype Fail and some channel news
FOCUS: Review of 2010 - The TV and Tech of the last 12 months
Plus your questions on loading a camera with maps, and problems with Freeview HD Surround Sound




Released: Jan 2011

Show 59 Show Notes

Show 58

News: Tablet newspapers, no more Tease Me and 3D BT
FOCUS: Broadband Suppliers - Making the right choice
HANDS-ON: Big Trak Junior 2010
Plus questions on Nokia's DAB, slow Internet, HD recorders and tablet devices



Released:Dec 2010

Show 58 Show Notes

Show 57

News: BBC One HD, and Powerline recall
FOCUS: Apple TV - New streaming box
HANDS-ON: TomTom Go Live 1000
REVIEW: Spy Keyring
Plus questions on Freesat, 3D Freeview, tablets, streaming boxes and PIN codes



Released:Nov 2010

Show 57 Show Notes

Show 56

News: Sky scraps channels,Windows Phone 7 & Virgin 3D
FOCUS: 3D Tech - How does 3D TV work?
REVIEW: Triax Tri-link Kit
CLASSIC TECH: The Calculator
Plus your Kindle questions, what happens after the switchover, and some HD questions



Released:Oct 2010

Show 56 Show Notes

Show 55



Released:Sep 2010

Show 55 Show Notes

Show 54

News: Freeview PVR woes, new Amazon Kindle and BBC apps.
FOCUS: Sport on TV - It's all change - who's best?
HANDS-ON: A look at the tiny View Quest Wi-Fi radio
Plus a discussion of the FM Switchover and the iPhone 4 reception saga



Released:Aug 2010

Show 54 Show Notes

Show 53

News: Launch of the iPhone 4, and changes to Heart and Gold radio.
FOCUS: BT Vision Review - A new look at BT's digital TV service
HANDS-ON: Our findings on the Fitbug health gadget
Plus a discussion with a leading radio amateur



Released:Jul 2010

More on Show 53

Show 52

News: BBC One HD, new iPhone, Freeview HD, Google TV and the Radio Amnesty.
FOCUS: Get more from your Digital Photos - Some handy apps and accessories for your digital snaps
HANDS-ON: Our first look at the Fitbug hi-tech pedometer and health scheme



Released:Jun 2010

More on Show 52

Show 51

News: New iPhone details leaked, 3D TV on sale now, HD news, and more on the HomePlug troubles.
FOCUS: Your Digital Future - How the Digital Economy Act affects UK TV, radio and Internet
HANDS-ON: We try out three walkie talkies to see what range we can get



Released:May 2010

More on Show 51

Gadget Show Live 2010

A FrequencyCast Special covering the April 2010 Gadget Show Live in Birmingham. London Dabs Live Gadget show featuring interviews with Revo Radios, POS (PsiXPda), A.C. Ryan, EnigmaTag and Orca (Power Strap)



Released:
More on Gadget Show Live

Show 50

News: A round-up of HD news, an update on tablet devices and the launch of Sky's 3D service.
FOCUS: Get more from your MP3 Player - Accessories and add-ons
HANDS-ON: Replacements for the iPod and Apple's iTunes



Released:Apr 2010

More on Show 50

Dabs Live Special

A FrequencyCast Special covering the March 2010 London Dabs Live Gadget show featuring interviews with Creative, Navigon, Cisco, Sonos and more



Released:
More on Dabs Special

Show 49

News: Freeview HD update, the end of BBC 6 Music, a new phone from Puma, and the latest from SeeSaw and Freesat.
FOCUS: Get more from your Mobile - Apps, Maps and more
HANDS-ON: Olympus Tough 6010 and SWaP Active watch



Released:Mar 2010

More on Show 49

Show 48



Released:Feb 2010

More on Show 48

Show 47

News: Project Canvas gets go-ahead, iPlayer on Freesat, new BT Vision box and Tesco iPhones.
FOCUS: Back up your data - Keeping your stuff safe.
HANDS-ON: Olympus Tough 6010 camera



Released:Jan 2010

More on Show 47

Show 46



Released:Dec 2009

More on Show 46

Show 45



Released:Nov 2009

More on Show 45

Show 44

News: Retune your Freeview, Premier Radio goes nationwide and Sky comes to the Xbox.
FOCUS: Subscription-free TV - Save a few quid. Could you live without paying Sky and Virgin each month?
HANDS-ON: 3 MiFi - Portable Wifi, without wires.
FOCUS: TV in other rooms - How to get TV in other parts of your home.



Released:Oct 2009

More on Show 44

Show 43

News: 3D TV on the way, the end of the line for the ISS, new eBook readers and Lazy Britain
FOCUS: GPS Gadgets - A GPS watch, geotagger and direction finder
HANDS-ON: iPhone Sat Nav apps - Hands on with the TomTom, CoPilot and Navigon for the Apple iPhone.



Released:Sep 2009

More on Show 43

Show 42

News: New ESPN channels come to the UK, more HD for Virgin, cheap dongles, Digital Switch and mobile luggage
FOCUS: Catch-up TV- Details of what's new with Broadband and how to get a faster speed
HANDS-ON: Equinux Tubestick - Smallest USB Freeview receiver.
First look: Truecall - Avoid nuisance calls and record your telephone discussions.



Released:Aug 2009

More on Show 42

Show 41

News: The end for Setanta, Digital Britain results are in, and an update on Freeview HD
FOCUS: Broadband - Details of what's new with Broadband and how to get a faster speed
HANDS-ON: o2 Joggler - Digital picture frame / fridge door.
HANDS-ON: Nintendo Walk with Me - Get fit with a pocket tracker.



Released:Jul 2009

More on Show 41

Show 40

News: Freeview HD plans under threat, free calls and Sky+, the end is near for GPS and a new Hitchhiker's Guide book
FOCUS: wi-fi - An update on wi-fi Internet, and wireless woes
HANDS-ON: Pulse Smart Pen - The world's most high tech writing implement, the Pulse Smartpen.



Released:Jun 2009

More on Show 40

Show 39

News: HD comes to the BBC iPlayer, Tiscali woes continue and some Freeview changes afoot
FOCUS: Extra Freeview channels - Squeeze a little more from Freeview
FOCUS: Home Security - Pete gets hands-on with a home security system for under £100



Released:May 2009

More on Show 39

Show 38

News: Thousands lose Freeview, bad news for ITV and local radio, plus who is next to switch
FOCUS: Mobile Broadband - Get the Internet on the move
HANDS-ON: Google G1 - Hands-on with the first Android phone



Released:Apr 2009

More on Show 38

Show 37

News: Sky HD boxes recalled, the fourth Freeview HD services, and the UK footy coverage wars
FOCUS: Sat Nav - the latest in personal navigation



Released:Mar 2009

More on Show 37

Show 36

News: US Digital Switchover delayed, use your phone in hospital, plus a 3D webcam
FOCUS: Streaming Media - Get your music, video and photos streamed around your home



Released:Feb 2009

More on Show 36

Show 35

News: 3D TV, Freeview update, Virgin HD, High-def testcard and the end of GMT
FOCUS: Wireless Cameras - Home security systems explored
HANDS-ON: A look at the Salter MiBody USB bathroom scales



Released:Jan 2009

More on Show 35

Show 34

News: ITV on BT, Fetch TV launched, phones for a Fiver, Facebook phones and lots of channel news
FOCUS: PVRs A look at what's new with digital recorders for satellite, Freeview and Cable TV
A look at tedious toy Elmo Live, and the top-notch Denon AH-NC732 noise-cancelling headphones



Released:Dec 2008

More on Show 34

Show 33

News: Sky returns to Virgin, no more Nuts, Android escape, and new satnavs
FOCUS: Out-and-about! We meet up with Pure, Dyal, Olympus and TVonics to talk about new gadgets



Released:Nov 2008

More on Show 33

Show 32

News: Freesat PVR revealed, Freeview HD on the way, and shortwave under threat
FOCUS: Tiscali TV
Hands-on with the Power Chimp



Released:Nov 2008

More on Show 32

Show 31

News: Station renames, half-price HD, Nuts Loyalty and the Google Phone
FOCUS: eBook Readers
Updated iAudio D2 media player and new Pure One DAB radios



Released:Oct 2008

More on Show 31

Show 30

News: Freeview, Sky & BT Vision HD, plus Skypephone and PS3
FOCUS: Watts & Power Consumption
A look at Smartphones in the UK



Released:Sep 2008

More on Show 30

Show 29

News: Freeview boxes breaking, new Freesat channels, Sporting deals, Top Up news and a KITT sat nav
FOCUS: Digital TV Options - A round-up of TV in the UK
i-GotU Tracker - Nifty, low-priced GPS tracker
Wii Fit - Lose those pounds



Released:Aug 2008

More on Show 29

Show 28

News: BT Vision charge for BBC on demand, Sky+HD price drop, 3G iPhones nearly here... and R2D2
FOCUS: BT ToGo - BT's free Windows Smartphone
BT Fon - Fancy sharing out your broadband bandwidth?



Released:Jul 2008

More on Show 28

Show 27

News: Freesat launches, Sky Picnic postponed, a free smartphone from BT, Sky Player and ITV's rabbit
FOCUS: Free satellite TV - including a look at the new Freesat service
Mobile Broadband - Details of those little USB broadband modems



Released:Jun 2008

More on Show 27

Show 26



Released:May 2008

More on Show 26

Show 25

News: An update on Phorm, national local TV for Freeview, phones on a plane, iTunes telly and a DAB update.
FOCUS: Buying a TV - Need a new telly? Carl and Pete explore the options and explain the technology.
Audio Description: More on the service for visually-impaired TV viewers.



Released:Apr 2008

More on Show 25

Show 24

FOCUS: Digital Radio - After DAB has it's worst two months on record, Carl and Pete pick up the pieces
Neurous OSD: Converts your video and DVDs to a digital format



Released:Mar 2008

More on Show 24

Show 23

FOCUS: Classic Technology - Carl and Pete look back at what TV, Computers, Phones and the 'Net looked like twenty years ago
High-definition summary - A look at what's on offer with Sky and Virgin's HD service.



Released:Feb 2008

More on Show 23

Show 22

FOCUS: TV accessories - Carl and Pete look at a wide range of accessories available to enhance your TV viewing, including flashy remotes, AV sender, surround sound, Apple TV, TV-B-Gone, SCART switchers and surge protectors
TomTom Latest - A quick look at one of the new TomTom devices - take a listen to what's on offer from today's satnav devices.



Released:Jan 2008

More on Show 22

Show 21

FOCUS: Archiving your media: Carl and Pete explore how to get your audio cassettes, 7" singles, VHS cassettes and photos safely archived.
Two phones - More details of getting free calls with the SkypePhone, plus we don't review Apple's iPhone.
Other stuff: A wi-fi gadget that vibrates at 40,000, plus you can get your hands on the Knight Industries 2000



Released:Dec 2007

More on Show 21

Show 20

FOCUS: DVD Recorders: Carl and Pete look at the advantages of recording to DVD, what to look for in a new machine, and explore the various DVD recording formats.
BT Home Hub - BT's soft-launched a new version of their Broadband router - we take a look at the Home Hub v1.5 changes, and what the new BT Fon service has to offer.



Released:Nov 2007

More on Show 20

Show 19

FOCUS: On Demand TV: We look at the various services offering TV and films without having to wait for the schedule - We look at Virgin Media, BT Vision, Tiscali TV and Sky.
Energy Saving Meters - We review the Efergy meter that keeps a check on how much electricity your home's using - displaying your consumption in pounds and pence.
iAudio D2 DAB and MP3 - Tiny gadget with touchscreen, DAB radio, FM, photos, recorder and MP3


Oct 2007

More on Show 19

Show 18

FOCUS: TV on your PC: How to watch and record TV on your PC - the devices and software needed to use your computer as a TV.
Demented Wasp - We look at and listen to the amazing £20 remote control helicopter


Sep 2007

More on Show 18

Show 17

Channel 4 DAB - 10 channels of national digital radio on the way.
FOCUS: Broadband: How to choose a provider, how to get it installed, and some broadband extras.
New gear - Podcasting kits and rapping ringtones


Aug 2007

More on Show 17

Show 16

Virgin on Freeview - New Virgin channel coming to Freeview soon.
Pocket Radio Station - A new MP3 player with a built-in FM transmitter.
FOCUS: Sky Digital: Discussion of satellite TV, including Sky+ and Sky HD.


Jul 2007

More on Show 16

Show 15

ITV goes VoD - TV on demand from ITV, plus a look at what other offer
Lobster 700 DAB and TV phone - price drops to £50 on pay-and-go.
FOCUS: Internet Radio: Listening to radio from around the world, online.



Released: Jun 2007

More on Show 15

Show 14

Free TV from Virgin Media - A look at Virgin's new offer
Mobile Panel - Get cash by using your Smartphone
FOCUS: Freeview reception: Help and advice on improving your signal.
FOCUS: Nokia N95: Getting hands-on with Nokia's new GPS phone.



Released: May 2007

More on Show 14

Show 13

Sky battles with Virgin Media - The latest on the battle of the big boys
Digital TV news including the removal of ITV Play, two changes to Sky+ and the launch of Tiscali TV.
FOCUS: Internet Extras: We explore buzzwords such as Web 2.0 and RSS, and take a look at some sites that caught our attentions, such as Orb, Wikipedia, Del.icio.us, Digiguide, LinkedIn and Web Radio.



Released: Apr 2007

More on Show 13

Show 12



Released: Mar 2007

More on Show 12

Show 11

FOCUS:

MP3 and MP3 players

Top Up TV Anytime's latest problems - A further reduction in hours, and a Watchdog feature
Second Life - Our Pete doesn't have much of a life, so he's found one online.
A look at the new Skype lie detector, ways to recycle your old mobile, and we need your help with our cube.



Released: Feb 2007

More on Show 11

Show 10



Released: Jan 2007

More on Show 10

Show 09

BT Vision - Details of the new home TV service finally released
Digital Radio - News of a change to the DAB format, and the prospect of a new batch of national digital radio stations coming soon
FOCUS: The Home Hub: A closer look at the BT Home Hub Broadband router
Loc8tor - We look at the latest in "what have I done with my keys?" technology



Released: Dec 2006

More on Show 09

Show 08



Released:Nov 2006

More on Show 08

Show 07

Top Up TV - More on the unfolding story, and what will happen to existing customers once Anytime launches.
Lobster 700TV - We explore a phone with TV and DAB radio onboard
FOCUS: Going Digital: The UK's TV services get switched off in a few years? Does this mean no more telly? Nah. We explain the Digital Switch



Released: Oct 2006

More on Show 07

Show 06

Top Up TV Anytime - From September 2006, Top Up TV reduces their subscription TV service, offering a hard-disk based content service.
Free TV on cable: Around 40 channels of digital TV are now offered subscription-free from cable TV firm Virgin Media (at the time of recording known as NTL and Telewest) - to customers that route their home phone calls over cable.
FOCUS: Digital Recorders: For our Focus section, we look at PVR / DVR, what's on offer to Sky Digital, Freeview and Cable customers.



Released: Sep 2006

More on Show 06

Show 05

Broadband Wars: It's getting cut-throat, and Tiscali's entered the fray
News of Orb (remote control your PC's TV), a DVD release of KYTV, and how to get a free iPod Shuffle
FOCUS: A feature on wi-fi technology, including a closer look at the Nabaztag
Convert your old singles to MP3 with a USB turntable



Released: Aug 2006

More on Show 05

Show 04

Quad-players: Updates on what Telewest and NTL (now Virgin Media), Virgin Mobile , BT and Sky are up offering, in an effort to win our broadband, phone, mobile and TV loyalty.
FOCUS: A feature on Satellite Navigation and the TomTom One
The BT Voyager Internet radio, for the amazing price of £65



Released: Jul 2006

More on Show 04

Show 03

Slingbox - A new piece of kit to let you access your TV system from around the world
BT Total Broadband - BT fights back at TalkTalk free Broadband
FOCUS: DAB - Exploring what Carl knows about digital radio, and a look at a new DAB radio from Pure



Released: Jun 2006

More on Show 03

Show 02



Released: May 2006

More on Show 02

Show 01

News on the BBC's plans for HiDef TV & the World Cup
A first look at the Nabaztag Wifi Bunny
FOCUS: TV over the Internet - IPTV
Details of Sky's half-price subscription deal



Released: Apr 2006.

More on Show 01
Podcast sample: Listen to a 90 second overview
Want new shows as soon as they're released?
Get FrequencyCast shows automatically, as soon as we've finished them:
Got iTunes? Add FrequencyCast to iTunes


Otherwise, use Juice or another podcatcher to subscribe to our show feed.
Our feed address: https://feeds.feedburner.com/frequencycast