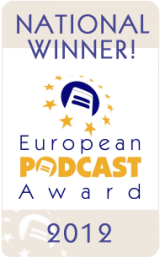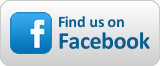 FrequencyCast UK - Show 104
The show notes to go with Show 104 of our technology radio show.
Listen to, or download, FrequencyCast Show 104 (31 mins)
Show 104 NEWS
Here's a look at the news stories covered in Show 104:
Windows 10 - Just as we went to press, Microsoft announced its plans for its next major operating system. Microsoft is going from Windows 8 to Windows 10. This new operating system will run on desktops, laptops, tablets and smartphones making for a consistent platform. The OS will offer improved multitasking, better search, the option for multiple desktops, such as home and work desktop, and the return of an old favourite, the Start button. A technical preview now available at windows.microsoft.com/en-gb/windows/preview Windows 10 is expected "later in 2015"





Netflix Making Movies - Not content with making exclusive TV series such as House of Cards, the online content company Netflix is going into the movie making business, releasing the sequel to Crouching Tiger, Hidden Dragon to Netflix subscribers. With over 50 million subscribers around the world, making movies for its subscribers certainly makes sense, as more of us move to getting our TV online.


Local TV - We reported recently that London Live had applied to scale back its local content. Ofcom has rejected the request as it would have substantially altered the station's output. London Live is reported "disappointed". No news of the fate of Birmingham's local TV service after the=y went into administration before they launched.


Cheap Windows Tablet - Keep an eye out for the HP Stream 7 inch tablet. This runs Windows 8.1 and is likely to have a £60 price tag, showing HP and Windows interested in a chunk of the low-end tablet market


Love the Blackberry Passport - Rumours of Blackberry's exit from the smartphone world are apparently untrue, as they've just launched what they call their "market disruptor". Probably the oddest looking phone, with a square screen has been described by one of the more kind reviewers as "a difficult phone to love". If you like a challenge, the Blackberry Passport is £529


Talking of phones – apparently Apple quietly launched the iPhone 6 and 6 Plus, as well as a few launches of the iOS 8 upgrade. More on this and BendyGate shortly. More interesting was the announcement of the Apple Watch – Due in early 2015 with an estimated UK price of upwards of £220.With the emphasis on health tracking and a Conversation button, this actually looks like a decent smartphone companion – but with so much competition out there – has Apple left it too late?


And finally - Be prepared to learn a new word. With smartphones increasing in size, the new buzzword is "Phablet" – a phone that's as big as a tablet. To combat this, Alcatel's new Phablet, the 6 inch "Pop Meta" comes with a device called a buddy that is smaller and can pair with the larger device – it's able to make calls and send texts without the need to get out the larger phone. They making phones so big, they need to come with a smaller device to make calls. No. We've jumped the shark. I need a lie down


FOCUS: Apple's Product Launches
Kelly and Pete discuss the latest Apple launch - Bendygate, failed software downloads, and an Apple Watch
FEATURE: Day in the life of an Air Ambulance
We were lucky enough to spend a day at the airbase of one of the UK's charity-funded Air Ambulance services, to find out what's involved in an emergency callout. We caught up with the crew from Essex & Herts Air Ambulance, based at Earls Colne Airfield:
Captain Nicky Smith, pilot
Louise Rosson, HEMS paramedic
Doctor Matt O'Mara, Critical Care Doctor
Many thanks to the team from the Essex & Herts Air Ambulance team for sharing their valuable down-time with us. More more, see Touching Base with the Air Ambulance
Show your support: Make a donation to Essex Air Ambulance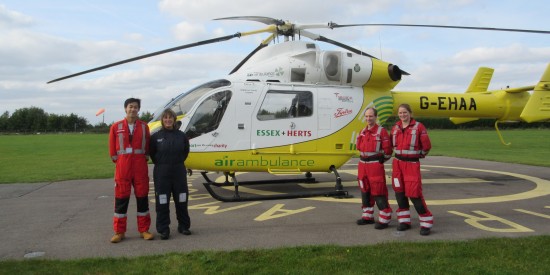 Essex & Herts Air Ambulance - Make a donation!
COMMENTS: All Change (again) for Gadget Show
Welcome to Olympic gold medalist Amy Williams, the newest recruit to Channel 5's Gadget Show. Pete is heartbroken about the departure of Rachel Riley. Note that FGadget Show Live comes back to the NEC in Birmingham from the 8th to the 12th of April 2015
DISCUSSED: Pizza & Parcel Tracking
Clever tracking tech from courier firm DPD, pplus where's the pizza. Finally, couriers that keep you informed
Please Use Our Amazon Store!

When you're shopping at Amazon please use the link frequencycast.co.uk/amazon - It won't cost you a penny more, and shopping via our Amazon shop helps to pay for our running costs!
Cast 104: Interaction
Thanks to everyone who got in touch with us since the last show. In this show, we respond to the following mails and calls:
360 Images:
Stephen Wilton got in touch following our piece in show 103:

"Hi guys, you mentioned about the 360 panoramic photo's for ios and android, I've got that built-in to my HTC M8, as part of the cameras apps"

Many smartphones do offer panoramic, but Google Sphere offers full(ush) 360 - Worth a look!
BBC Promos Sound:
Peter McKenzie asked for some surround sound help:

"At the end of a recent Prom the announcer revealed that some proms were being transmitted in 4.0 surround. I googled "proms surround". I have necessary equipment but cannot get this to work. I have a MacBook Pro with the latest Chrome browser, an Oppo universal player with HDMI inputs, multichannel preamp, power amps and speakers. The system sounds superb on Proms on TV (DD 5.1) via Freeview HD. Can you advise how to set this up? The BBC say they cannot advise about individual set ups"

BBC Radio 3's Proms make use of surround sound - According to the BBC website: "You can use a "surround sound" sound card with at least four outputs or if your surround sound amplifier and computer both have HDMI that should work too".

Connect the HDMI out from the MacBook to HDMI input on your amp - there's more info and answers to setup questions here: BBC Proms Surround Sound FAQ.
3 - Good to Go:
Sungmin Eric Kim commented:

"I noticed on Pete's Twitter he posted a photo of a delivery from 3. Just wanted to say I switched to 3 after being with Orange / EE for 10 years because I was fed up of terrible -paid- customer service and high costs. My new 3 contract gives me unlimited 4G, free roaming in many countries and free tech support."

Thanks for the feedback Sungmin
Landlines for Sky TV:
Russell Wootto asks:

"Can you tell me if I need a BT landline (from Openreach) to receive Sky? Or is phone and broadband supplied through the dish?"

Sky TV's telly service comes through a satellite dish. Phone and Broadband use a standard landline.

Note that your Sky+ box needs to be connected to a landline, so you can order Pay Per View movies and interactive services. If you don;t have a landline, you'll need to call Sky Customer Services before ordering.
Got a comment or question? You can leave us a voicemail by calling 020 8133 4567 or sending us a message. We'd love to hear from a few more of you, so please get in touch and say "hi" - our shows are driven by your feedback - So talk to us!
Want new shows as soon as they're released?
Get FrequencyCast shows automatically, as soon as we've finished them:
Got iTunes? Add FrequencyCast to iTunes


Otherwise, use Juice or another podcatcher to subscribe to our show feed.
Our feed address: https://feeds.feedburner.com/frequencycast