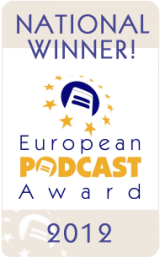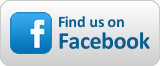 FrequencyCast UK - Show 106
The show notes to go with Show 106 of our technology radio show.
Listen to, or download, FrequencyCast Show 106 (30 mins)
Show 106 NEWS
Here's a look at the news stories covered in Show 106:
BBC iPlayer Extended - We don't want to worry you, but according to Ofcom, Freeview viewers may be in for a change in 2019. To free up more space for 4G data services, Freeview will be leaving the 700MHz band. It's expected that the changes will cost up to £660 million to upgrade transmitters and change aerials, but bring in £900 million. Some were worried that this change might need another Digital Switchover, but fortunately it's estimated that less than 1% will need a new aerial, and 2019's a long way off!


EE's Freeview box - Next, we recently reported that mobile phone firm EE's entering the TV market, and their new set-top box launched last month. This has an impress 4 tuners built in,and a big enough hard drive to record a rolling day's worth of TV. The EE box also streams to mobile devices, connects over wi-fi and has access to on-demand services. It's free with EE's £9.95 broadband package – see the EE TV site


Vodafone TV on the way - Hot on the heels of EE's TV service, Vodafone has announced plans launch its own Internet TV service in early 2015, as well as a return to the home broadband market. More when we get it.


On-the-spot Screen fixes - Prepare yourself of the sixth emergency service. Damaging your mobile phone can ruin your day, but a US firm, iCracked, has just launched in the UK, offering to get an engineer dispatched out to you to repair your phone on the spot. At present, only London is covered, but iCracked is looking to expand to other locations in 2015.


Shocking Trackers - Next, a new take on wearable fitness trackers. The Pavlok wristband tracks your movements and sleep, and can be used to control bad habits, such as not getting out of bed on time, or spending too much time surfing social media websites. How does it do this? By sending a 255 volt shock through the wristband. Masochists can pre-order now for $199. Ouch.


Ad-free Google - News now of the latest from Google. Tired of wading through the barrage of ads on your favourite websites? Google Contribute offers to change that. The service, currently under trail on a few sites, will let users decide whether to have the ads, or pay between $1 and $3 a month for an ad-free experience, with some of that going to the website owner. Would you pay for ad-free browsing, or are you immune to online ads? Let us know


And Finally - Thanks to listener Glen for sharing this, taken from the Daily Telegraph's letters page: "SIR – Last weekend, the drive up to London was improved by listening to a Sherlock Holmes audiobook on the car's CD player. I was amused by my inability to follow the plot as closely as I would have liked, and put this down to middle age. It was only when I arrived at my destination that I realised the CD player was on "shuffle" mode. Thanks to Phil in Hampshire for sharing that senior moment


FOCUS: Show 106
Section to be updated shortly...!
Please Use Our Amazon Store!

When you're shopping at Amazon please use the link frequencycast.co.uk/amazon - It won't cost you a penny more, and shopping via our Amazon shop helps to pay for our running costs!
Cast 106: Interaction
Thanks to everyone who got in touch with us since the last show. In this show, we respond to the following mails and calls:
Gadget Show Thoughts:
The first one's from M Navier about our comments on the Gadget Show in the last show:

I agree the comment about The Gadget Show. I was what could be described as a Gadget Show fan boy. I watched every episode, the repeats and visited the web site on a regular basis where I found the 'how to' videos very informative. However it seems to me that a couple of years ago there was a change in policy and a desire to appeal to a younger demographic. As a result, with the younger presenters, the programme became less informative, less practical and more a vehicle for pointless gadget builds. Sadly it means that the only serious tech programme left is Click on BBC.
Greetings from Brazil:
Next, a nice message from Chriss Benitez:

"Hello Pete and Kelly, i do love your show, i remember i think it was the first time i heard to Kelly on the show as a guest i think you were to a store of tech and reviewed some gadgets, and you taste a candy, chocolate ? or something like that, and it was awful xD, well i just wanted to say i love listening to your podcast even I´m from México and I´m so far. I do podcasting and i may talk about your show on my podcast (www.talk2learn.ch) we are a community of english learners."
New-look Gadget Show:
Next, Chris Newcombe had a home cinema question for us:

"In the living room have an AV receiver hooked up to 2 speakers and run my dvd and freeview box sound through this. I have always been put off home theatre systems due to the fact that they seems to involve lots of wires trailing all over the living room. I was wondering if I could add a bit more sound to the living room by using an SPDIF adapter that converts the digital sound signal to bluetooth and then add a set of bluetooth speakers at the back of the room. My 2 main speakers are not running from SPDIF - will the bluetooth speakers be out of phase re the sound from the stereo speakers. "

The problem here is not to be a phased problem, but a delay problem. Encoding the audio and sending it over Blokuettoth takes a small about of time,meanthig that the sound that leaves the bkluettoth speakers will be a fraction of a second delayed coimpared to the sound from the front speakers. Even a difference of 50 milliseconds will be noticeable, Some TV sets have an option to set an SPDIF delay to compensate for this – so check your TV's manual before buying.
HP Stream in the UK:
Terry Costello, asks:

"May I ask if you know when the HP Stream 8 4g Windows tablet will be available in the UK please. I notice the Stream 7 is now available. "

3G HP store for £159, free delivery. 4G version now out in the US and can be ordered from Amazon UK for import into the UK. Available early December
Got a comment or question? You can leave us a voicemail by calling 020 8133 4567 or sending us a message. We'd love to hear from a few more of you, so please get in touch and say "hi" - our shows are driven by your feedback - So talk to us!
Want new shows as soon as they're released?
Get FrequencyCast shows automatically, as soon as we've finished them:
Got iTunes? Add FrequencyCast to iTunes


Otherwise, use Juice or another podcatcher to subscribe to our show feed.
Our feed address: https://feeds.feedburner.com/frequencycast