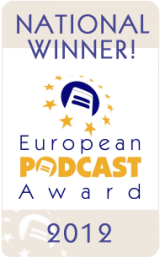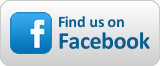 FrequencyCast UK - Show 107
The show notes to go with Show 107 of our technology radio show.
Listen to, or download, FrequencyCast Show 107 (30 mins)
Show 107 NEWS
Here's a look at the news stories covered in Show 107:
30 Years of Mobiles - As we enter 2015, we reach a historic milestone – 30 years since the first commercial mobile phone call was made, just after midnight on January the 1st 1985, with Michael Harrison making the first call in the UK to his dad, the boss of newly-formed Racal Vodafone. If you're interested, check out the YouTube clip of their pre-launch video here: Racal Vodafone Prelaunch Video


Hydrogen Chargers - Next, a new portable power solution is at hand. The Upp is a portable USB charge that runs from hydrogen fuel cells . They provide on average a week's worth of power, and once the the cell is exhausted, you swap it for another plug-in cartridge, costing £6. No recharging and instant long-lasting power. Upp chargers and cartridges are now available at Apple stores and online at www.beupp.com





Cheap Windows Tablets - Looking for a New Year's bargain? We're very impressed with the new low-price Linx tablet. These run the full Windows 8.1 operating system, meaning you can run most Windows programs on a lightweight tablet. The quad-core Intel Atom tablets also come with a year's Microsoft Office 365 subscription, support HDMI, and cost less than £80. We've got one, and have been very impressed so far. Linx Windows 8.1 tablets on Amazon / Linx 7" tablet on eBay


14 Day iTunes Refunds - Apple users might want to take note of the following recent change to the iTunes Terms and Conditions. To comply with EU guidelines, users can now "return" an electronic purchase within 14 days to get a refund, no questions asked. Previously refunds were only handled on a case-by-case basis. We understand this move has proved controversial for musicians and app developers, who stand to lose out if people try music and apps, then exercise their right for a result after a couple of weeks of use.


e-Book Price Increases? - In other EU news, it seems we can expect the prize of e-books to rise, as new rules may mean that the UK VAT rate of 20% will apply, and not the 3% users of Amazon and iTunes pay by getting content from Luxembourg.


Blinkbox to TalkTalk - In acquisition news – it looks like Tesco may be passing on its TV and film streaming service Blinkbox, over to TalkTalk. This could mean an increase in the amount of on-demand content available to TalkTalk's TV offering


And finally - Diaries at the ready, as in the Spring, the city of Glasgow will be host to an International Festival of Internet Cat videos, including the Golden Kitty Award. See you there?


FOCUS: Show 107
"The Interview" - Our look at the Sony vs North Korea Story

The end of Orange Wednesday

BT set to acquire mobile phone firm EE

Our look back at the top tech stories of 2014, and our predictions for the future. See: Our Previous Shows.
Please Use Our Amazon Store!

When you're shopping at Amazon please use the link frequencycast.co.uk/amazon - It won't cost you a penny more, and shopping via our Amazon shop helps to pay for our running costs!
Cast 107: Interaction
Thanks to everyone who got in touch with us since the last show. In this show, we respond to the following mails and calls:
HomePlug Drivers:
Ian Maguire asks: "Do Ethernet connections via a homeplug powerline setup require a special driver to be installed on the connected computer?"

The easy answer is "No". They just appear as an Ethernet connection, so very easy to set up.
Shortwave Radio:
Following on from our piece Shortwave in the last show, Bill Shepherd got in touch to say:

"I see no mention of the spread of DRM radio across the Indian Subcontinent. Nor do I see mention of the new processor that is capable of fm/Dab/DRM etc and has a low consumption"

Bill also sent us a link to savertelongwaveradio.com

We also heard from Timothy Mok: "As a blind listener, I'm deeply interested in the future prospects of digital shortwave broadcasting".
Indoor Freeview:
We had a podline call next about indoor Freeview TV aerials potentially causing interference with each other, from Mrs Wilson.

Having aerials near each other will impact performance, but we'd be surprised if two indoor TV aerials in two separate rooms would interfere with each other that much. Trick is to remove one, to check. If that is what's happening, consider getting a single aerial, preferably amplified, and get a splitter to feed both rooms. Or better still, if possible, get an outside aerial.
Overloading a 13amp socket:
Chris Lake asks:

"Is it safe to operate a washing machine and two tumble dryers at the same time off of one 13 amp plug?"

In short - No. The average washing machine and tumble drier draws around 10amps - so three devices would draw around 30 amp - running the risk of overheating or blowing the fuse.
Gadget Show Thoughts:
Hi to Alan Fox. He says:

"I just discovered your podcast so instead of trying to listen to the ones where the topics are relevant to me. Show 6 was the first one. I now know what a PVR is I think show 20 was the next one I turned into about DVD recorder. I've not used one yet I'm behind the technology unlike everyone else. I never starting going DVD player crazy until 2011."

Thanks Alan... We wonder what he'll think of 3D printers and Google Glass when he catches up!
Got a comment or question? You can leave us a voicemail by calling 020 8133 4567 or sending us a message. We'd love to hear from a few more of you, so please get in touch and say "hi" - our shows are driven by your feedback - So talk to us!
Want new shows as soon as they're released?
Get FrequencyCast shows automatically, as soon as we've finished them:
Got iTunes? Add FrequencyCast to iTunes


Otherwise, use Juice or another podcatcher to subscribe to our show feed.
Our feed address: https://feeds.feedburner.com/frequencycast