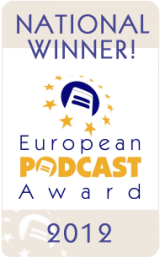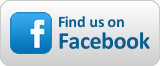 FrequencyCast UK - Show 109
The show notes to go with Show 109 of our technology radio show.
Listen to, or download, FrequencyCast Show 109 (30 mins)
Show 109 NEWS
Here's a look at the news stories covered in Show 109:
TalkTalk Scammer Alert - First up, TalkTalk customers beware – They're the latest company to be the victim of a security breach that has resulted in confidential customer data ending up in the hands of fraudsters. TalkTalk has contacted its customers, following an increased number of calls being made from scammer pretending to be from TalkTalk selling unneeded software. The scammers are armed with genuine customer data, making the calls seen plausible. Be on your guard.


Virgin Expanding - Virgin Media had announced plans to extend its fibre network to 4 million more UK homes over the next 5 years, at a cost of £3 billion. For years, the cable network hasn't expanded, frustrating those looking to get the impressive 150Mb service, and finally it seems that more of the UK will soon be able to plug in to a Virgin connection.


Licence Fee To Stay - With so many of us now watching TV online and via catch-up, many were hoping that we may see an end to the £145.50 TV licence fee – however last month, MPs voted to retain the licence for the next decade. Germany has adopted a system that would add a 'broadcast levy' on all households, which appears to be the way the UK will go… just not for some time. Comments? Let us know.


One Hour of Music a Day - Do you listen to music more than an hour a day? Stop! In February, the World Health Organisation said audio players concerns and bars pose a serious threat to hearing, suggesting a 60 minute per day limit. If you listen to us on a media player, knock it down a notch. When you've finished listening to today's show, 30 minutes left.


DangerMouse - The Next Generation - Wherever there is danger he'll be there. Dangermouse is the next TV icon set for a 21st century reboot – a new series is in the pipeline and becomes the latest acquisition by streaming video firm Netflix. Whilst other countries will only be able to enjoy the antics of the crimefighting mouse online, the new Dangermouse & Penfold will be free-to-air on CBBC


Apple Emoji Controversy - Next, the upcoming relate of iOS will feature 300 new emoji images – little cartoon graphics that you can use in messages to others. Some of the faces representing ethnic diversity have already started to cause controversy, with some suggestion the yellow skin tones on some emojis could be regarded as racist – even though yellow is regarded as a neutral colour for instant messenger smilies, and is the colour of the inhabitant of Springfield. Another excuse to bash Apple, or an un-PC move.. you decide!


And finally... A fond farewell from all of us at Frequency to Leonard Nimoy. A tweet from the ISS showing an astronaut making the Vulcan salute, was a fitting tribute to the sci-fi legend who lived Long and Prospered


FOCUS: Show 109
Voice Recognition Technology
In Show 109, we looked at various voice recognition services. Some handy links:
First Look: Pebble Time
Coming soon - the second Pebble watch, called the Pebble Time - Details here: Pebble Time (Kickstarter)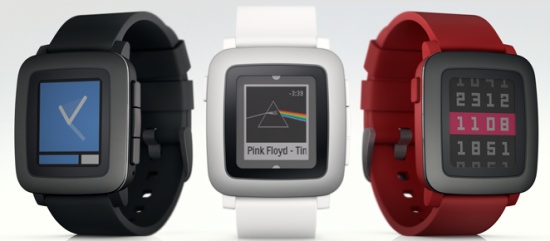 Saving Dunked Devices
We spoke to Frank from AF (www.af-net.com) about their product, Tech Rescue. For under a tenner, its worth getting one of these ready for the day that you dunk your phone. AF Tech Rescue on Amazon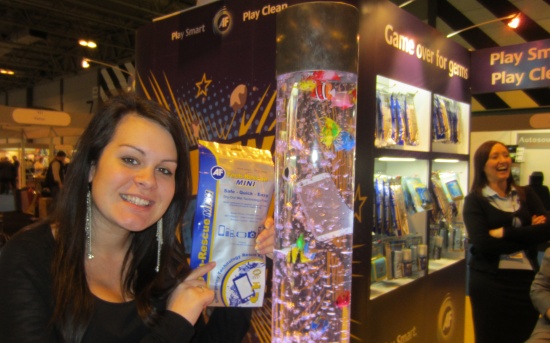 Portable Wi-fi
We look at the EE Osprey, a rather nice 4G Mi-Fi (portable Wi-fi) box - More details: EE Osprey Mobile Wi-fi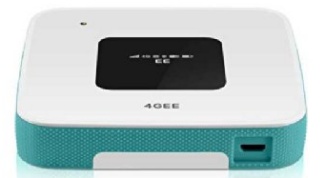 Linx Tablet
We looked at a great tablet that runs the full version of Windows 8.1 with Microsoft Office - all for a silly price.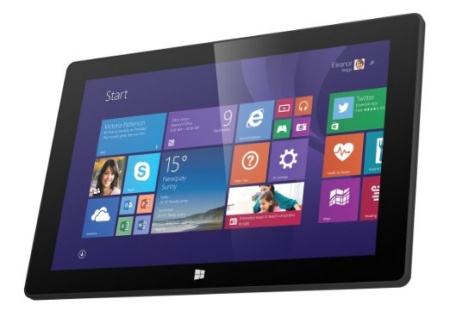 The Linx tablets are available in 7", 8" and 10" versions - See Linx Tablets on Amazon
Please Use Our Amazon Store!

When you're shopping at Amazon please use the link frequencycast.co.uk/amazon - It won't cost you a penny more, and shopping via our Amazon shop helps to pay for our running costs!
Cast 109: Interaction
Thanks to everyone who got in touch with us since the last show. In this show, we respond to the following mails and calls:
Texas Greetings:
Steve Muenich got in touch to say:

"Hi Kelly and Pete. Just wanted to let you know that I have been a regular listener for a couple of years now and love your show. Keep up the good work. 73 & 88 from McAllen Texas. NA5C is my ham call sign."
Connecting a TV to the Net:
We had a question from a podline caller asking for help getting his Panasonic TV connected to the Internet.

Some TV sets have an Ethernet connector to connect to your router, and others have a USB slot for a compatible wi-fi adapter. For TVs without built-in Internet connectivity, consider a solution like Apple TV, the Roku box, the Now TV box or one of the many Android TV boxes and sticks comes in – you can connect these to a spare HDMI port and it will make a wi-fi connection to the Internet. From there, you can watch TV on demand, and access various online streaming Internet TV services such as Netflix, and Amazon Prime.
Powerline Extenders:
Patrick Marks asks:

"I'm trying to use a pair of BT Broadband Extenders to enable an Ethernet connection between my router and Sky box but I'm experiencing serious problems that seem to be as a result of the electrical wiring in the house My broadband into the house is a measured 37.5 Mb. However, at a socket in an adjoining room when measured through the extender flex it drops to 22.5 Mb. When I move the extender flex to a socket close to the Sky box the speed (measured on my laptop using the BT Desktop Help software), the speed drops to 2.89 Mb. The outcome is that my Sky box reports an internet connection but then reports a "Fail" on the On Demand. Any advice?"

That's not an uncommon problem with Powerline Adapters. First, make sure you're plugging in direct to a mains socket, not via a 4-way – also, surge protectors hinder these adapters. Also note that not all Powerline adapters are the same – other makes, using other frequencies and speeds, can make a difference, otherwise, you may need to look at wi-fi.
TV with no aerial or SCART connector:
Alison Ward asks:

"I have a TV / DVD and I have broken the aerial connector in the side of my TV. The TV does not have a SCART lead, so I cannot connect a Freeview box etc to get a reception on my TV. What can I do?"

With no aerial or SCART connector, there's very little you can do. Double –check there's no other input, such as a yellow composite video input, otherwise, a local TV repairer may be able to fix the socket, or it's time to upgrade.
Wi-fi over 60m:
Samuel Johnson used Facebook to reach us, and asked:

"I have a question for you to answer. I have a summer house at the bottom of the garden about 50-60 meters from the house. I can get wifi on my laptop but no way on mobile devices, tables or games consoles. I would like to get a more solid Internet connection out there - can you suggest anything."

A wi-fi extender as close as possible may help, otherwise is there's mains in the summer house, perhaps look at Powerline – Otherwise, run an Ethernet cable, or consider a wi-fi hotspot, like the Osprey we mentioned earlier.
Other feedback:
A message from Brian Levett: "Crikey this latest FrequencyCast Show has just come thru at 1.0 am is it only me that can't sleep ? Brian the Butler ( and occasional broadcaster...) "
Eric Light posted on our Facebook page: "I heard you (a re-broadcast) on shortwave ... 9.395 MHz here in North America. (25 Feb 2015 ~~ UTC ~~ 0200-0230). - at City of Danbury"

Thanks for listening to you both!
Got a comment or question? You can leave us a voicemail by calling 020 8133 4567 or sending us a message. We'd love to hear from a few more of you, so please get in touch and say "hi" - our shows are driven by your feedback - So talk to us!
Want new shows as soon as they're released?
Get FrequencyCast shows automatically, as soon as we've finished them:
Got iTunes? Add FrequencyCast to iTunes


Otherwise, use Juice or another podcatcher to subscribe to our show feed.
Our feed address: https://feeds.feedburner.com/frequencycast