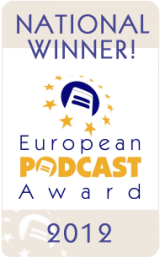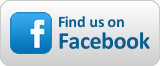 FrequencyCast UK - Show 110
The show notes to go with Show 110 of our technology radio show.
Listen to, or download, FrequencyCast Show 110 (31 mins)
Show 110 NEWS
Here's a look at the news stories covered in Show 110:
BT goes 4G - BT's launched its 4G service, ahead of its takeover of EE. The cheapest SIM-only package on offer will include 500MB of data, unlimited texts and 200 minutes, for just £5 to BT Broadband customers, otherwise £10. It's clear that there could be some savings to be had by those looking to combine Broadband, TV, home phone and now mobile. More Details: BT 4G SIM-only.


All 4 Launches - Channel 4's on demand service 4oD has had a refresh... it's now known as All 4, and now supports streaming over 3G and 4G. It offers three categories, "On demand", "Now" and "On soon". Currently, All 4 is available on iOS and web browsers, but will be rolled out to Android and Smart TV shortly.


Amazon Fire TV Stick - This month sees the UK release of the Amazon Fire TV Stick. Make your TV a smart TV with this dongle that plugs into your telly's HDMI. 4 times the storage of Google's ChromeCast and voice-controlled from a smartphone or optional remote, this plays Netflix, Amazon Instant video, catch-up TV and a whole lot more. Well worth a look: Amazon Fire TV Stick





PS TV Slashed - Staying with TV devices, Sony's slashed the price of Playstation TV almost in half to £45 – this lets you play PS4 games on a second TV. Well worth a look: Playstation TV at Amazon





More DAB Channels - With nearly 50% of households now owning a DAB radio, it's good to know that there'll finally be some new national content. Ofcom has awarded the licence for the second commercial DAB multiplex to Sound Digital, and we can expect stations including Virgin Radio, talkSport 2, talkRADIO, talkBUSINESS, Jazz FM and British Muslim radio in the next 12 months. There'll also be some content for the newer DAB+ standard.


April Fool's - Our favourite Fool's stories for 2015: The RNIB introducing guide cats in a CATNAV scheme, Microsoft launching MS-DOS for Windows Mobile, Google's Pacman game for Google Maps (Smartphone game Ingress got in on the joke too), and Google Selfie – take a picture of your face as you view online headlines.


Amazon Dash - The one that had us, and many other tech sites, confused though – was Amazon Dash. A wi-fi button that you stick near an appliance to allow one-press ordering. It seems that Amazon Dash is actually a real thing, and its launch close to April Fool's Day was a ploy to get it some press. Available in the US to Prime customers only – could this change the way we shop?





And Finally - And finally. Those one's no April Fool's gag – You've heard of GPS? Well, what of Bee-PS. We're all worried about the bee population, and an enterprising engineer from Newcastle has created a bee tracker. Bees are first frozen, then a small tracker is superglued to the bees. With a range of 8ft, the trackers use RFID and as yet are unnamed - we're asking our creative listeners to come up with an innovative name – Text us your ideas. More: Bee Trackers - BBC News site


FOCUS: Show 110
Wearable Technology Show 2015
For this month's show, we travelled to London's Excel for the Wearable Technology Show. Alice joins Pete on a trip around a busy show to report on some cutting edge wearable technology as well as some awesome augmented reality tech. So many interviews, we couldn't fit them all into this one show, so expect to hear more in upcoming shows.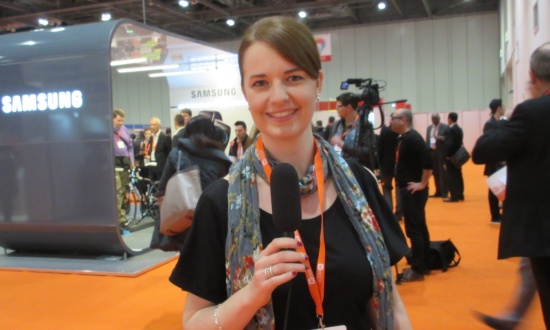 Cimagine Augmented Reality
Not a wearable product, but cutting-edge. With the free app, you can visualise hundreds of products from the Littlewoods catalogue on a smartphone or tablet - Available now on the Littlewoods website, or search for "Cimagine" in the App Store.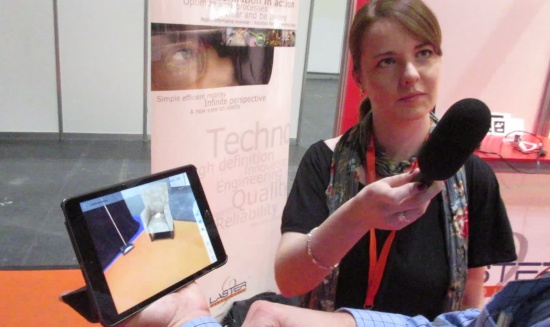 Beddit Sleep Tracker
The new Beddit Sleep Tracker was launched in the UK at the show, and we spoke to their team to find out more. Beddit is now available: Beddit Sleep Tracker at Amazon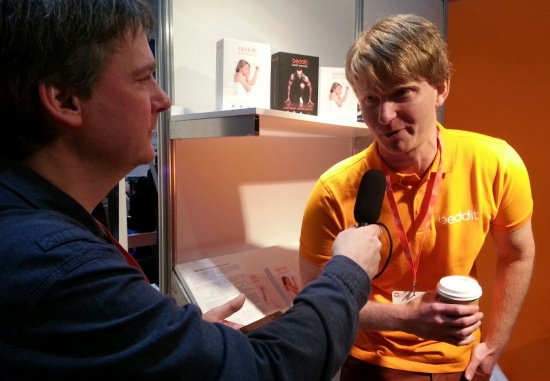 Cogito Smart Watches
We spoke to Jonathan about the excellent new range of affordable smartwatches that don't need a daily or weekly charge - See the range now on Amazon: Cogito Watches at Amazon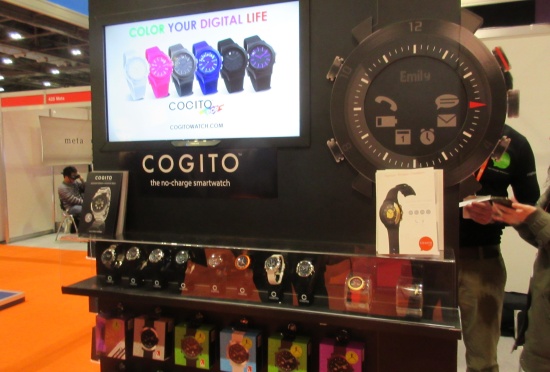 Samsung
Alice caught up with Conan from tech giant Samsung about their wireless watch and S6 products, plus a exercise bike indoor trainer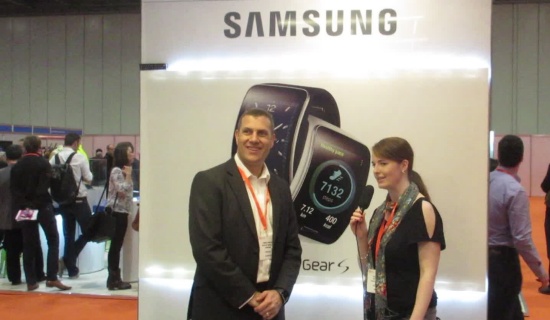 Glofaster
We caught up with professional athlete Ellie Stevens to find out more able the high-tech training jackets made by Glofaster - More details at www.glofaster.com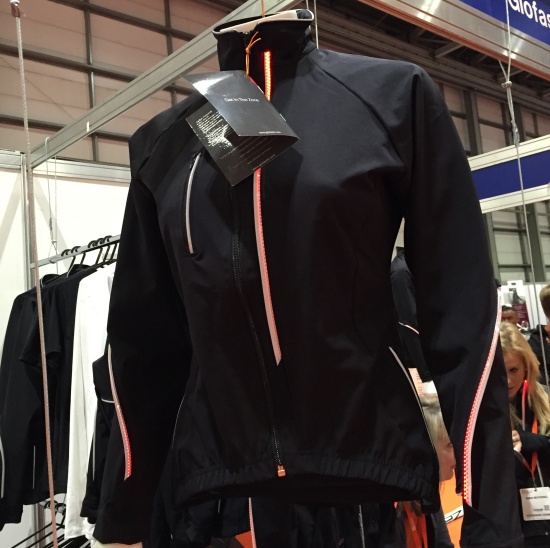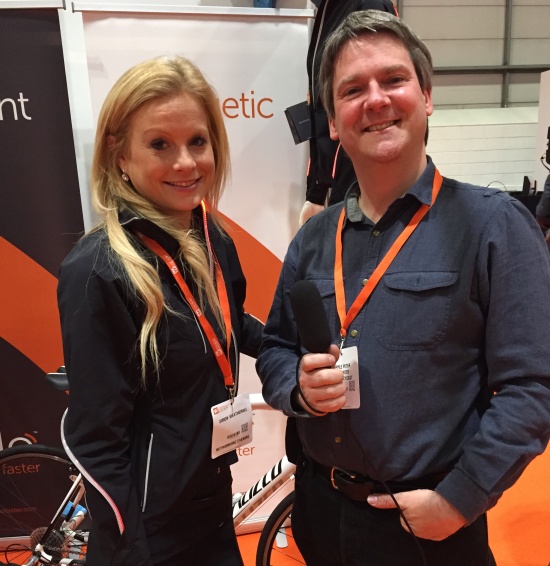 For the video of Kelly's home-made dance suit, go here: Kelly's Dance Suit
Queen Mary College, University of London
We spoke to four researchers from Queen Mary College, to find out about their inventions:
Christine Farion - NFC Handbag
Evan Morgan - Visual cues for musicians
Antonella Mazonni - Emotion-sensitive gloves
Nanda Khaorapapong - The icebreaker jacket
More details at www.eecs.qmul.ac.uk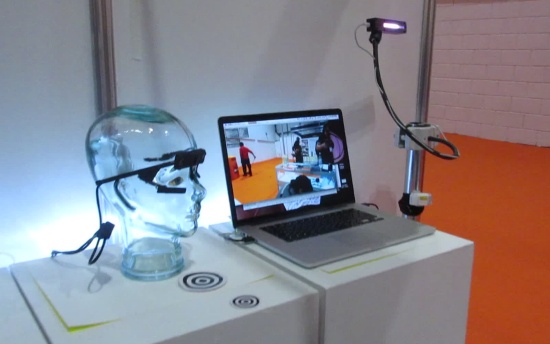 Evan's LuminUs for musicians
We'll be featuring more from the Wearable Tech Show, plus a video, very soon. Stay tuned!
Gadget Show Live 2015
Gadget Show Live takes place in Birmingham from the 8th to the 12th of April - More details here: www.gadgetshowlive.net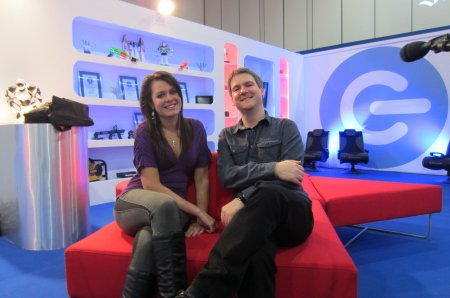 Wrist-powered charger
Can you guess what we're talking about?
Get in touch
Please Use Our Amazon Store!

When you're shopping at Amazon please use the link frequencycast.co.uk/amazon - It won't cost you a penny more, and shopping via our Amazon shop helps to pay for our running costs!
Cast 110: Interaction
Thanks to everyone who got in touch with us since the last show. In this show, we respond to the following mails and calls:
BBC Internet Radio Changes:
First up, one from Alan Malarky. His Logitec device seems to no longer play BBC radio, and he's found out why – the BBC has ended support for Windows Media.

It seems that the BBC moved over to Audio Factory for its radio streams in February, which has had an impact on a number of online listeners, estimated at between 2 and 5% The changes were made to update and standardise the infrastructure which according to a BBC blog, was literally rusting. The BBC communicated their planned changes to manufactures 12 months before the change, but it seems the change has impacted a small number of BBC radio listeners using some Internet radio devices – including Alan. For more, see the entry on the BBC Internet Blog.
Weather Station Not Recognised:
Paul Mace asks:

"I've had my weather station a WH1081 running for a while. I recently reinstalled windows 8.1 and now the weather station and my PC do not seem to know each other! The PC makes a noise when I plug in the USB but it's not recognised by the software"

It's almost certainly a driver issue. Uninstall the driver from Device Manager in Control panel and install it again – You might see it showing with a little yellow icon, which shows the hardware's not working correctly.
Texas Greetings:
We heard from Gomez on the subject of wearable tech:

"Interested to hear about the new Pebble smartwatches. Shame they do not have an app for Windows phones. Fitbit devices do have a Windows app but I am put off them by the horrific stories f their straps causing rashes and burns on people's wrists. Surely these should have been subject to a full product recall especially in the sue-happy US of A?"

Pete says that the new Pebble does look good. As for the Fitbit, well many will remember that their Force wristband was causing skin problems for some wearers, and it was recalled and canned. It seems their new products, the Charge and Surge are also causing problems. Pete uses one without a problem, but some are reporting a rash. Fitbit says the problem only affects a very small percentage of users. In a statement from Fitbit, they say:

"... the reactions we are seeing with Charge are not uncommon with jewellery or wearable devices that stay in contact with the skin for extended periods. According to our consulting dermatologists, they are likely from sweat, water, or soap being held against the skin under the device. We are encouraging anyone wearing an activity tracking wristband, regardless of the brand, to follow four key elements for maximum enjoyment: keep it clean, keep it dry, keep it loose, and give your wrist a break."
Got a comment or question? You can leave us a voicemail by calling 020 8133 4567 or sending us a message. We'd love to hear from a few more of you, so please get in touch and say "hi" - our shows are driven by your feedback - So talk to us!
Want new shows as soon as they're released?
Get FrequencyCast shows automatically, as soon as we've finished them:
Got iTunes? Add FrequencyCast to iTunes


Otherwise, use Juice or another podcatcher to subscribe to our show feed.
Our feed address: https://feeds.feedburner.com/frequencycast