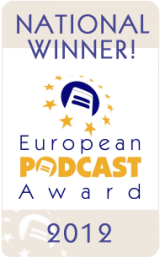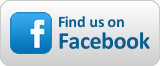 FrequencyCast UK - Show 113
The show notes to go with Show 113 of our technology radio show.
Listen to, or download, FrequencyCast Show 113 (31 mins)
Show 113 NEWS
Here's a look at the news stories covered in Show 113:
An end to roaming changes: Good news for European roamers. After many months of debate, it's just been announced that mobile phone roaming charges across the EU will be scrapped by June 2017, and ahead of this, from April next year, a cap will be in place meaning operators can't charge more than 3.5 per minute for voice, 1p per text, and 3.5p per megabyte of data


iOS 8.4 Released: This was released at the end of June, and adds 'Apple Music' - playback of millions of songs, also radio stations and ways to connect with music fans. Apple Music will be free for the first 3 months, then £9.00 - the same price point as rival Spotify


Barclays Gets Touchy: The move for payment-by-touch continues with a new innovation from Barclays. BPay offers a keyfob, smartphone sticker and a wearable wristband – all three of which can be touched onto a suitable reader to make payments of £20 or less. You don't need a Barclays account or a Barclaycard. Details at www.bpay.co.uk


New digital bank: Staying with finance – one to watch is "Atom Bank" – They've just been granted a UK licence to operate the UK's first digital-only bank, and with a former First Direct boss at the helm, we should expect good things from this. Watch this space.


Amazon Delivers in an hour: Amazon has launched Amazon Prime Now. Nothing to do with drones, but very ambitious. Delivery to those within London in one hour (for £6.99), or same-day for free. Available to prime subscribers only, and it's just London so far.


And finally - We all know asking Siri silly questions is a hoot. Here's a new one to try, and it seems to have gone viral. If you have an Apple iOS product, as Siri "What is zero divided by zero?" If you're an Android user, try saying the following into Google "What does the fox say" Also, it seems that Siri can't recognise the word "Cylon", but Google's assistant can. Make of that what you will. Hours of fun…


FOCUS: Show 113
Google - "Undo Send"
Ever hit "Send" on an email and regretted it? Finally, Gmail has introduced an "Undo Send" - Available from Settings > General > "Enable Undo Send"
The Problem with Drones
As promised, here's the YouTube clip of a very expensive drone & 4K camera accidentally having an encounter with Pinnacle Peak in Utah, when the "Return to home" feature was activated:
Amazon Prime Air
Will Amazon soon be delivering to your door via drone? Check out the following official Amazon video:
Coke Challenge
Should Kelly take the Coke Bottle Challenge. Marketing ploy or genuine cause awareness? Let us know!
Sunfriend
In this hot weather, give some thought to the amount of exposure your skin's getting. A look at this tech product we discovered at Wearable Tech Show 2015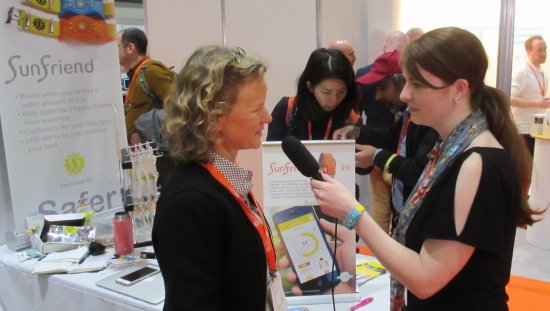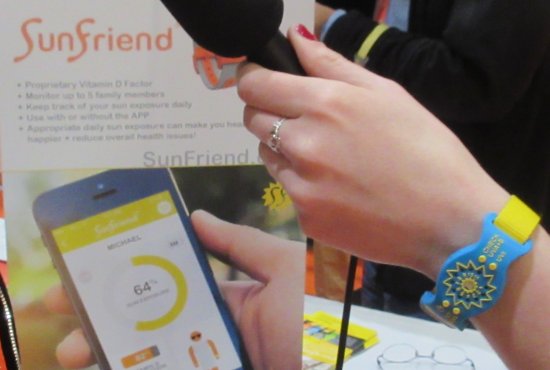 Please Use Our Amazon Store!

When you're shopping at Amazon please use the link frequencycast.co.uk/amazon - It won't cost you a penny more, and shopping via our Amazon shop helps to pay for our running costs!
Cast 113: Interaction
Thanks to everyone who got in touch with us since the last show. In this show, we respond to the following mails and calls:
Smart Meters:
A follow-on to last month's show on Smart Meters:

Nick Fletcher sent the following via Twitter:

"Listening to your article on smart meters. Who is paying for the day to day cost of running these? Consumer or the Company?"

Paul Andrew Bentley said:

"Just listening to the show about the smart meters what happens if you live in an area that can't get a mobile signal or its not very good, how would it work"

According to British Gas, a good mobile signal is required, and they won't install a smart meter if there's no signal

Dennis Thomas sent in the following comment:

"I had a smart meter system installed about two years ago,by British Gas,and I love it. The idea of having a bloke come round and read my meter now seems to me to be archaic,my readings go out every night. I can see,on the web site how much I have spent up to 'that' day,and also have a display at home to look at daily readings Gas readings are updated to the home display every thirty minutes,and electric reading are updated every six seconds. Would hate to go back to a standard meter now,I like to see and monitor what I am using,in fact I check most nights to see if I have used more in pounds and pence than the direct debit average for that day. I am not young,in fact I am a recent pensioner,but have always been a bit of a geek,maybe that's why I am keen on smart meters?"
BBC Streaming Radio:
Back on the subject of BBC Internet Radio from previous shows:

Robert Lonergan says:

"I have a Roberts Stream 93i internet radio and i can access your podcast but i have it listed as a station also. love it. Thanks.

Danny Withington got in touch via Twitter:

"just heard your show re. BBC Radio format change. As a work-around, I made my own radio using an old S2"

Antony Horner contacted us:

"I've just heard you mention that you have a Logitech Squeezebox. I have three Squeezebox 3's and 1 Squeezebox Boom. I've been very happy with them, but I fear their days maybe numbered. I can no longer listen to napster on them and don't know how much longer Logitech will keep providing updates for their squeezebox server software on the mac. Do you have any suggestions on what I could replace them with. I currently have the squeezebox server software running on a mac mini which I use as a media server but I'm thinking of replacing this with a QNAP NAS. I'd want to listen to napster as well as music stored on my media server. I'd also like to listen to BBC listen again and Audible."

Pure One Flow? Any suggestions
Powerline Puzzler:
Someone called "CB" asks:

"Can i connect from a BT master socket via filter to a powerline so that i can move the router?"

No. Powerlines send data over Ethernet from the router – they can't be used to extend a BT socket. A wired extension kit is the answer.
Got a comment or question? You can leave us a voicemail by calling 020 8133 4567 or sending us a message. We'd love to hear from a few more of you, so please get in touch and say "hi" - our shows are driven by your feedback - So talk to us!
Want new shows as soon as they're released?
Get FrequencyCast shows automatically, as soon as we've finished them:
Got iTunes? Add FrequencyCast to iTunes


Otherwise, use Juice or another podcatcher to subscribe to our show feed.
Our feed address: https://feeds.feedburner.com/frequencycast