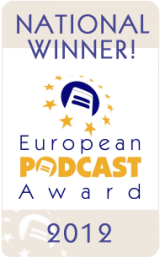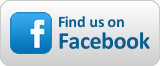 FrequencyCast UK - Show 115
The show notes to go with Show 115 of our technology radio show.
Listen to, or download, FrequencyCast Show 115 (30 mins)
Show 115 NEWS
Here's a look at the news stories covered in Show 115:
Latest Data Breach: One of the biggest tech stories of the moment is Ashley Madison data breach. Over 33 million people were registered with the site that helps people to have affairs – and 10gigs of data has been shared on the dark web. Many users paid for a full delete of their data, but the leaked database shows that enough data remains for people to still be identified. It's believed that there were 1.2 million users in the UK on the site – The "Have I been pwowned" website lets you check if your data has been compromised in this or any other high profile hack: haveibeenpwned.com.


Bigger Direct Tweets: In some good news for Social Media users, Twitter has removed the 140-character limit on Direct Messages. The change raises the limit to 10,000 characters, dropping a restriction that has frustrated many users keen to chat or send more than a few words privately.


Inbound Apple Alert: The 9th of September is Apple Day. Expect announcements from the firm about new a new iPhone 6S and 6S Plus, as well as a revamped Apple TV with Siri Voice control. In a clever marketing twist, Apple's announcement includes the words "Hey Siri, Give us a hint" – If you have your device handy, give it a go!


Facebook Assistant: Staying with Virtual Assistants, the artificial Siri , Cortana and Google Now are about to be joined by a new service from Facebook, called M. Unlike their computerised rivals, the new Facebook M service will be powered by humans, with a team of M Trainers helping with real-time tasks. Currently in closed beta, M will be free and built into Facebook Messenger.


Drone Latest: Boeing has developed and tested a portable laser than can be deployed to sensitive areas to destroy flying unmanned drones that fly where there shouldn't. Nature has its own anti-drone devices - Eagles and Hawks - Check out the following takedown footage:
EETV Updates: EETV customers can now stream live TV to their smartphone or tablet, as well as browse the programme guide. Also, like rival set-top boxes, EETV users can now use their gadgets as a remote control and show photos and videos on the big screen.


And Finally: Got a 3D printer? Toucan play that game. Rescued from a wildlife animal fair in Rio de Janeiro, the toucan called Tieta, was in a sorry state as her beak had broken away. A replacement beak took three months to design and two hours to print. Tieta's now eating normally and on the mend, If you're nosey, the full story is here


FOCUS: Show 115
Pete's Pad
For the first time, Kelly visits Pete home office, which apparently resembles a second-hand junk shop. Join Kelly on a guided tour.
Cloud Computing & Office 365
Pete's been experimenting with cloud computing, and has moved over to Office 365. We'll be retuning to this in later episode
Scheduling with whatsonit
Coming in the next few weeks, a new app, whatsonit. We talk to the team behind this new TV, sport and cinema scheduler.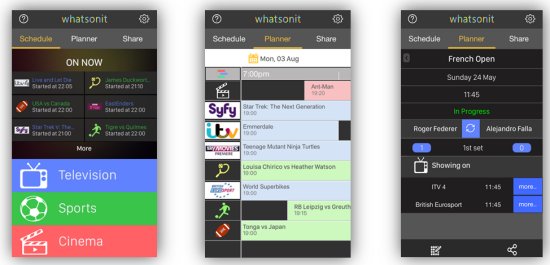 BT Broadband, OpenReach & Pair Pinching
Pete has not had a good time with BT of late - if you want the full story, see BT Openreach Accidental Disconnection

Car Security from mysmartremote.com
We saw these guys at Gadget Show Live in Birmingham, and again on Dragon's Den in August - More details of their system at www.mysmartremote.com
TX Factor - TV Show
TX Factor is a high definition TV show for radio enthusiasts, and Kelly features in Show 9 - See www.txfactor.com
For more on amateur radio, see our Amateur Radio page
Please Use Our Amazon Store!

When you're shopping at Amazon please use the link frequencycast.co.uk/amazon - It won't cost you a penny more, and shopping via our Amazon shop helps to pay for our running costs!
Cast 115: Interaction
Thanks to everyone who got in touch with us since the last show. In this show, we respond to the following mails and calls:
Google Unsend:
John Clegg got in touch via Twitter in response to last month's Google Unsend comment:

" Gmail unsend has been in the Labs for years. It has now gone into the main product. Not in the Android app though :-( "
Greetings from Arizona:
A nice podline call from Brant in Arizona - Thanks!
Powerline Bridging:
Crispin responding to a powerline question in the last show:

"To Steve's question on creating powerline networks for houses with two independent powerline networks, is it possible to bridge the two networks with the router in the middle? Thus being equivalent to having two switches plugged into a router (rather than trying to bridge the two networks with just an ethernet cable?)."
Smrt Meters & PVs:
Stuart got in touch with a follow-up to a piece in the last show about smart meters logging energy collected from PV solar cells

"Chaps. I would suggest open energy monitor these units can monitor electricity usage, and PV generation, and display the results on a webpage, or a phone app."
Flash / Pure Flows:
Thanks to Mike Rowe for his commnts on streaming radiot:

" I follow you on my Pure internet radio mostly nocturnally. First, having read of the Flash vulnerabilities I removed it from my Win 7 Pro X64 (Win 10 pending). Mostly no great problems though one or two sites say 'Flash not up-to-date'. (Incidentally I find Nitro Reader a better alternative to Adobe pdf reader.) The biggest nuisance is that Connect Pure on-line seem not to like Chrome or IE Exp or Firefox. However safety first. Any views guys?

The second point is that I am experiencing vanishing internet streaming here and there. I haven't seen a pattern yet. Much to my annoyance I can't stream your Frequency Cast on the Pure Flow! I can listen the podcasts though. I rather like the randomness of the continuous streamed version. The radio displays 'The content is temporarily unavailable'."
Screen Readers:
Marvin got in touch to say:

HI PETE AND KELLEY. A BLIND COMPUTER USER. MAYBE YOU CAN TALK ABOUT ACCESSIBILITY DIFFERERENT SCREEN READERS, ETC. MARVIN FROM ADELAIDE, AUSTRALIA
BBC iPlayer on older iOS:
Gary Wann G0DNI got in touch:

"I'm a bit late with this, but are you aware that the BBC iPlayer will stop working with iOS 5 and 6 on 10 August 2015. My wife inherited my iPad 1 when I upgraded to an iPad 3 and she makes extensive use of iPlayer, particularly the download function as she travels internationally with her job and the download is the only way of watching BBC programmes abroad (other than using a VPN .....). Her iPad will not upgrade beyond iOS 5, so now she's faced with an expensive upgrade when there isn't anything wrong with the device she has. Are the BBC in league with Apple? Why on earth is it necessary to 'break' iPlayer when it's working OK as it is? I would imagine that there will be a few unhappy people out there who would rather not be forced into upgrading. I do appreciate that the iPad 1 is 'old technology' now, but this does fit in with your 'built in obsolescence' piece. Of course, the obvious solution is for me to buy the latest iPad and give her my iPad 3! Keep up the good work, great show!"

More details on the BBC Website - iOS changes
Coke Bottles:
Stephen Pearson contacted us about his Apple watch :

"I have been using Apple pay on my apple watch since it was released and I love it. It's much quicker and easier then using a card. My only problem is explaining to the cashier how I want to pay. I have tried:

Can I pay with a card? - they look blankly at me waiting for me to get my wallet out.
Can I pay by Apple pay? - look of fear as they don't know how to do it
Can I pay contact less? - it feels strange to say contact less

What do you say to a cashier when you want to Apple pay? "
Motorola Moto 3 Review:
Nicholas Skippins sent in a review of the Motorola G 3rd Generation 8GB, 1GB RAM model - We've given it it;s own page: Motorola Moto G 3rd Generation Review. Many thanks Nick!

Coke Bottles:
Dick Thompson asked for some help with downloading BBC shows to his mp3 player - can anyone help?

"You're probably aware that the BBC have recently made it possible to download most of their radio programmes which are not already available as Podcasts. Unfortunately for me, these downloads are only available to phones and tablets, but not to PCs (presumably because they are DRMd to "self-destruct" after a certain period). Personally, because I do a lot of outside work while listening, I don't want to risk damaging my Moto X, so I use my trusty Sansa Clip mp3 player, but I can't see any way of getting these downloads onto it. Now I wouldn't want to encourage anyone to break the law, but as I only want these downloads for my personal use before deleting them, can you tell me if there are any workarounds which would make it possible to get the downloads to my mp3 player? By the way, in your last podcast, while showing off how clever Cortana was, you asked her how many Euros to the pound, but she actually told you the amount of pounds to the euro. Having said that I've just tried it on my Android tablet and it has done the same thing."
4G Interference to Freeview:
Thanks to Peter Howav for letting us know he's had a postcard about Freeview interference - Link here: www.at800.tv/postcard
Got a comment or question? You can leave us a voicemail by calling 020 8133 4567 or sending us a message. We'd love to hear from a few more of you, so please get in touch and say "hi" - our shows are driven by your feedback - So talk to us!
Want new shows as soon as they're released?
Get FrequencyCast shows automatically, as soon as we've finished them:
Got iTunes? Add FrequencyCast to iTunes


Otherwise, use Juice or another podcatcher to subscribe to our show feed.
Our feed address: https://feeds.feedburner.com/frequencycast