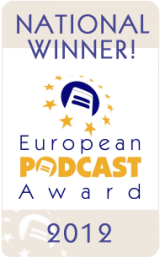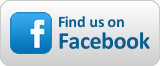 FrequencyCast UK - Show 118
The show notes to go with Show 118 of our technology radio show.
Listen to, or download, FrequencyCast Show 118 (31 mins)
Show 118 NEWS
Here's a look at the news stories covered in Show 118:
Tim Boldly Goes: First of all, we'd like to remind you that the 15th of December is a big day for the UK space program, as Major Tim Peake takes off for the ISS. Kelly and I will be keep an ear out for Major Peake on amateur radio in the coming months


Vtech Hacked: Another month, another hack attack. Kids toy firm Vtech has been the latest victim with over 6 million childrens accounts and nearly 5 million parent accounts being hacked. No credit card numbers were obtained, but passwords, kids birthdates, profile photos and unread messages were all exposed. Affected customers have been contacted.


BBC Red Button to go? Elsewhere in the show we discuss the imminent closure of BBC 3, but it's also been announced that the BBC plans to phase out the Red Button service, saving £16 million. Will it be missed? Let us know!


Broadband Speed: Suffering from slow home broadband speeds? UK regulator Ofcom has released a smartphone app to identify whether your Wi-fi setup could be causing a slow-down. Up to 6 million people could see a speedup with this app. The app's had mixed reviews, but as it's free, it's worth a try. Ofcom reports that one possible cause of a slowdown could be your Christmas lights interfering with Wi-fi.


Google Star Wars: Google's been busy celebrating the launch of Star Wars – Type www.google.com/starwars to have your Google experience flipped to the dark or light side of the Force. Also, try searching "a long time ago in a galaxy far, far away", for something impressive. Apparently, they recently made a Star Trek Next Gen comm badge that actually worked – voice recognition to a mobile, and tap-activated. Apparently, just a prototype, with no plans to made it a product. We'd buy one!


And finally... Dominos Pizza will be releasing a pizza button this month. Tucked inside a mini pizza box, will be a single button. Press this, it'll make a Bluetooth connection to your phone, and order your favourite pizza. It's called Easy Order, and you'll be able to order Kelly's favourite, Anchovies, Pineapple and Olive with a simple lift and press.


FOCUS: Show 118
Raspberry Pi Zero
Kelly was challenged to set up her first Raspberry Pi Zero... and she did very well. Nice one Kelly!
Facebook Word Cloud risks
We look at a couple of Facebook apps that may tempt you into revealing more than you'd like, to someone you don;t know or trust.
Black Friday
Kelly and Pete aren't happy about the amount of hard sell that Black Friday (and Cyber Monday) seems to generate. Leave our inbox alone!
The end of BBC Three
Sadly, BBC Three goes off-air at the end of January, but will stay as an Internet-only channel. If you'll miss it, get in touch?
TomTom's new products
At the Westfioeld Shopping Centre, we caught up with Justin from TomTomn about two new products - and not a sat-nav was in sight
Spaced 360 Speakers from OrbitSound
Also at Westfield, we spoke to Freddy about the oddly-shaped, but very impressive, Spaced 360 speakers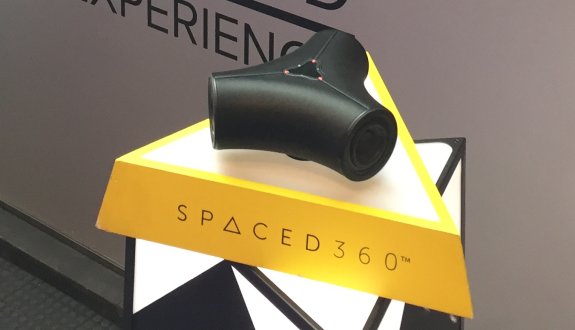 Character Options for the kids
And for the kids at Christmas, a quick look at the Little Live Birds Cleverkeet
and Teksta Scorpion
Star Trek Christmas Carol
We also featured this great vid - who has the time?
99 Red Balloons - On Balloons
Please Use Our Amazon Store!

When you're shopping at Amazon please use the link frequencycast.co.uk/amazon - It won't cost you a penny more, and shopping via our Amazon shop helps to pay for our running costs!
Cast 118: Interaction
Thanks to everyone who got in touch with us since the last show. In this show, we respond to the following mails and calls:
Phone Line with Sky TV?:
First up, one from Wendy:

"Do you need to have a telephone line to have sky tv installed?"

It looks like you no longer require a phone line to get Sky TV, however without a phone or Broadband connection, you will not be able to access any of the online services, such as Box Office or Box Sets.
Raspberry Pi and VPN?
A tweet from @crystalcirrus "Raspberry Pi used for VPN. Any thoughts?"

Yes, it's do-able... anyone got any specific advice on this one?
Windows 10 Startup Problems:
David called our podline, as he's struggling with the Windows 10 Start Menu not working - with a fix being to create a new profile. Could we help?

Our Pete recently had a start-up problem with Windows 10 and the AVG Anti-virus app. Uninstalling that seemed to do the trick, and apparaently can help with other startup problems – however the problem you're reproting seems to be a surprisingly common one, with talk of Microsoft releasing a fix shortly. There are some worekarounds, ansd the one that seems to be getting the best results is to enter a very long string into a command line prompt – and you have to remember to do this with admin rights.

Here's the link: www.pcadvisor.co.uk/how-to/windows/how-fix-start-menu-in-windows-10-3623893/
Android Auto in the UK?
Michael contacted us to find out when Android Auto would startto roll out in the UK. Android Auto brings the Google experience to the head unit on a car dashboard, At the moment, there are less than a dozen makes of cars with Android Auto built-in, and if it's anything like DAB, it'll be a slow process.

However, there are some options – There are 3 models available from Pioneer –that can be fitted to existing dashboards - Pioneer Android Auto Units
Blind Dating Testers:
We were asked the following:

"Can you post a notice or do you know any non-sighted people who would be interested to test if our platform works seamlessly for the non-sighted? vorail is realtime voice-only speed dating from home, making new friends based on personality instead of profiles and pictures. meeting new people online may not work well today, but the non-sighted can lead the way to a better way for all of us."

Csan you help? Get in touch!
French AM Off-air:
Thanks also to Peter Howav for getting in touch about some Freench AM radio stations closing down. We understand that transmissions on 10 French MW/LW frequencies will cease by the end of 2016.
Got a comment or question? You can leave us a voicemail by calling 020 8133 4567 or sending us a message. We'd love to hear from a few more of you, so please get in touch and say "hi" - our shows are driven by your feedback - So talk to us!
Want new shows as soon as they're released?
Get FrequencyCast shows automatically, as soon as we've finished them:
Got iTunes? Add FrequencyCast to iTunes


Otherwise, use Juice or another podcatcher to subscribe to our show feed.
Our feed address: https://feeds.feedburner.com/frequencycast