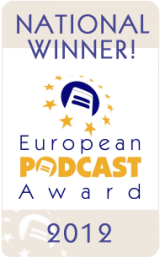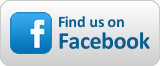 FrequencyCast UK - Show 119
The show notes to go with Show 119 of our technology radio show.
Listen to, or download, FrequencyCast Show 119 (31 mins)
Show 119 NEWS
Here's a look at the news stories covered in Show 119:
BBC Hack: News Year Eve was a bad day for the BBC. Most of the BBC's online services were off as a result of a Denial of Service attack. Affected services included the BBC iPlayer, online radio services and the BBC News site. One chap on Twitter suggesting the Beeb restored Ceefax as a backup – remember that?


AVG vs Google Chrome: Free antivirus software from AVG has come under criticism as its web tune up software has been found to be over-riding the chrome browser's own security systems. Google were not impressed, banning AVG's plug-in from updating Chrome. A fix has been released, but AVG's had some bad press. If you use free antivirus software… let us know your preference.


EE Power Bar Recall: On the subject of problematic products, EE has once again issues d a product recall on their Power Bar chargers, as there's possible risk of fire. If you have one, return it to your nearest EE store for a £20 voucher in exchange - no replacements are being offered.


Bye Bye Car CD: According to a recent report, we're likely to see the death of in-car CD players in the next 3 years. 75% of new cars have a USB port for connection to a music device, but a move to Bluetooth or onboard wi-fi for streaming Internet music services seems the likely direction. Would you miss in-car CD? Let us know.


2015's Top Apps: Curious as to the top smartphone apps of 2015? The top 5 contains the Whatsapp messenger, Dubsmash (that allows you to lipsync to songs), keyboard-playing "Piano Tiles 2", plus the "guess the character game "heads up". So now you know.


And Finally: And finally 9,000 people in the UK are still watching telly in black and white. Colour telly's bee around for 50 years, but there's still quite q few saving £100 a year on their TV licence by watching in black and white. Black & White tellies have been off the market for 20 years, so if you want to downgrade from your 4k Ultra HD telly and only by £49 a year – try your local junk shop, or museum!


FOCUS: Show 119
Review of 2015
Our review of 2015's top tech headlines
Weather, with Jim Bacon
We chat to Jim Bacon about predicting the weather, and hyper-local weather reporting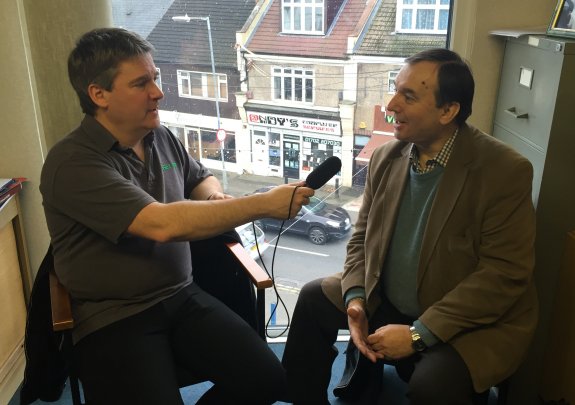 Please Use Our Amazon Store!

When you're shopping at Amazon please use the link frequencycast.co.uk/amazon - It won't cost you a penny more, and shopping via our Amazon shop helps to pay for our running costs!
Cast 119: Interaction
Thanks to everyone who got in touch with us since the last show. In this show, we respond to the following mails and calls:
BBC Demise:
Regular listener Stephen Wilton got in touch:

"Hi Guys. Been listening to your show since the first episode. If BBC 3 and BBC 4 go online, will Freeview get more sky channels to replace them, maybe for example Discovery or the History channel? Also will there be am FM/AM switch off in the near future?"

No news of the FM/AM Switch. Last we heard they'd abandoned the idea of as fixed date, as it kept slipping. As for more Freeview channels – probably, but it's unlikely to be premium channels like Discovery, as they'd prefer you to pay
Raspbery Pi for VPN:
In the last show, we talked about running VPN on a Rapberry Pi. We heard from Barry Hodgetts:

"BBC Click did a "Make a VPN from a PI" earlier in the year. They said it was at the top end of difficulty. My son who writes code for a living spend maybe 3 hours installing it (and commenting on how the instructions could have been better). The key possibly took an hour to generate. But my VPN works fine and I can access the home network from any WI FI hot spot around the world."

So, it is possible – if you're patient,
4k Ultra HD Content:
Next, one from Terry Costello:

"I took the opportunity of a black Friday deal and bought myself a 4k TV. The only downside is the lack of 4K content. Is the Sony 4k Media Player FMPX10 coming to the UK which will give access to the Sony 4K unlimited Video service which has a plethora of 4K movies and documentaries. My 4K TV has access to Netflix and Youtube which is keeping me going for the moment. Here's hoping the 5th gen Apple TV rumoured to release Q1 2016 supports 4k"
The Red Button:
Darren Ney got in touch:

"Happy New Year to you all. I do use the BBC red button serve at times and also found it handy for extra sports services that the BBC show once in a while - like of tennis – So I will sort of miss it I also hear the BBC are to cut their sports budget. So that may mean even less sport on free to air TV. It's a shame that this could mean even less sport for those that don't have or can't afford pay TV."
Online in a power outage:
James McAlpin asks:

"I suffer numerous power cuts each year lasting 5-6 hours or even a few days. Of course the main telephone line is always working but my broadband router is plugged into the mains, is there a battery powered alternative I can use or adapt my existing one somehow so I can continue using my tablet during these outages?"

A backup battery might be a good option - A BT Home Hub runs on 12 volts, so could be powered for days by a caravan battery. Otherwise, consider a 4G mifi unit which can be easily recharged in a car and lasts for days - it doesn't rely on a landline either
Phone Line with Sky TV?:
Alan Caley asked for help with homeplugs:

"I have two powerline adapters being used for Youview purposes. Do they consume a lot electric energy?"

We tested one a few years ago – Consumed around 3 watts, and we calculated a running two for a year would be around £6
Got a comment or question? You can leave us a voicemail by calling 020 8133 4567 or sending us a message. We'd love to hear from a few more of you, so please get in touch and say "hi" - our shows are driven by your feedback - So talk to us!
Want new shows as soon as they're released?
Get FrequencyCast shows automatically, as soon as we've finished them:
Got iTunes? Add FrequencyCast to iTunes


Otherwise, use Juice or another podcatcher to subscribe to our show feed.
Our feed address: https://feeds.feedburner.com/frequencycast