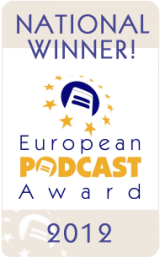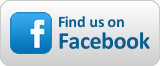 FrequencyCast UK - Show 120
The show notes to go with Show 120 of our technology radio show.
Listen to, or download, FrequencyCast Show 120 (30 mins)
Show 120 NEWS
Here's a look at the news stories covered in Show 120:
3 Tariff Hike: Mobile phone firm 3 is about to switch hundreds of thousands of users from paying £17 a month, over to a £30 a month tariff, unless those customers respond to a recent letter. Three is closing one of it's old "all you can eat" unlimited data tariffs. As we're all using more data these days, and we're expecting that the various unlimited data options out there will all be under review. If you're affected by the change at 3, the letter gives you 30 days to opt out and find another plan.


Sky Q: We've finally had some news about Sky Q, the replacement for the Sky+ box. The top of the range box packs a 2 terabyte drive, a touch remote and a smartphone app. It can record 4 channels, not just 2 and supports streaming over wifi. Setup and install will cost £99, and it will cost an additional £12 a month compared to an average Sky+ package. New customers can expect to pay £42 a month. Launch date for Sky Q - 9th of February.


New Now TV Box: Staying with set-top boxes - news for users of the low-price Now TV streaming box from Sky - A new box has just been announced with a new interface, with content recommendations. Out later in the year, and price to be confirmed.


BBC Three Online: As we've reported before, the channel will shortly be going off-air, and switching "online". Plans revealed by the BBC show that we can expect a service called "the best of" later this month, as well as "The Daily Drop" - sharable content released throughout the day for consumption on mobiles. BBC DG Tony Hall has highlighted that the changes are "new and risky", but that it's important to discover what works in an "on-demand" world. Watch this cyber-space.


And finally: Seen taped to a lamppost - "Lost. Responds to the name of Spike. Reward offered". No - it's not a missing canine or feline, but a missing drone. It seems that these posters are becoming increasingly common - take a look in Google Images for "lost drone" for some examples. With some costing well over a thousand pounds, it's not surprising people want them back. Some of the signs even include the coordinates of the downed craft, to help searchers. I guess this is a sign of the times...


FOCUS: Show 120
The Riutbag Backpack
Sarah, maker of the Riutbag backpack has recently received some national press. We look back to our interview where Sarah talked about how she crowd-funded her first product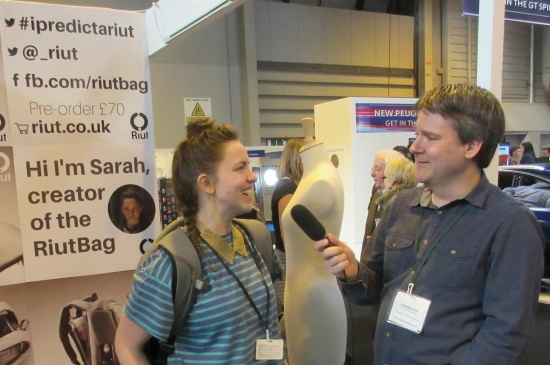 Watching Paint Dry
We discuss a crowd-funded 10 hour film, and how UK censors had to watch every minute!
Tim Peake on the ISS
We spoke to radio amateur Steve Thomas M1ACB about the first amateur radio contact with Tim Peake, the British astronaut aboard the International Space Station
The Riutbag Backpack
We looked at de-stressing with Interaxion, and Alice gave it a try...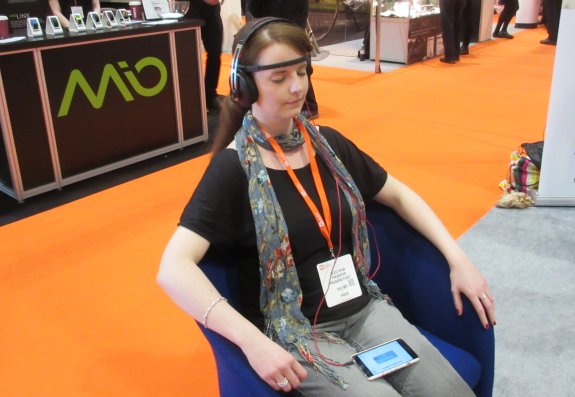 Sci-fi Ball and Wearable Tech
We chat about wo upcoming events, the Sci-fi ball, and March's Wearable Tech show
Please Use Our Amazon Store!

When you're shopping at Amazon please use the link frequencycast.co.uk/amazon - It won't cost you a penny more, and shopping via our Amazon shop helps to pay for our running costs!
Cast 120: Interaction
Thanks to everyone who got in touch with us since the last show. In this show, we respond to the following mails and calls:
TVPlayer on Freeview:
First this month, a question from Stephen Wilton:

"Hi guys, I noticed that TVPlayer on Freeview has come off air, which is quite annoying since they've introduced sky channels like discovery, history etc. I've tried transfer through Miracast and have found I can only get sound and no picture. Any ideas?"

We tracked down the following statement from TVPlayer:

"Unfortunately, our agreement for the Freeview channel has come to an end and we have decided not to renew the Freeview channel due to lack of demand; however we are investing in new platform launches and will be launching on a range of connected TVs and set-top-boxes soon. In the meantime you can continue to watch all the channels on desktop, mobile, tablet, Apple TV and Amazon Fire TV."

Stephen also says: "I wouldn't miss the demise of cd/radio in cars as the cd's always had a habit of jumping and getting scratched, also having Bluetooth or Wi-Fi would negate having to change cd's or tapes whilst on the move"
Kids Programming Ideas:
Next – one from Jakub:

"Thank you for keeping us up to date with the latest technology. I have a question for you. My daughter, who is 7 at the moment, told me that she would like to create games. I'm not sure where to start to be honest. Do you know of any software that will help her to start creating content."

We recommend Scratch - A free online programming product for ages 8 to 16 - Details at scratch.mit.edu
Printer Ink Cartridge Obsolescence:
Michael Wilson got in touch as follows:

"You did a show a couple of years ago where you interviewed a chap from a company selling ink jet printers where they had stripped out the built in obsolescence measures. I've been trying to find the relevant show but without success, could you point me in the right direction please? Keep up the good work with the show, I think it's brilliant and look forward to it every month."

We looked at Planned Obsolescence back in in show 89 - We'd recommend you take a look at Tricks to fix printer planned obsolescence
Slingbox M1 in Columbia:
Alan Malarkey asks:

"Hi, Can I use Slingbox M1 to watch recorded programmes on my Humax HDR-1100S Smart 1TB Freesat+ with Freetime HD Digital TV Recorder in Colombia? will it interface with Chromecast in any way? Regards Alan In London"

Yes, Slingbox will let you watch content over the Internet from around the world, as long as your Internet provider supports streaming video. Connect to component (or composite) outputs, or use an HDMI adapter. As for Chromecast, Yes, you can use Slingbox for mobile on a smartphone and then mirror it to Apple TV, Chromecast and Amazon Fire TV.
Wi-fi and Powerline:
Next a very formal "G Robinson" asks:

"Will a Powerline Adaptor enhance wi-fi reception? My router is situated in a study above my garage. Wi fi reception in my sitting room at the far end of the house is poor. If I put a Powerline Adaptor in the sitting room, will it also improve the wi-fi reception?"

Short answer – no. With a part of Powerline adapters, you can get an Ethernet socket at another mains socket – often further away than wi-fi. It's nothing to do with wi-fi though, and won't boost your wi-fi signal. You'll need a wi-fi range extender for that.
BBC Sport Not Streaming:
Next, Andrew Long asks:

"I am in the UK with a static IP address through plus net. I'm trying to listen to the BBC cricket commentary through the Internet radio function on my Marantz m-cr510. I've tried both Five Live Sports Extra and Radio 4 LW but in both cases it says there is a rights issue. I can hear the commentary on both these channels on my dab radio and on my pc. Why can't I hear it on the Marantz?"

We found the following statement from the BBC:

"Users whose devices can only receive the SHOUTcast stream [in MP3] and not one of the new HLS streaming formats will hear a version of the stream which will blank sport where the BBC does not hold international rights. The new HLS streams are available in both UK and international variants, which allows those in the UK to continue to enjoy the Sport that we broadcast as usual."

We suggest you contact Contact Marantz to see if a firmware update is available to support the HLS streaming format
Black & White Lies:
Andy from Thamesmead got in touch about last month's story that 9,000 still have black and white TV licences:

"Black and white TV. Really! Do you really think those people who say they only have a Black and White TV's are telling the truth. I know two people that have Sky and Flatscreens but only buy a B&W Licence. They just didn't tell the BBC."
Got a comment or question? You can leave us a voicemail by calling 020 8133 4567 or sending us a message. We'd love to hear from a few more of you, so please get in touch and say "hi" - our shows are driven by your feedback - So talk to us!
Want new shows as soon as they're released?
Get FrequencyCast shows automatically, as soon as we've finished them:
Got iTunes? Add FrequencyCast to iTunes


Otherwise, use Juice or another podcatcher to subscribe to our show feed.
Our feed address: https://feeds.feedburner.com/frequencycast