FrequencyCast UK – What's on Show 121
The show notes to go with Show 121 of our technology radio show.
Show 121 NEWS
Here's a look at the news stories covered in Show 121:
New DAB Channels: Good news for DAB radio listeners as a new group of national radio stations went live on the 1st of March. These include talkRadio, Planet Rock, Jazz FM, Heat and talkSport 2. Some of the stations use the new DAB+ format, for those with suitable radios. To get the new channels, you'll need to perform an Autotune or Scan to get the new channels. 6 more channels will be added to the new national service before the end of the month
PI 3 Released: The Raspberry Pi 3 has just been released. It adds built-in wi-fi and Bluetooth and is 1 and a half times faster than the previous model, boasting a 1.2GHz processor. Price, a mere £27, but note that you may need to upgrade your power supply to one that can handle 2.5 amps, to cope with the more powerful board.
Nook to end in the UK: The electronic book service Nook is set to cease this month here in the UK. Barnes & Nobile has announced that the Nook book store and the Android app will close on the 15th of March, and users of Nook will need to take action if they want
Outlook 2016 Deletes Mails: News for Office 365 users who collect their email using POP3. A new version of Outlook 2016 has been pushed to subscribers, with a bug that causes emails to be deleted from the server, preventing you from getting emails on other devices. Microsoft has apologised and is working on a fix. In the meantime, they advise you should roll back to a previous version of Outlook – Details of how to do this here: Outlook 2016 Bug – Rollback procedure.
Catch Up TV Licence: Bad news for iPlayer users without a TV licence – Traditionally, if you only watch catch-up TV as opposed to live TV, you've not needed a TV licence. The Culture Secretary John Whittingdale has just announced that this loophole will be closed "as soon as possible". The change will require approval from Parliament, but it seems that change is on the way
And finally: Facebook, Twitter, Instragram, LinkedIn – It looks like a new social media app is about to hit us – Peeple (with a double e). This service will allow you to rate your friends, giving each person a "Peeple Number". It's been dubbed by some as "Yelp for people", allowing you to rate humans in the same way that you rate cafes and restaurants. It first launched last November, but was quickly pulled after an online backlash. The new Peeple claims to be a "positivity app" to bring kindness to the world. We'll have a look at this closer next month – if you fancy giving it a try, let us know how you get on, and what your score is! I am not a number… I'm a free man…
FOCUS: Show 121
New Facebook Like
We take a look at the changes to Facebook – the addition of Love, Haha, Wow, Sad and Angry to the existing Like

Girls in Tech
We discuss an initiative to get more girls in tech – The winner was a games controller which harnesses kinetic energy from thumb action using wind-up triggers. Runner-up projects included smart curtains, a smart fridge and a sleep monitor – spo what was different about this competition?
Electronics rally extract
Kelly visited an electronics fair in February – did she survive, and what did you find?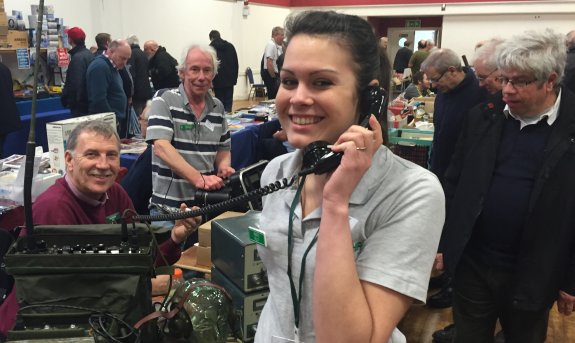 Lenses & Adjustable Eyewear
Scientists in America have invented flat lenses that can be used for paper-thin glasses and cameras. In a slightly related story, we looked at a set of adjustable reading glassed from Eyejusters, and spoke to Owen to find out why they're so different.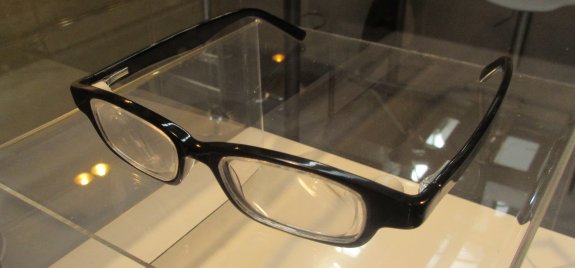 Snapchat Updates
We chatted about Snapchat, the social media photo app that seems to be growing in popularity – and added a photo onto social media to see what happens!
Support FrequencyCast
Please Support Us!

To help us to cover our increasing running costs, and to continue to allow us to bring you our shows, we'd love it if you could make a small donation!
Cast 121 Interaction
Thanks to everyone who got in touch with us since the last show. In this show, we respond to the following mails and calls:
Recording on as Mac Book Pro:
First this month, a question from TerryB in Northumberland, which our Kelly has a struggle with!:

"I listen to your podcast and wonder if either you or any of your listeners can help me to resolve a thorny issue.

For about 6 or 8 years now I've been using a Topfield 5810 PVR to record up to 2 channels for later viewing. Some of these I subsequently move onto my MacBook Pro to access via iTunes, facilitated by the USB port on the 5810, MPEG Streamclip and Handbrake software.

I haven't seen anything out there to replace my increasingly dicky 5810 (power supply replaced once already).

Question – do you or your listeners know of anything that I can use on the MBP to circumvent the MBP – i.e. go from software/firmware to direct record the programs to my HDDs? "

Any thoughts? Please get in touch…
Extending Wi-fi:
Next – one from Mel Kenyon

"In the February podcast you said that you can't use powerline adapters to extend WiFi, but of course you can [and I do] if you use things like the Devolo dLAN 500 WiFi. I have two both with the same SSID and password as the main router, and its the only way I can "roam" on WiFi throughout a house with very thick walls [barn conversion]. ."

Thanks Mel – much appreciated!
Moto G and Marshmallow:
Nicholas Skippins got in touch as follows:

"Hi Kelly and Pete. I recently contacted you about when the Motorola G 3rd Generation would receive the new Android 6.0 Marshmallow system Update.

On the 13th of February, my Motorola G 3rd Generation was promoted that Android 6.0 Marshmallow system update was available to download and install.

I have done the update but I have not yet had much time to try out the many new features that Android 6.0 Marshmallow bring to the Android party but I have noticed that the camera interface is slightly different and that the lock screens time and date are in a bigger and bolder font.

Also Android 6.0 Marshmallow seems to run more smoothly.

So far with the limited time that I have had using Android 6.0 Marshmallow I am impressed and looks like an overall improvement on the previous Android 5.1.1 Lollipop.

I would still like to know what impact the proposed Three O2 merger in the UK will have on Tesco Mobile and its customers if the merger is approved? ."

Thanks for the mail – No news ey on just what's in store post-merger, but we'll let you know!
Got a comment or question? You can leave us a voicemail by calling 020 8133 4567 or sending us a message. We'd love to hear from a few more of you, so please get in touch and say "hi" – our shows are driven by your feedback – So talk to us!
Want new shows as soon as they're released?
Get FrequencyCast shows automatically, as soon as we've finished them:
Got iTunes? Add FrequencyCast to iTunes
Otherwise, use Juice or another podcatcher to subscribe to our show feed.
Our feed address:

http://feeds.feedburner.com/frequencycast