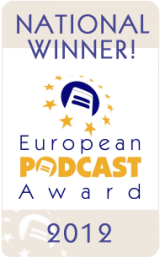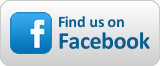 FrequencyCast UK - Show 95
The show notes to go with Show 95 of our technology radio show.
Listen to, or download, FrequencyCast Show 95 (31 mins)
Show 95 NEWS
Here's a look at the news stories covered in Show 95:
Smarter Cheques: Do you still use cheques? Plans to phase out cheques by 2018 were scuppered due to public demand, but from April this year, Barclays will be trialing the option to pay in cheques from your smartphone. The system of uploading photos of cheques is already in use in the US, and could be rolled out to all Barclays customers over the next 12 months


Now TV on Apple TV: Sky Now TV service that lets you access Sky Sports on your TV without a dish, is now available on the Apple TV box. If you don't have Apple TV, you can still get the Now TV box for under £10 – top bargain as it also offers iPlayer, 4oD and Facebook on your telly. Link on our show notes.


Karts Klash - Mario vs Angry Birds: If you're a fan of the Mario Kart franchise, version 8 for the Wii-U is due out in the Spring. The one to watch though, is the Angry Birds Kart racing game for smartphones – Angry Bird Go! This hugely addictive game was released last month, and in the Spring, a multi-player update is expected.


Flexible Phones: Staying with Smartphones, expect to see the LG Flex phone hit the UK from February – This is a bendable Android phone with a self-healing case to repair scratches and marks on the case.


Cheap Android: Also, if you're after a cheap, but powerful Android 4.3 phone, we've found the Moto G (pictured here) on sale online for under £100 Pay As You Go. A surprisingly powerful phone at a silly price. More: Moto G for £99 from Tesco Direct


Amazon TV: Amazon's entering the TV production business. New comedy and drama series will be made by Amazon and distributed via LoveFilm, following the release of some shows via rivals NetFlix. Interestingly, all of the new amazon shows will be recorded in 4k Ultra HD, ready for the next generation of TV sets


FitBit on a 5: If your New Year's resolution is to get in shape – note that Fitbit has just updated their fitness app to turn your iPhone 5 into an activity tracker. Still no news of a release date for their Force wearable tracker with caller ID though.


Sympathise with Facebook: Expect a new Facebook feature for 2014 – a "sympathise" button. This is designed to be used to respond to sadder updates, where a "like" just doesn't do the job.


And finally: Well done to Big Issue seller Simon Mott – Last month, he became the first Big Issue seller to accept credit and debit card payments on the street. With so people carrying cash, he's started to make use of a smartphone card reader from iZettle. Well done Simon. Next, you'll be needing your chip-and-PIN card if you want to spend a penny...


MENTIONED: Principality of Sealand
Our Pete is now a Lord of Sealand. To find out more about this micronation, go to www.sealandgov.org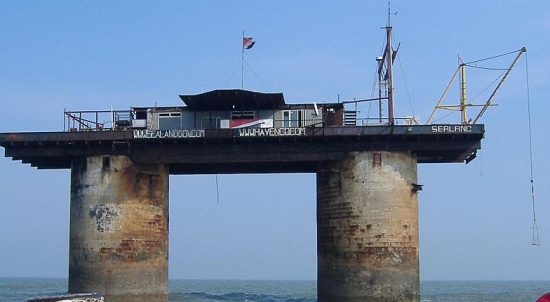 DISCUSSED: Digital Radio Switchover
Ed Vaisey, Minister from the Department for Culture, Media & Sport, confirmed that the UK won't be pushed into a digital radio switchover date at a meeting in December 2013. Check out the full speech here: GO Digital Conference 16 December 2013
FOCUS: Review of 2013's Tech
Kelly and Pete look back over the last year's technology news, and discuss last year's predictions. Here are a few links that may be of use: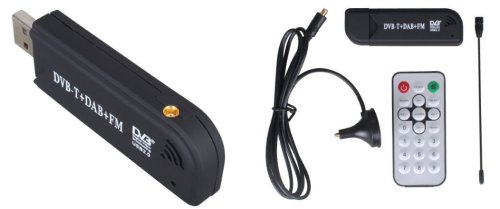 Realtek DVB-T TV RTL-SDR Radio Tuner USB Stick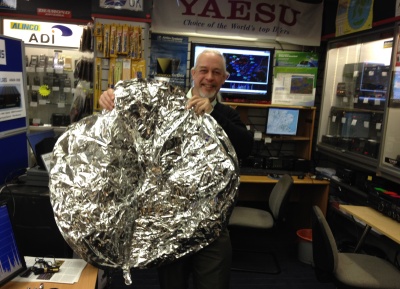 Steve Smith with his high altitude whoopee cushion
Here are the links to four of the video clips discussed in our show. Enjoy!
Making of FrequencyCast
Kelly's Luminescent Dance
Gadget Show Live 2013
Kelly Becomes a Radio Ham
Please Use Our Amazon Store!

When you're shopping at Amazon please use the link frequencycast.co.uk/amazon - It won't cost you a penny more, and shopping via our Amazon shop helps to pay for our running costs!
Cast 95: Interaction
Thanks to everyone who got in touch with us since the last show. In this show, we respond to the following mails and calls:
Where's my BBC HD?
In December 2013, the BBC launched new HD channels, but Dick Thompson (and others) can't get them:

"I had been getting quite excited by the press stories that Freeview would be getting HD versions of BBC3,BBC4, BBC News and Al Jazeera earlier this month. Unfortunately what was omitted from the stories was the fact that only certain parts of the country would be able to get the last three, and living in rural South West Wales (near Carmarthen) I'm not one of the lucky ones.

So far I haven't been able to find out when the rest of the country will get these channels, but I'm sure that someone with your connections will be able to find out. Should you need to know, my local transmitter is Carmel."

The new BBC HD channels that launched in December are transmitted on a new multiplex, called COM7. This isn't yet available in all parts of the country, and isn't available on most relay transmitters. See UKFreeTV COM 7 Coverage for planned 2014 transmitter updates. And sorry, but Carmel's not on the list yet
What is WiSA?
Terry Costello go in touch:

"What do you know about WiSA? Are any new products in addition to Bang and Olufsens speakers planned?"

WiSA is the "Wireless Speaker and Audio" Association - technology that transmits 24-bit audio at sample rates up to 96k/second, with robust error recovery for uninterrupted listening enjoyment. It offers extremely low latency and negligible speaker-to-speaker delay, and operates in the relatively unused 5.2 to 5.8 GHz part of the radio spectrum. B&O is a member and has released the BeoLab17.
IPTV not the future?
Thanks to Roger Rowe for the following:

"You were saying how you thought that IPTV would be the future. Certainly, since getting the BBC iPlayer app on my Note2, I'm able to download TV programmes to watch while I'm on the train. Before I do that, though, I first have to use a chunk of my Plusnet Broadband download allowance. That's fine if its during the unmetered part of the night but if its during the normal daytime from 8am to Midnight then it uses up some of my monthly allowance. I

f I watched all of my television over IPTV instead of from Freeview, then I'd have to buy a much more expensive broadband package to get enough capacity. If I wanted to watch IPTV live or when its first released however I'd be forever juggling my costs with my desire to watch good TV"
Roberts Stream 202 Problems
Thanks to David for this one, in answer to a question from last month:

"With regards to Alan Polkey & his Roberts radio – I have got a Roberts Stream 202 & have lots of problems getting some shows on BBC listen again to play as it come up with "no show available", but if I use my phone, the shows are there, I think this is due to it using Frontier Silicon website to access the stream. I have emailed Roberts about this but they did not reply. Other people are having trouble with it as well (link to a website)" - He supplied the following link: YourNetRadio forum
What is a CloudBox?
Malc Downworth asks:

"Could you please tell me what is cloud box and is it legal?

The LaCie Cloudbox is a NAS drive, a hard-drive that connects to your home network, backs up your computers, and lets you share your media. There's a number of similar solutions out there, some of them we've covered in previous shows, and yes, they're legal.
Got a comment or question? You can leave us a voicemail by calling 020 8133 4567 or sending us a message. We'd love to hear from a few more of you, so please get in touch and say "hi" - our shows are driven by your feedback - So talk to us!
Want new shows as soon as they're released?
Get FrequencyCast shows automatically, as soon as we've finished them:
Got iTunes? Add FrequencyCast to iTunes


Otherwise, use Juice or another podcatcher to subscribe to our show feed.
Our feed address: https://feeds.feedburner.com/frequencycast