UK Domain Name Changes On The Way?
The UK may soon be seeing some changes regarding web domains with the possible introduction of a .uk suffix. We caught up with Kelly Salter, Domain Product Specialist at Namesco Ltd, to find out more.
Our interview with Kelly Salter from Namesco Ltd about UK domain name changes (12 mins)


.UK coming your way?
British web surfers may start seeing some changes to UK web domain addresses as early as 2014, as part of a rollout of hundreds of new web domain suffixes. Keen to find out more, our team discuss domain names as part of our July 2013 show. We're keen to find out how these changes will affect companies that have with existing UK domain names.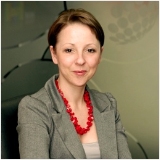 The UK's domain name management company Nominet has just launched a consultation on the subject and your views are sought. To find out just what these changes are, and how they could affect you, we spoke to Kelly Salter, Domain Product Specialist at leading web domain firm Namesco.
Here's what we covered in our interview with Kelly:
An overview of the proposed changes, and the possible introduction of the .uk suffix


Given that we already have .co.uk , .org.uk and .me.uk - do we really need another set of UK addresses?


Could this be a cunning ploy for domain companies to make UK companies buy up the new .uk prefix to prevent others from owning vital domain names?


Kelly explains what Nominet's consultation process is all about, and why it's so important for UK firms and surfers to have their say


We also discuss the registration process, and how Nominet will handle issues of multiple firms fighting for a single web domain
.UK Consultation
UK Registrar Nominet is asking for your views on the following two key questions:
Should Nominet allow direct registrations under .uk?
If so, how should they release the potential new .uk domain name extension?
Related Links: