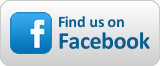 FrequencyCast: Off The Record
Now and again, Pete and Carl release audio updates. The 'Off The Record' files are little snippets that wouldn't normally make it into one of our shows. A little bit of bonus material to make you smile, from the lads at FrequencyCast...
Bonus Material?
Ever wondered what goes on behind the scenes of the UK podcast FrequencyCast? Now and again, something happens in the studio whilst we're recording. The audio is captured, and normally gets erased after the main show goes out. Now and again, we release the little audio snippets that get recorded, as bonus material.
Normally, it's our Carl that decides that a piece of audio might be appreciated by our audience, so any complaints - please address them to him!
Our "Off The Records"
They're so rare, we don't release many of these. Here's the handful of our bits of unofficial audio
Off The Record 29 Oct 2011: Material that was edited from Show 69.

Bonus Material discussing iPhone 4S, o2's Fast Track policy, and issues with buying an ASUS netbook from Comet

Listen to Off The Record

Brian The Brain - 4 Oct 2011: A little bit of audio where you'll hear Carl having a row with Brian The Brain, the predecessor to Apple's Siri virtual assistant

Well, made us laugh...

Listen to Off The Record

Carl and Pete had a little fun with a product called TV-B-Gone.

Here's a short summary of what the product's all about. Recorded as part of Show 22

Listen to Off The Record

An unofficial 5 minute show catching up on your mobile phone feedback.

Text us on 07882 043521 to tell us what you use on your mobile.

Listen to Off The Record
We hope that our little unofficial clips make you smile. If we get enough positive feedback, we might even release a little more of our back catalogue of funny bits and show bloopers.
Want new shows as soon as they're released?
Get FrequencyCast shows automatically, as soon as we've finished them:
Got iTunes? Add FrequencyCast to iTunes


Otherwise, use Juice or another podcatcher to subscribe to our show feed.
Our feed address: https://feeds.feedburner.com/frequencycast
Got a comment on our Off The Record clips? Want to hear more? Please get in touch, or post in our forum.
Related Content