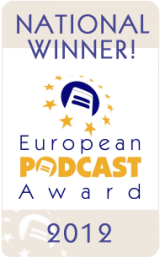 FrequencyCast Radio Programme Syndication
Looking for free content for your radio station? Consider free syndication of our UK technology radio show
FrequencyCast is an online radio show distributed as an audio podcast. It's also available as an online streaming radio station.
We are keen to work with any potential partners interested in broadcasting, distributing or re-transmitting our shows, on a non-profit basis. Our shows are suitable for:
Community radio stations
Commercial radio stations
Student radio stations
Hospital radio station
Internet radio stations
Online / Streaming audio services
RSL Special Events broadcasts
If you're interested in carrying our shows on your radio station - we may be able to offer you our shows for free broadcast on your radio station.
Syndication terms
Anyone considering partnering with FrequencyCast for content syndication of our radio shows will be required to agree to some basic terms. Typically, these are:
No money changes hands in either direction for use of FrequencyCast shows on your station.
The content distributor / radio station shall not edit our shows, insert content into our shows, or split/shorten our shows - they must be distributed/broadcast as-is.
FrequencyCast retains full ownership and copyright of the show, as well as all related show attributes and branding.
Shows are supplied to content distributors as-is (i.e. not rebranded), and full editorial control rests with FrequencyCast.
The content distributor / radio station cannot arrange sponsorship of the show, advertising within or around the show, or any revenue generation in respect of the show.
Shows are created monthly and are supplied as mp3 files (different bitrates available). Shows are released for broadcast at the start of each month and are 30 minutes in duration (plus or minus one minute).
FrequencyCast is normally happy to add a link to your station to our site, and/or mention your station or service in one of our shows, to promote the radio station or content provider. We expect partners to link to FrequencyCast from their website.
Either party can cancel at any time, for any reason
Whilst our team aims to ensure that content is suitable for a PG audience, and adheres to UK broadcast rules, FrequencyCast, its parent company, and its presenters cannot be held in any way liable for issues arising as a result of broadcast of shows. It is the responsibility of the radio station / distributor to ensure that appropriate checks are in place in respect of the broadcast of third-party content such as FrequencyCast.
Shows are created monthly, and are normally available for broadcast from the 1st of each month. Repeat plays are acceptable.
Taking it further
If you're a radio station or content distributor, and you like the idea of adding some free audio content to your station or service - please get in touch with the team.
Existing partners

FrequencyCast shows are already syndicated on a number of radio stations in the UK. Here are our current partners:
We're in discussion with a number of other parties interested in taking FrequencyCast as a free syndicated technology radio show. Contact us if you're interesting in broadcasting our free shows.