BT Openzone - One Million UK Access Points
At the start of 2010, BT announced that the BT Openzone Wireless Access Point service now has over one million places to connect using wi-fi in the UK and Ireland. Here are our notes on the subject
Listen to FrequencyCast Show 46 - Wireless Hotspots Explained
What is BT Openzone?
BT Openzone has one million access points in the UK and Ireland. With BT Openzone, you can connect to the Internet using a wi-fi enabled computer or mobile device.
Since we recorded our feature on BT Openzone, we service has changed name to BT Wifi. For full details, go to btwifi.com
BT Openzone hits 1 million hotspots
A transcript from our February 2010 audio update
Listen to the Frequencycast Update (Humax HD Fox T2) Duration 14 minutes
Carl:
Have you got anything else for us?
Pete:
Yes, one final story I want to mention - you remember back in Show 46, we talked about Wi-Fi hotspots?
Carl:
Oh yep.
Pete:
BT has just announced, they now have one million Wi-Fi hotspots in the UK and Ireland.
Carl:
Aren't you supposed to say that with your little finger in the corner of your mouth? One meeellion!
Pete:
One meeellion hotspots! So six months ago, BT were claiming to have half a million, and in just six months, they've now leapt up to one million. That apparently is made up of 860,000 Home Hubs, all using BT Fon, 137,000 Business Hubs, and 3,000 true BT Openzone hotspots, the ones you find in coffee shops and the like.
Carl:
Well, those BT boys have been busy, haven't they?
Pete: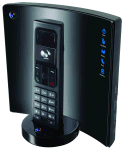 Well, it's slightly odd as well, you know the Home Hub has this thing called BT Fon, which lets you share out a little percentage of your bandwidth to others?
Carl:
Oh yeah.
Pete:
Well, they've now started enabling that by default, it used to be something you'd opt into, but now you're in whether you want to or not, so that's probably explaining the mass leap from half a million to a million, is because they're turning people's boxes into base stations, unless people decide they want to opt out.
Carl:
That's a little bit sneaky!
Pete:
But there you go, one million hotspots.
Listen to FrequencyCast Show 46 - Subject
Useful links: