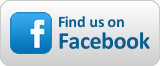 FrequencyCast UK - Show #46
The show notes to go with Show 46 of our online technology radio show.

Listen to, or download, FrequencyCast Show 46 (31 mins)
Show 46: NEWS
This show's news section covered the following stories:
Freeview HD Launch: Freeview HD launches on the 2nd of December 2009. BBC will be the only HD channel available at launch, and it will only be available in the Manchester and London areas only. The big issue for those looking to get Freeview HD is that there are no set-top boxes on the market capable of getting Freeview HD, and these aren't expected to be widely available until January. The race is on for the first HD box to appear on the market. We understand that Korean firm Kaon could have a box out before Christmas, with a Humax box, then a Philips-branded Pace box both set to appear early next year.

Freeview HD will be rolled out slowly over the next two-to-three years, with 50% of the UK set to get Freeview HD by June 2010. ITV HD and Channel 4 HD won't be launching their HD service until early next year. See our show notes for links to the Freeview HD timetable, and our HD FAQ, and Keep an eye on our news blog for updates this month.


o2 Joggler: We reviewed the o2 Joggler in Show 41 - a cross between a digital photo frame, fridge door, media player and a table-top content browser. O2's just made this more attractive - slashing the price to under £100 and adding an Internet radio app for free. There's an app store promised for this month. More details, and to get the Joggler at the reduced price, go to shop.o2.co.uk/joggler.


TomTom for iPhone: The race for the best iPhone sat nav continues. TomTom has released a free upgrade offering text-to-speech, so it now reads out street names. See our review of the iPhone navigation applications at the FileSaveAs iPhone Sat Nav Apps Compared page.


Wii and iPlayer: The BBC iPlayer now has its own dedicated Wii channel. Add the free channel and watch BBC shows for free on your Wii.


iPlayer on Freesat: Expect the iPlayer to be coming to Freesat in the next few weeks. We'll add details on how to get the iPlayer on a Freesat box on our site as soon as possible. We also understand that the ITV Player will be added to Freesat in the first half of 2010.


BBC Radio online: The BBC is planning to launch an online radio service that will stream 400 BBC and commercial stations in the first half of next year.


iPhone Virus: First reports of an iPhone worm are out - hitting users logging on to ING Bank. It only affects jailbroken iPhones. Details at The Register.


Living TV 2 has rebranded to LivingIt


And Finally: Gadget hounds at Firebox have started a "Global Secret Santa" to try to get into the Guinness Book. Send a gift and message to a stranger, and get one back in return. Just £9. Someone out there will be getting a pressie from the team at FrequencyCast. Take part in the world's biggest secret santa today - go to globalsecretsanta.com.


FOCUS: Wi-Fi Hotspots
We discussed the ways to find and use Wi-Fi hotspots. Here are the links mentioned in the show: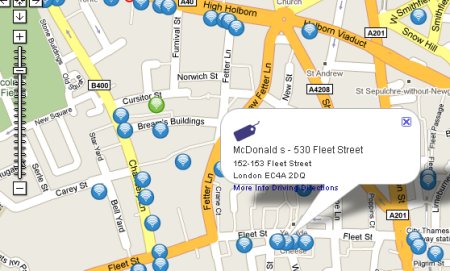 Wi-Fi Map from JiWire
Hands-on: Chumby
Initial expectations weren't high, but our Pete has now fallen in love with the Chumby, and Carl's not unimpressed either.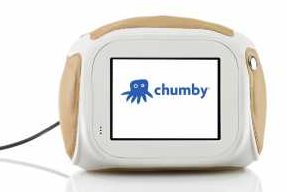 Chumby sits on your desk and pulls in data, photos, music and odd stuff from around the world via a wireless Internet connection. Touch screen, fully configurable, and surprisingly useful for keeping you in the know throughout the day.
| | |
| --- | --- |
| Chumby Twitter Widget | Chumby Facebook Widget |
| BBC News Chumby Widget | One of many clocks |
Check out our full UK Chumby Review, or read our transcript.
Chumby Availability:
Hands-on: The Wand Remote
Take control of your life with a magic wand. An infrared remote control that you can flourish to control your TV, hi-fi and a range of other IR gadgets. A top gift for Harry potter fans, and the gadget guys and girls that are keen to impress.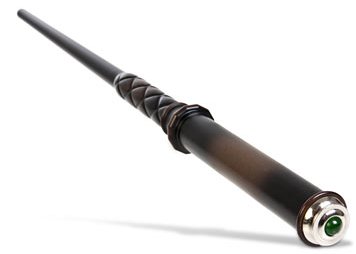 Cast 46: Interactive
Thanks to everyone who got in touch. In this show, we respond to the following mails and calls:
Any questions for Carl & Pete? Got a comment on the world of TV and Technology?
Call 020 8133 4567 and leave a message and be heard on the show, or ask in our listeners forum.


Enjoyed the show? Add us to iTunes, sign up to get email alerts, or consider adding a nice iTunes review
Comments on this show? Please post them in our forum.

Want new shows as soon as they're released?
Get FrequencyCast shows automatically, as soon as we've finished them:
Got iTunes? Add FrequencyCast to iTunes


Otherwise, use Juice or another podcatcher to subscribe to our show feed.
Our feed address: https://feeds.feedburner.com/frequencycast