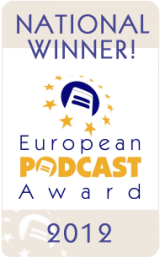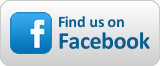 FrequencyCast UK - Show 103
The show notes to go with Show 103 of our technology radio show.
Listen to, or download, FrequencyCast Show 103 (30 mins)
Show 103 NEWS
Here's a look at the news stories covered in Show 103:
Freeview Changes: September sees an update to the Freeview TV numbering system – On the 3rd of September, the Children and News channel numbers will change to make room for additional channels and services. If you're listening to this after the 3rd of September, run a quick scan for channels on your Freeview TVs, boxes and recorders to pick up the changes.


New Apple Kit coming: Eyes down, and place your bets – September the 9th sees some big announcements from Apple. Rumours are that the iPhone 6 and the iWatch will finally be on the table, with a 12" iPad and changes to Apple TV also rumouired. iOS 8 is also expected to be released, complete with new health app support.


Sky+ Updates: Sky's digital recorders are finally catching up with the TiVo. In the latest software update, Sky+ adds "recommendations" based on what you record and download. Smark series link has also been added, so your box will pick up on new series of a show you're a fan of.


Local TV Latest: In more bad news for local TV, the company planning to launch in Birmingham, City TV, has gone into administration before it was able to transmit its first programme. According to Ofcom, the two unsuccessful bidders can have a shot at the licence, as long as they can get on air by the 3rd of November – Two months to launch to TV channel? That'll be fun...


Archive of Old Images: Looking for some historic images? A US academic is compiling a database of 12 million copyright-free images scanned from publications printed before copyright laws kicked in. 2.6 million searchable photos are already online, uising Flikr, with 10 million more on the way. Some of the adverts, for thinks like "chocolate worm cakes" make interesting viewing. www.flickr.com/search/?w=126377022@N07&


USB Condoms: Next – Ever plugged your dongle where it diodn't belong? You need a USB condom. Plugging your smartphone into a strange USB port to get a charge can be a risky business, as the charging point could easily be configured to download your phone's data – even charging on a mate's laptop could result in photos you'd rather not share being synced. The soplu5tion is the £10 USB condom – a dongle that disconnects the data lines in a USB, whilst leaving the power charging connectors available. SyncStop USB Condom


Kelly Ice Bucket Challenge: A quick "well done to our Kelly" for having a bucket of icy water poured over her head as we're recording the show. It's joined the millions of clips filling up Facebook feeds everywhere. The campaign is raising awareness for ALS/MND as well as funds for Macmillan.


And finally: – Addicted to your smartphone? How do you fancy a battery-free waterproof device that doesn't require charging? No more shattered screens with some users reporting eye contact skills improving by up to 73%. It's thin, light, totally wireless – and could be a real game-changer! Could this handy phone substitute be for you? Find out at www.nophone.eu


FOCUS: 3D Printing
In this show, we talk about the cost of 3D printing and look at two "low cost" home or office 3D printers: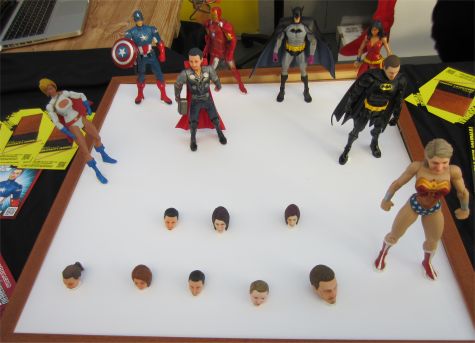 Get your 3D head on the superhero of your choice with a Firebox Superhero
FEATURE: 360 Degree Photos
We talk about two ways to take impressive 360 degree photos from your Smartphone
First off... Google Photo Sphere - This is an app for Android and now iOS, that takes multiple images and stitches them together.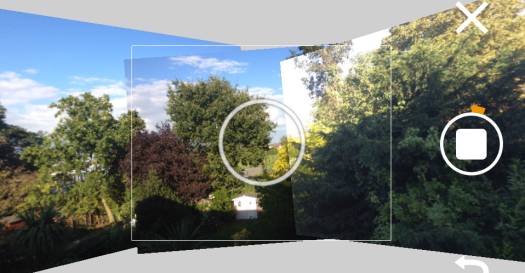 Next, we looked at the BubblePod from Bubblepix - An amazing device that produces invcedibly detailed photos from just about any smartpphone whyen paired with a tripod or a wine bottle.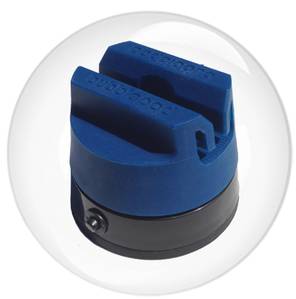 We caught up with Tom Lawton from Bubblepix, who told us more about this excellent product.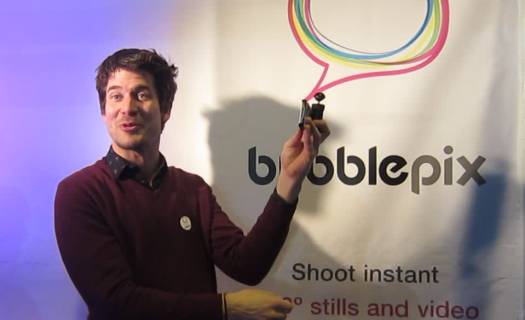 HANDS-ON: Amateur Radio
Kelly and Pete took an afternoon oiff to play amateur radio. More: What is Amateur Radio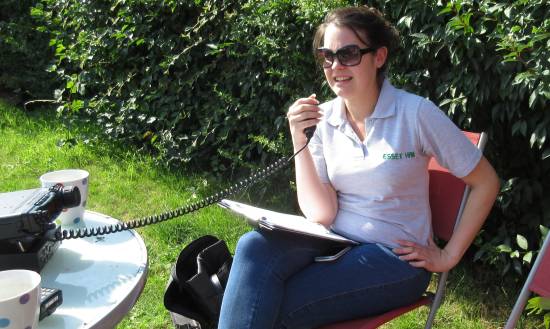 DISCUSSED: 999 for the 21st Century
With the younger generation being all about the texts, does 999 need to be revamped to summort SMS emergency calls - See Telegraph: Texting to police
Also, check out this great clip from Channel 4's IT Crowd, to take a glimpse at the future of 999:
Please Use Our Amazon Store!

When you're shopping at Amazon please use the link frequencycast.co.uk/amazon - It won't cost you a penny more, and shopping via our Amazon shop helps to pay for our running costs!
Cast 103: Interaction
Thanks to everyone who got in touch with us since the last show. In this show, we respond to the following mails and calls:
Playing Ingress:
Farris from Harrow got in touch:

"I flippin' LOVE Ingress, been playing about 2 months, but got banned, probably because I've been using it on Jolla so I guess breaching their terms. Boo. Currently begging for forgiveness and have bought a Moto G 4G JUST for ingress, yes seriously! Why? Because Ingress is the only thing I've found that is keeping me active, regularly!!! Looking forward to your next show guys. FrequencyCast, for when Click just ain't cutting the mustard! ;)"

Jakub says:

"Hey Pete, congratulations on Level 3 in Ingress. I'm a big fun of Ingress myself and have been playing for over a year now. I will recommend this game to all, young and little bit older as well . We Resistance can provide any help and support for new players as long as they will join Blue Team (aka Smurfs) and NOT Green ( aka frogs)."
The Useless Box:
Thanks to Adam Child for getting in touch to tell us that the Useless Box we featured in Show 102 would keep him amused me for hours! He also stopped the song we mentioned in the last show - "Road to Nowhere"
Carbon Monoxide Alert:
Nigel Austin-Weeks got in touch to report a mistake in show 102:

"When speaking about NEST products you said "NEST is a nice home automation system that lets you access and control smoke/Co2 alarms & thermostats over the Internet" Nope - it monitors Carbon Monoxide (CO) not Carbon Dioxide (CO2)."
Screen Sharing Tech:
Steve got in touch with an idea for the next show:

"I can't recall an episode that covered Miracast, Airplay and similar technologies (I guess Chromecast is in same territory). I'm particularly interested in the Screensharing/casting or whatever the term is. Maybe you could do something ? I still miss Google Listen and use the lovely AntennaPod to listen on my Android Phone. But I'm getting into Stitcher. FrequencyCast isn't listed though... missing an opportunity?"
Greetings from the UK:
Phillip Steele got in touch:

"Hi Frequencycast. Just a note from across the pond (Rockport, New York. U.S.A.) from a listener. Excellent show (Podcast/Mp4's). Found your Podcast by accident, but now I download every episode that I can. Keep up the great work!"
Cheap Powerline Adapters:
Colin Darwin in Belfast got in touch with a long mail on the subject of movie downloads:

"Loved your discussion on cinema vs purchasing films vs (the dreaded) illegal downloading and it's very much a subject close to my heart. At present I have just under 1500 dvds (photographic proof of dwindling home wallspace available) and if I can, I will ALWAYS download a film before buying it Why? Because I think I have a right to know what I'm spending my hard earned cash on before I throw it away on something that's utter garbage.

I feel it's an often overlooked fact, that "illegal" downloading can actually result in more money being spent on film products rather than less - at least by those of us who truly adore cinema, and I can categorically state that I have discovered hundreds of great films (I would never have caught otherwise) by previewing (downloading) them first, then buying the retailed hard copies for my collection afterwards (with all the included extras/bonuses etc that never come with a download - or on Netflix etc either i might add).

Over the years, we've constantly been bombarded with threatening declarations about downloading which state what will happen to us if we continue our actions or how our "theft" is ruining the movie business. But here's the thing, when a distributor puts out a film on disc they pretty much always have some statements on the box declaring (say in a horror movie case) that it's "The scariest film since the Exorcist" or it's "much more brutal than SAW" etc. which, in many cases, turns out to be a downright lie (which they are well aware of) but it's fine for them to con us out of our money by making fake promises, just God forbid we might ever do it to them. I'm sick and tired of buying films based on the quotes on the box only to find I've been ripped off with untruthful advertising by the sellers. Probably less than 1% of films released on DVD ever had a run at the cinema, so what's written on critics reviews (don't start me on the bribes that take place there) or on the outside packaging of a film is all you have to go on, and (a lot of the time) you cannot go on this.

So, this is where downloading works for me. Play BEFORE I pay, and if the movie I download is rubbish it gets deleted (why would I keep it?) and if it's great I buy it (then delete the file). I do NOT share downloaded files, I do not sell downloaded files, and I actually do not WANT downloaded files (which includes that legal iTunes etc streamed stuff - I like them in their boxes with the extras, which stand as mementos of cinematic history for me, not a bunch of zeros & ones). This is where I stand, and this is where I'm staying, and Im sure I'm not alone. . . . . My favourite forms of cinema are outside the mainstream (I'm no fan of Hollywood's inane popcorn eater fodder) and I basically only buy independent releases, cult, horror, foreign films, and a rare bit of arthouse, and these films are (a lot of the time) more expensive to buy than the latest Brad Pitt outing, so again, I want to be sure a film is worth having before I spend my money on it, and if that means "illegally" (yawn) downloading it, then so be it. If they can't rip me off, then I won't rip them off either. LONG LIVE THE FREEDOM OF THE INTERNET! And long live great cinema"
Got a comment or question? You can leave us a voicemail by calling 020 8133 4567 or sending us a message. We'd love to hear from a few more of you, so please get in touch and say "hi" - our shows are driven by your feedback - So talk to us!
Want new shows as soon as they're released?
Get FrequencyCast shows automatically, as soon as we've finished them:
Got iTunes? Add FrequencyCast to iTunes


Otherwise, use Juice or another podcatcher to subscribe to our show feed.
Our feed address: https://feeds.feedburner.com/frequencycast