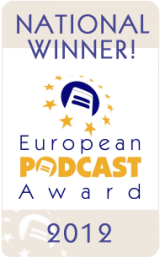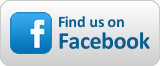 FrequencyCast UK - Show 99
The show notes to go with Show 99 of our technology radio show.
Listen to, or download, FrequencyCast Show 99 (31 mins)
Show 99 NEWS
Here's a look at the news stories covered in Show 99:
So Long, Samba: Sad news for Samba customers. The SIM-only data service that launched in 2012, has closed down – The service gave you credit for watching ads, and many used Samba to keep their tablets connected without the cost on a long-term data contract – if that's you, and you're looking for a replacement, consider MobiData


30 Days to Catch up: Tired of being limited to just 7 days of catch-up TV? Good news - it looks like the BBC iPlayer will switch over to a 30 day catchup period in the Summer.


ChromeCast Update: We're seeing lots of interest in Google Chromecast, the £30 widget that plugs into your TV's HDMI port and lets you stream video from online services, smartphones and tablets. Good news for sports fans, as BT Sport is set to launch on Google Chromecast soon, we're told.


Keep a secret: Watch out for the new group of apps jumping to market that allow you to spread rumours and gossip. The app Secret has just made it to the UK, and this allows you read secrets from your friends and share your own secrets. With FriBlind, you can tell you Facebook friends what you really think of them anonymously. Is it me, or is that a little worrying? Send us a Secret, in confidence of course


Radio Spectrum Map: TV, wi-fi, radar, doorbells, metal detecting and mobiles – all around us we're surrounded by radio, and Ofcom has released a map of the UK's radio spectrum, and who uses it. If radio's your thing, you'll find it all, from 9kHz to 275GHz – on the new Ofcom Spectrum map.


1984 People were here? Here's an interesting idea. A company called Presence Orb got into trouble last year for installing trackers in recycling bins in London that tracked passers's by's smartphone wifi addresses. Now, they're looking at ways of stores and bars gathering information on how many people are on the premises, again from the signals from their smartphones. If implemented, the Facebook "1000 people were here" check-in, could become "20 people are here", and then you'd be able to decide how busy somewhere was, before you went. Clever, or 1984-scary? Let us know


Slow Essex Streets: Next, according to Ofcom, the average UK broadband speed is now 17Mbp/s, 5 times faster than this time 5 years ago. Another report, this one from uSwitch, lists the 50 slowest streets in the UK, with one in Stanford-le-Hope in Essex apparently being the worst in England, where it takes 15 hours to download a movie.


And finally: May the 4th be with you. The cast of the new Star Wars Movie has been announced and shooting starts soon. It'll hit cinemas in December next year. Director JJ Abrahams is responsible for the new Star Trek films too, which has revitalised the old debate – who'd win in a firefight, the Federation or the Empire. Check out the following YouTube clip for the definite result:

FOCUS: Heartbleed
We discussed the threat of possibly the most eveil security exploit to hit the net - you can find out more here: heartbleed.com

FEATURED: Vektra Kettle
Finally - someone's created what's surely an obvious idea - the world's first thermal insulated kettle. Find out about the Vektra here: Vektra Thermal Kettle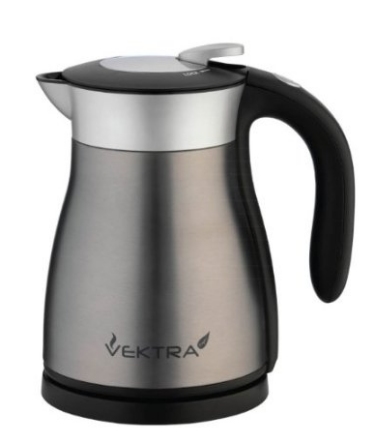 DISCUSSED: Facebook and Fitness
Facebook has just purchased fitness app firm Protogeo - can we expect Facebook to start looking after our health?
DISCUSSED: Gadget Show Live 2014
We released a special show to cover our experiences of Gadget Show Live in Birmingham last month
FrequencyCast - Gadget Show Live 2014 Audio Special Report (7 mins)



HANDS-ON: Occulus Rift and Google Glass
Kelly and Pete had a go on a virtual reality rollercoaster... the Occulus Rift, recently purchased by Facebook...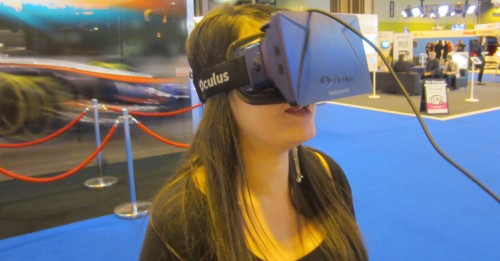 Our first chance to play with Google Glass, the cutting-edge product from Google. Thanks to the team at Tactus for letting us get our hands on these glasses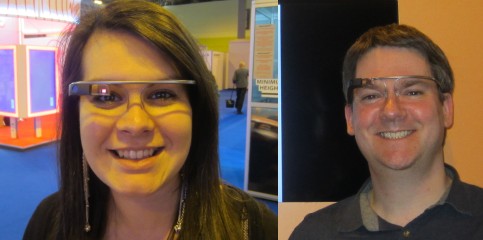 Kelly and Pete wearing Google Glass
Interview: John Challis - Only Fools & Hitchhikers
Pete met up with John Challis, better known as "Boycie" from Olnly Fools and Horses. He was also the voice of the Hitchhikers Guide to the Galaxy in the travelling version of the radio show.
Pete spoke to John about Twitter, his book "Being Boycie", and how he handled being the voice of the guide.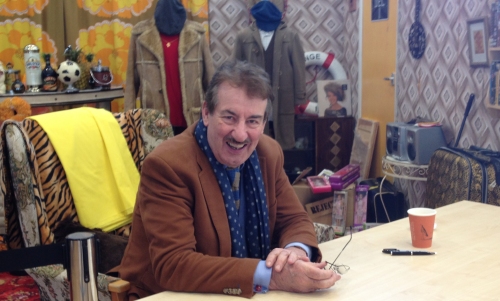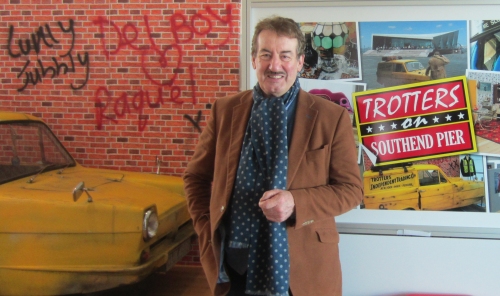 Please Use Our Amazon Store!

When you're shopping at Amazon please use the link frequencycast.co.uk/amazon - It won't cost you a penny more, and shopping via our Amazon shop helps to pay for our running costs!
Cast 99: Interaction
Thanks to everyone who got in touch with us since the last show. In this show, we respond to the following mails and calls:
Control TVs around the world
First off, George Waterhouse asked:

"I would want to install multiple devices into offices globally and use them to remotely control televisions. I would need to switch the television on/off and if required navigate to the source menu and change the input etc. Also is it possible to load the Slingbox with some content of my own then then using the remote web interface, turn the TV on and then stream content from the Slingbox back to the TV?"

We don;t think that Slingbox is the answer, but if you can think of a solution that works for George, please get in touch
Microsfot Office on iOS:
Following on from our piece in Show 98, Julie Eurobuff contacted us:

"I've just listened to show 98 where you mentioned you can now get Microsoft Office for free on Android & iOS. I took a look at this on my ipad and found that although a 365 account is technically free, you can't create or edit a document unless you pay £79.95 per year subscription. For someone like myself who has Office 2010 on my PC, I think this is an extortionate extra amount to pay. Changing the subject completely about ideas for show 100. I think it would be a good idea to go back to the time when the first show was made to see what technology did (or didn't) exist to see how the world has changed. "

Consider QuickOffice or Sharefile QuickEdit as free alternatives for Word, Excel and Powerpoint document creation and editing. There's also newcomer HopTo, which handles Word and Excel editing, but only Powerpoint playback. All available from iTunes
TWIT for audio and video...
Stewart Colligan says:

"I'd like to bring to the attention of your listeners twit.tv - This follows on from an enquiry from one of your listeners in the last show regarding home theatre audio /video products. The latest program with Scott Wilkinson, show 200 is quite interesting. Hope you do not mind me sending this info to you, and I do enjoy FrequencyCast's shows very much"
Eurosport 2 on Sky Go
Nichols Skippins says:

"Hi Kelly and Pete. Do you know if there are there plans to add Bitish Eurosport 2 to Sky Go?""

Eurosport 2 is actually on Sky Go – However, only on a computer, not on mobile devices. A rights issue, we think.
Got a comment or question? You can leave us a voicemail by calling 020 8133 4567 or sending us a message. We'd love to hear from a few more of you, so please get in touch and say "hi" - our shows are driven by your feedback - So talk to us!
Want new shows as soon as they're released?
Get FrequencyCast shows automatically, as soon as we've finished them:
Got iTunes? Add FrequencyCast to iTunes


Otherwise, use Juice or another podcatcher to subscribe to our show feed.
Our feed address: https://feeds.feedburner.com/frequencycast