Cyber Clean - The Keyboard De-gunker
A look at Cyber Clean - a pot of day-glo goo that's perfect for keeping your keyboard and gadgets free from fluff and muck.
Listen to FrequencyCast Show 52 - Cyber Clean 30 second review
Our quick review of Cyber Clean for Show 52:
It's bright yellow-green, kills 80% of germs and comes in a 135 gram pot.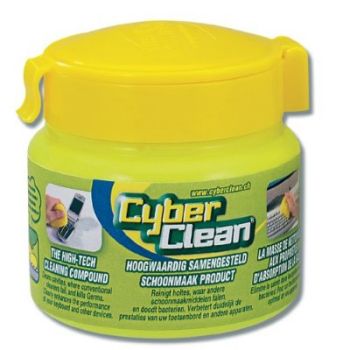 It smells. It's a cross between slime and silly putty. It's called CyberClean and it's used to get into nooks and crannkie to clean your gadgets. Great for keyboards. Press it on, lift it off, and the dirt comes with it.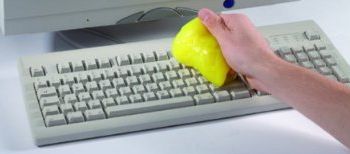 Works on mobile phones, TV kit, laptops and anything with an odd shape that collects dust and fluff. Also available in blue for cars. Price? £8 a pot to keep your keyboard clean..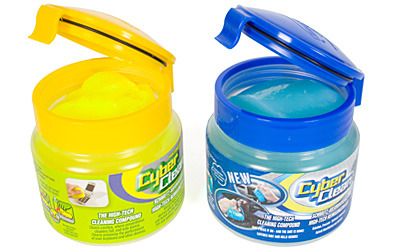 A blue version is also available - for use on car dashboards - with an extra minty tang.
Keyboards have more germs than a public toilet! Cyber Clean is the solution! Cleans and kills up to 80% of germs with its unique patented formula. Perfect for cleaning gadgets such as cameras, keyboards, phones, remote-controls, printers, MP3-players, game consoles and more.
Reusable over and over again and bio-degradable.
Related Products: