Fanny Wang Headphones Explored
Headphones with a truly amazing name! For Gadget Show Live 2011, we look a look and a listen to the impressive Fanny Wang headphones to see what they had to offer. Here's our interview with the Fanny Wang team...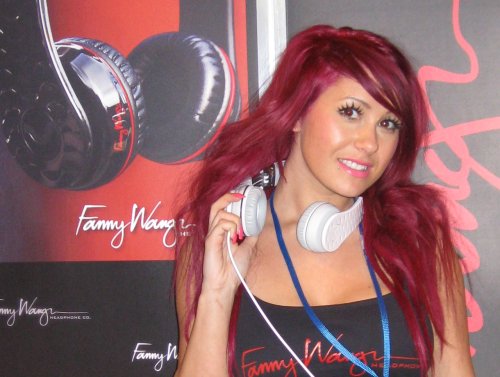 Ears-on with Fanny Wang
Always suckers for good looking headphones, Pete and Carl were halted in their tracks at Gadget Show Live 2011 by a gorgeous pair of Fanny Wangs. No joke. That's actually the name of the makers of these stylish headphones!
Here's our interview with Brendan and the Fanny Wang Girls...
Listen to FrequencyCast's Interview with Brendan and the Fanny Wang Girls
The Fanny Wang headphones are very impressive - lovely bass, and their closed nature means that, although they're not noise cancellers, they do a very good job of keeping the sound in, and the background noise out.
The Fanny Wangs are on-ear headphones designed for comfort and to deliver a natural sound, thumping base with clear mid and high frequencies. They use a duo-fold design and have sturdy aluminium hinges and a removable cord
One nice touch about these 'phones is that they have a unique in-cable splitter, called a Duo Jack, so that you can get a friend to plug in their Fanny Wangs without any noticeable loss of volume as a result of chaining.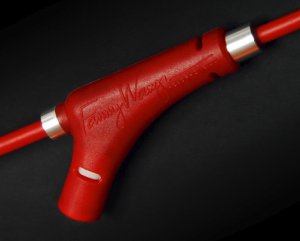 The Fanny Wang headphones offer a great sound, and are available in black, white and red. They launched in 2011 and are available now online - Fanny Wang at Amazon.co.uk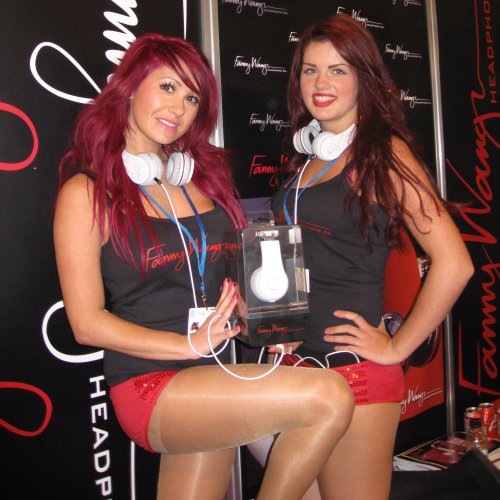 For more on range of headphones and accessories, go to www.fannywang.com
Listen to FrequencyCast's Interview with Brendan and the Fanny Wang Girls
Related Links: