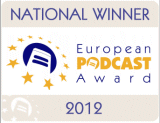 Gadget Show Live 2011 - FrequencyCast Report
Our report from the Gadget Show Live 2011 in Birmingham. Pete and Carl explore the exhibits and have a good look around the show. Photos and audio from the show, plus our Twitter feed
Pete and Carl were at the NEC in Birmingham for the 2011 Gadget Show Live consumer electronics show. We were at the Press and Professional day on Tuesday the 12th April, one day before the public opening.
Here's our audio roundup of what we saw at the show:
Listen to Show 63, our full round-up of Gadget Show Live 2011 (31 mins)
This year's Gadget Show Live was a cracking event. Carl and Pete spent two days in Birmingham talking to exhibitors, as well as interviewing the presenters of Channel 5's Gadget Show. We even put out an audio update the day before the show opened, and straight after Day One, so that our listeners could get a feel for what to expect at the show. It meant some late-night audio editing in a hotel room, but the feedback we got from the listeners made it worth the effort and the late night.
In our Gadget Show special show, we looked at robot vacuum cleaners, iPhone chargers and devices that read minds. All good fun. Pete and Carl also had a cuddle with Suzi and Pollyanna.
Pictures from Gadget Show Live 2011
A small selection of images from the show: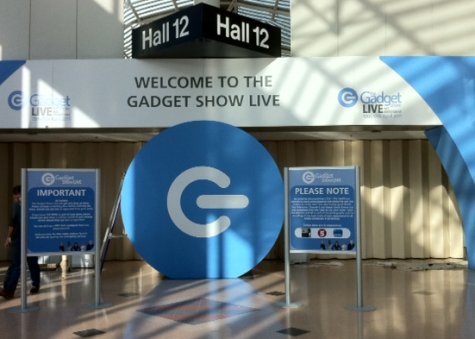 Main Entrance to Gadget Show Live 2011 at the NEC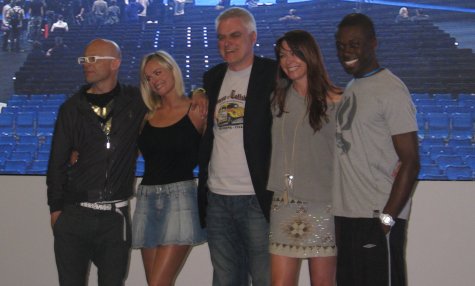 The Gadget Show Presenters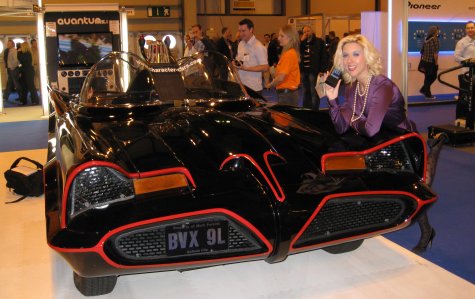 The Batmobile, at the Firebox stand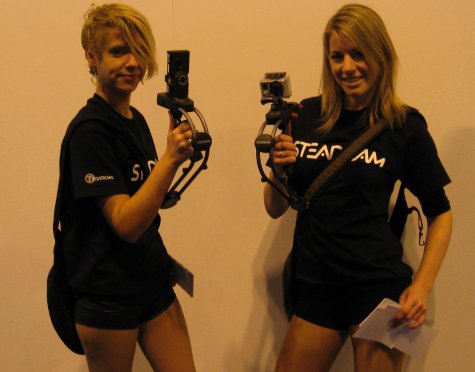 The Steadicam Girls, showing off the amazing camera accessory, the Steadicam Smoothee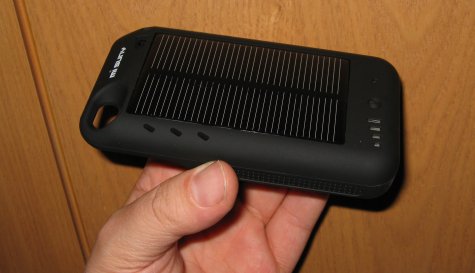 Mi Suny iPower 4 Solar iPhone 4 charger - Mi Suny iPower 4 Review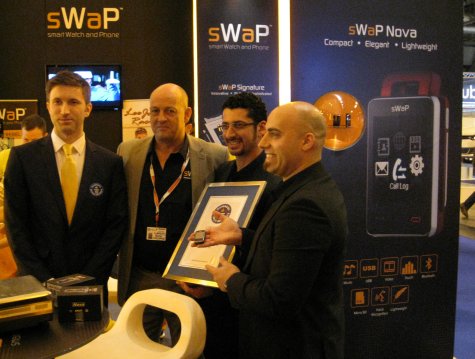 sWaP - Getting a Guinness Book World record at the show for the sWaP Nova keyring phone (sWaP interview)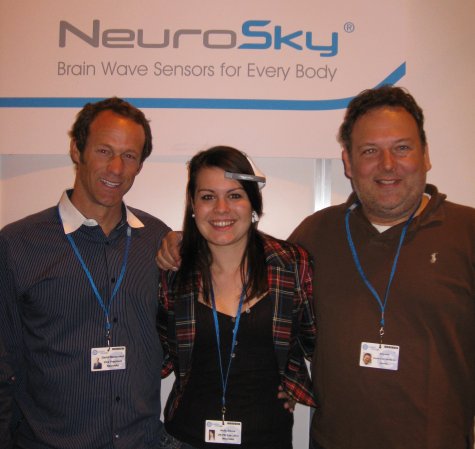 The brain-taxing team at Neurosky. Kelly modelling the attention-testing headset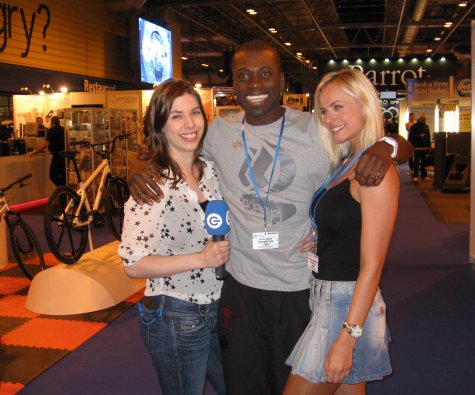 The Gadget Show TV Team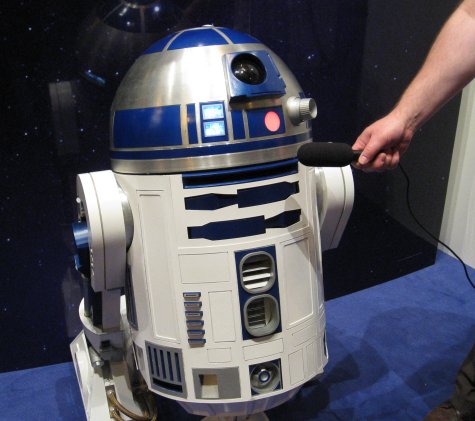 Carl's best interview of the day, with R2D2 at the Currys / PC World Stand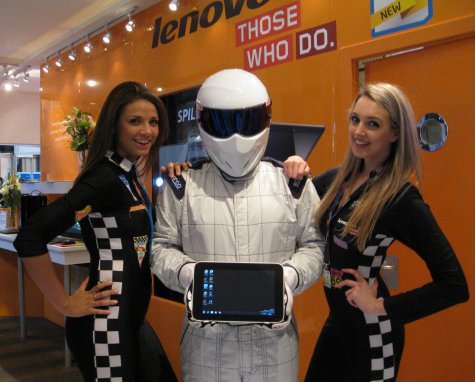 The launch of the Lenovo IdeaPad S1 Windows Tablet happened here at GSL 2011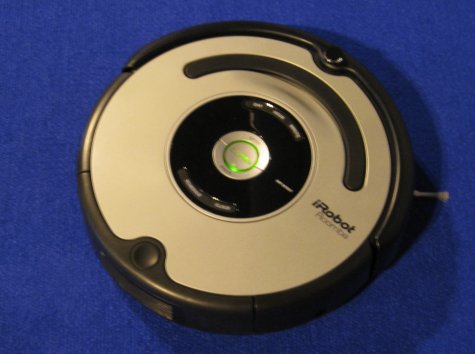 The amazing iRobot automatic robotic vacuum cleaner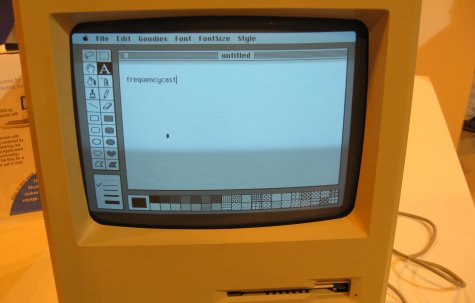 Some classic tech on display at the Gadget Show Wall of Fame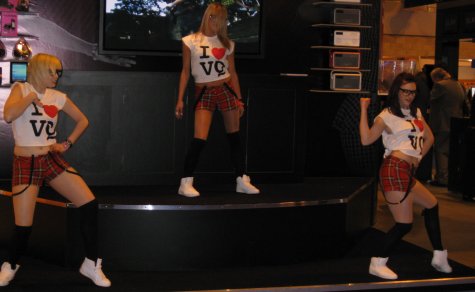 They love VQ - We love ViewQuest and their tablet devices too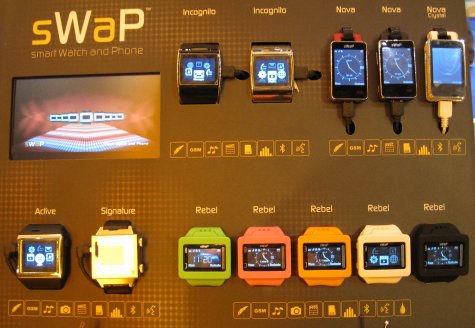 The sWaP Watch range on display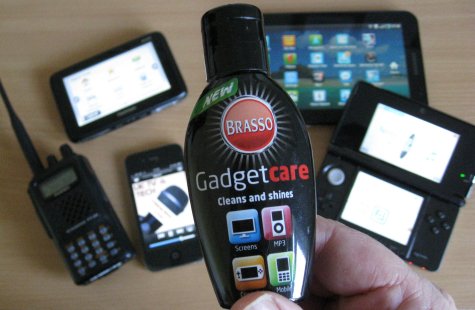 If you're coming to the show, get yourself a bottle of the excellent Brasso Gadgetcare cleaner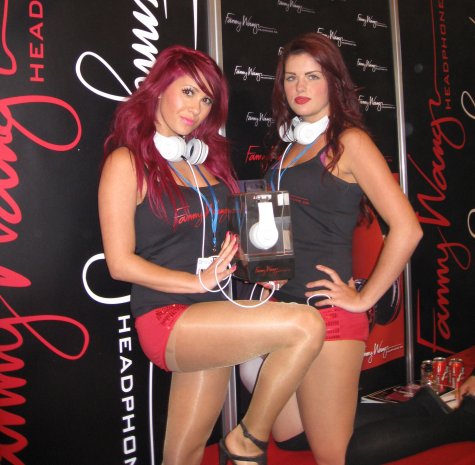 The amazingly-named Fanny Wang Headphones, beautifully modelled!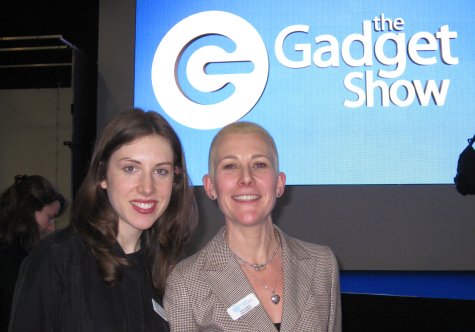 Our thanks to Penny and Vicki, the hard-working Gadget Show Live PR Team
We've recorded a stack of other interviews, which we released in our May 2011 show. Take a listen to Show 63 for our full review of Gadget Show Live 2011
Related Links: