HD on Freeview Explored
Your questions on watching HD channels on Freeview answered by our UK podcasting team.
High definition channels on Freeview?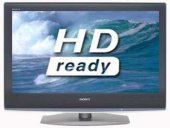 There are currently four channels of HD available over Freeview via a TV aerial.
At the moment, BBC One HD, BBC Two HD, ITV 1 HD and Channel 4 HD are available to most of the UK.
Your Freeview HD questions answered:
What HD channels are on offer on Freeview?
BBC One HD, BBC Two HD, ITV 1 HD and Channel 4 HD are live now.
When will the Freeview HD channels become available?
Freeview HD is now available UK-wide, It was phased in between 2009 and 2012. Here's the HD timetable:

Granada Region and London - 2009
Wales, Scotland and West Country regions - 2010
Yorkshire, Central, Anglia and Meridian regions - 2011
Tyne Tees and Northern Ireland Regions - 2012
Will my existing Freeview box or TV be able to get Freeview HD?
Freeview's HD service will make us of a technology called DVB-T2, and use MPEG-4 encoding (not the MPEG-2) used with Freeview at the moment. This means that existing Freeview boxes, and TV sets with Freeview built-in, will not be capable of receiving Freeview HD.

Existing Freeview receivers will still be able to get the Standard Definition channels
Humax HD Fox-T2 - The first UK Freeview HD box
Features: 8 day EPG, HDMI in, 2 x SCART, Ethernet socket, USB for xVid, MP3 and JPEG playback. Priced around £170 from Argos.co.uk , Very.co.uk (cheapest at the time of writing) and Play.com.
Alternatives? Sky's offering a free Sky+HD box - over 50 HD channels and a built-in recorder. Details on Sky's HD site
What do I need to get Freeview HD?
You will need a receiver capable of getting the HD service. These require a slightly different technology to the existing Freeview receivers. The first receiver, the Humax Fox HD T2 appeared in February 2010.

As well as a suitable Freeview HD receiver, you will need to be in a Freeview HD reception area, and have an HD-ready TV set.
Is there a subscription cost?
No. Unlike Sky and Virgin's HD service, there is no subscription cost for Freeview HD service.
Do I need a satellite dish to get Freeview HD?
No - Freeview's HD channels are available via a TV aerial. If you want HD via a satellite, there's Sky+ HD (offering over 50 HD channels), or the more limited selection offered by Freesat
Got a question on Freeview HD TV that we can answer in our next podcast?
Call 020 8133 4567 or send us a message