Lenovo IdeaPad S1 Windows Tablet Explored
Lenovo announced their new Windows Tablet device, the Lenovo S1, at Gadget Show Live in 2011. Here, we interview one of the Lenovo team, and take a first look at what this new tablet has to offer
First look at the Lenovo IdeaPad S1
As you know, the FrequencyCast team love their tablet devices. In Show 60, we looked at tablet computing, comparing the Apple iPad with Samsung's Galaxy Tab. One of the most mentioned omissions on these two tablets, is a USB port, something which you'll find on the Lenovo S1 device.
Carl and Pete from FrequencyCast were at Gadget Show Professional 2011 in Birmingham, which is where the IdeaPad S1 was first shown to the European market. We got hands-on, and also were able to catch an interview with Lenovo...
Listen to FrequencyCast's Interview with Lenovo at Gadget Show Live 2011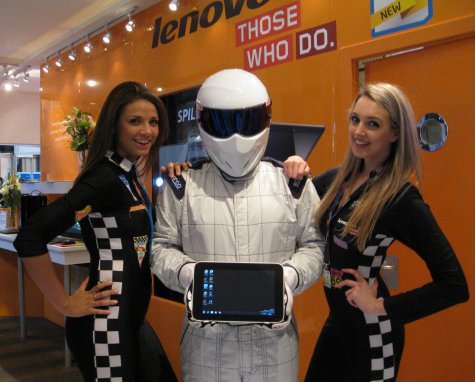 OK - Now we admit, the photo above doesn't show an awful lot of detail of the Lenovo S1... we think our team let us down here and were too busy focussing on other things.
As the photo doesn't show much of the spec, here's a few things we can tell you:
Lenova Specs:
The Lenovo runs Windows and an Intel CPU
Screen: 10.1" screen (16:10 widescreen)
Supports Adobe Flash
Touchscreen, supporting multi-touch and with digitizer pen (for better accuracy) and pressure sensitivity
wi-fi and Bluetooth
It has a USB port (for mouse, docking station or flash drive)
We had a little play with the Lenovo, but the demo unit we were given access to was running low on power, so we didn't get much time to explore. What we did see, looked good, and we can't wait to see the production model.
It's expected that this will be available in Summer 2011. No exact date or price was announced at Gadget Show Live.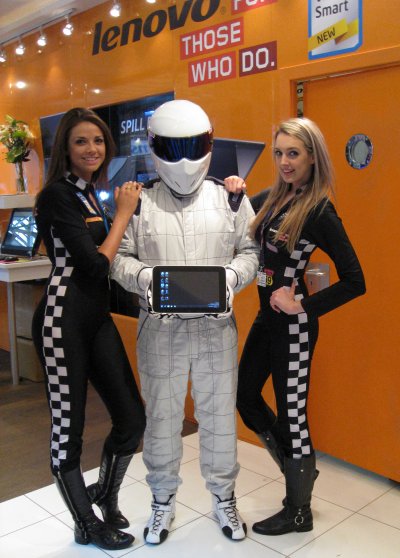 We'll bring you more on this tablet device when we get it.
Related Links: