Nintendo 3DS Information
The Nintendo 3DS gives you a 3D gaming experience without the need for 3D glasses. We reviewed the 3DS for show 62 of our free podcast. Here's some extra information.
Listen to FrequencyCast Show 62 - Nintendo 3DS Review
What does the 3DS offer?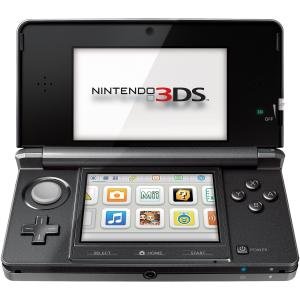 The Nintendo 3DS is a very impressive bit of kit. Not only is the 3D effect visually astonishing, the gameplay and extra features that have been included make this a must-have device for the mobile gamer.
Here are the headlines:
3D Games (two built-in 3D games)
Take photos in 3D
Street Pass - Exchange data with other 3DS users
Pedometer (get coins for every 100 steps)
Log of play history
Share games with other users
SpotPass - Updates, content and notifications over Internet using Wi-Fi
Internet browser (coming soon)
Nintendo eShop (extra games downloaded over the Internet)
SD card (2GB supplied)
Stereo speakers
Picture editor
Sound recorder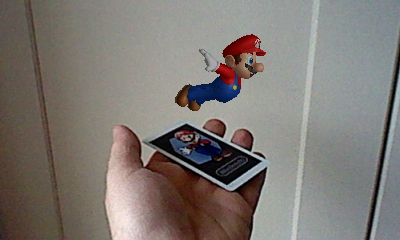 The Amazing Augmented reality games that has to be seen to be believed
Specifications:
Charge time: 3hrs 30 mins
Play Time: 3-5 hours (3DS software), 5-8 hour (DS software and/or with lowered brightness settings).
Size: 2.9" high, 5.3" long, 0.8" deep.
Weight: 8 ounces
Upper 3D Display: 3.53" - 800 x 240 pixel resolution
Lower Screen: 3.02" Touchscreen - 320 x 240 pixel resolution
Cameras: 3 (2 facing out, 1 facing in), each with 640 x 480 resolution capability
wi-fi: 2.4 GHz, supporting IEEE802.11 b/g with the WPA/WPA2 security features.
Connectors: - Game Card slot, SD Card slot, Cradle connector, AC adapter connector, Audio jack (stereo output).
Sound: Stereo speakers positioned to the left and right of the top screen. Headphone socket

Supplied with:
The Nintendo 3DS is supplied with a 2GB memory card, telescopic stylus, AC charger, docking cradle, 6 AR cards and paperwork: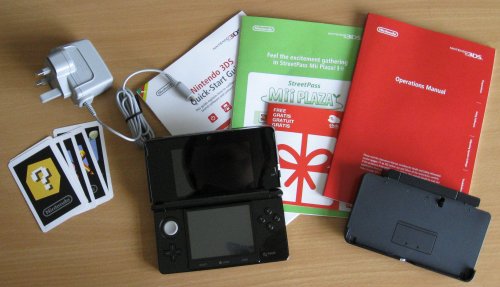 A word of warning
It's only right that we warn of the dangers of 3D Gameplay. The manual contains several pages of health and safety information. As well as the standard rules about RSI, RFI and over-use of gameplay, there are some specific warnings about use of 3D mode on the 3DS, specifically that:
3D may cause vision damage to children under six (3D can be locked using Parental Controls)
You should take a 15 minute break every 30 minutes
You shouldn't use 3D in a moving vehicle (motion sickness)
Listen to FrequencyCast Show 62 - Nintendo 3DS Review
Your questions
None yet - Got a question on the Nintendo 3DS? Let us know
More information: