Yanks use Macs, Brits use PCs... True or False?
An impromptu argument broke out in our January 2010 UK Tech podcast. According to one of our team, the USA use Macs and the Brits use PCs...
Read on, and vote at the end of the article.

Listen to, or download, our 14 January 2010 update (26 mins)
Transcript of January 2010 "Debate":
Pete:
Right, you remember the last show, we talked about back ups? - Show 47 was all about backing up your data?
Carl:
Oh yeah - don't want to lose that important telephone number.
Pete:
Absolutely, so we talked about PCs and the fact that you need to back up your PCs, and we also mentioned Macs, and they've got this lovely thing called the Apple Time Machine that backs up your data?
Carl:
Ah, sweet apples ... they're a lot better.
Pete:
Yeah, well this is where the debate starts. So we had an email in from Martin Dutt, who said, "Well done for mentioning the Mac in a positive light for a change. It's great to be using a stable machine that's not prone to the host of PC viruses out there, and doesn't need a Windows update every few days."
Carl:
It doesn't sound like much of a complaint to me?
Pete:
Then we saw this one up on our blog - this is from Dave, he says: "I hope that jibe about Mac and PC superiority was just a joke, because I expect more from you guys. Windows has a built-in back up utility and also a shadow copy utility, also Macs crash and break just as much as any other computer.
Carl:
Apart from my EPOC.
Pete:
Yes, your Psion EPOC machine - it's still going, is it?
Carl:
Yeah, it hasn't crashed once.
Pete:
So yeah, there you go, so apologies Dave, yes, you have been offended by our references to Macs.
Carl:
Well you're a PC man yourself, aren't you?
Pete:
Well this is what I don't get - I think generally we're pretty positive about PCs, I am a PC man, I'm not a great lover of Macs, there's certainly nothing wrong with them, they're very good machines, but you do pay for the Apple branding.
Carl:
There's not much you can say to that really, is there?
Pete:
But you have to admit that there aren't that many viruses out there for the Macs, they are all PC viruses, but then there's ten times as many PCs our there as there are Macs, so virus writers are obviously going to target PCs.
Carl: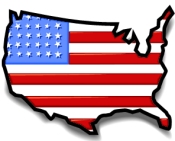 I wonder if it's different in America?
Pete:
They all speak with a different accent, for a start.
Carl:
You know why I said that though, don't you?
Pete:
I'm just trying to work out, there's got to be some kind of joke about Americans and Macs?
Carl:
No no, no - there's no joke, by default we're a PC country, and that's not politically correct, that's the computers we use, but in America they're Mac users.
Pete:
That's just not true!
Carl:
Yes it is!!
Pete:
No, it's not!!
Carl:
It is!
Pete:
What do you mean? - no, worldwide there is like ten times more PCs out there in the world than Macs.
Carl: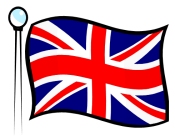 No no - Mac is an American device, PC is the British one.
Pete:
No, sorry mate, but you're wrong on that one.
Carl:
Right, that does it. You watch any American sitcom, any American film - Coyote Ugly, right? - what computer does she go out and buy? - a Mac, why? - because it's a creative machine and the Americans are more creative.
Pete:
I don't believe you just said that! - how dare you, how very dare you? It's product placement, Apple are paying to get their brand out by getting Macs there, they look sexier as well, they do look sexy, and they're not on films, it's the one to get, you don't want some crusty old PC, so they go out and buy a new shiny Mac, but the world is using PCs.
Carl:
No, it's a Mac world in America.
Pete:
You worry me sometimes!
VOTE NOW! Brits use PCs, Americans use Macs. True or False?
Listen to, or download, our 14 January 2010 update (26 mins)
Handy Links: