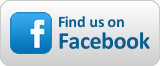 FrequencyCast UK - Show #47
The show notes to go with Show 47 of our online technology radio show.

Listen to, or download, FrequencyCast Show 47 (31 mins)
Show 47: NEWS
This show's news section covered the following stories:
Project Canvas has been given the provisional go-ahead by the BBC trust. If you're not in the loop on Canvas, it's a consortium consisting of the BBC, ITV, Channel 4, Five, BT and TalkTalk, to offer TV content and Internet content on your TV. You can think of Canvas as a cross between Freeview and the iPlayer. Canvas will be an open platform offering catch-up TV services, on-demand, Internet content and HD. Sky has been quick to voice their unhappiness at the plans for Canvas. Canvas set-top boxes could be available as early as December 2010.


iPhone at Tescos: The iPhone is now available at Tesco. The lowest tariff is £20 a month, with a 12 month contract, compared to £30 for 18 months at o2. The handset is more expensive with Tesco though. Details at tescomobile.com. The iPhone is also available on pay-as-you-go from Tesco Direct.


Kindle on iPhone: Amazon's Kindle Book reader is now available as a free app for the iPhone. Amazon Kindle on iTunes. Order eBooks from Amazon.com and read from your iPhone.


New BT Vision Box: BT Vision has released a new, black, BT Vision box. No new functionality over the old grey box, but it's a new design and reportedly 12% more energy efficient. Looks like BT has dropped the RF modulator though - less handy for sending TV to a second room. Details at get.btvision.bt.com




New-style BT Vision Box




Freeview HD Update: As we discussed in our December update, the Freeview HD service completed a "technical launch" in early December in the Granada and London areas. Still no set-top boxes on the market. The one we're all waiting for is the Humax HD-FOX T2. This is due out in the first few months of 2010 for around £170. It'll also play media from an external hard drive or USB memory stick. More on Freeview HD.


BBC iPlayer on Freesat: Those with a Humax Foxsat box can now get BBC iPlayer on their telly. The service is in beta, and you'll need an access code, currently 5483.


DAB News: Another digital radio channel's joined the national DAB commercial channel - NME Radio. The station launched just before Christmas, and champions new and alternative music. Panjab Radio and UBC Christian Radio also joined national DAB in December 2009.


Pulse Smartpen Apps: Pulse Smartpen users note that a whole bunch of new apps are available in the new Pulse Pen app store, including travel phrases, Hangman, a converter and guitar. The Pulse Pen App Store is available at www.livescribe.com/store. If you missed our review of the amazing voice and text grabbing Smartpen, catch it on Show 40.


And finally: Homing tweets coming soon. Twitter's just bought up a firm called Mixer Labs, whose technology will be used to geo-tag tweets allowing your 140 character messages to be location-tagged. Got some news? Re-tweet it to Frequencycast.

FOCUS: Backing Up Your Data
In this show, we looked at ways to keep your data safe. Why not read along with our transcript for links and pictures?
For info on the products we mentioned in this show, see our page on Backups that we've created for FileSaveAs: How to back up your data.
Here are links to the featured products:
Featured Product
We recommend you take a look at Acronis Online Backup - Simple, automated online backup with storage of up to 250GB. Take a look at www.acronis.co.uk/homecomputing

Hands-on: Olympus Tough 6010 Camera
We've been set something of a challenge - test a shockproof and waterproof camera, the Tough 6010 from Olympus. Hear our first steps in playing with this camera in this show.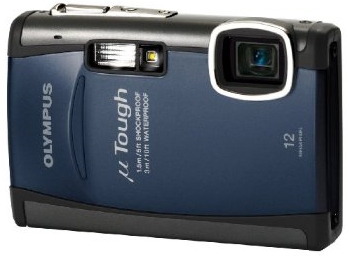 The Olympus Tough 6010 is available now from Amazon and Argos
Cast 47: Interactive
Thanks to everyone who got in touch. In this show, we respond to the following mails and calls:
Slingbox and Sky: We took a podline call via 020 8133 4567, asking for help with using Slingbox on a Sky Multiroom box, and how to make a connection via a PC. Yes, you can connect Slingbox to a Multiroom box. As for connectivity - you normally connect a Slingbox direct to your Internet router, not a PC. You can connect a Slingbox via an Ethernet cable, or if you're looking for a wireless solution, connect from Slingbox to router using a set of homeplugs.


Dave on Freesat? Peter Phillips emailed us to ask: "I'm a long time listener to the podcast and invested in a Humax Freesat PVR about six months ago. My question is, when is Dave coming to Freesat? I've e-mailed Freesat but have had no reply. Why is Dave is not broadcast by Freesat?" As far was we know, there are no immediate plans for Dave to appear on Freesat. Dave is part of Sky's "Variety" pack, which means that Dave gets a slice of sky subscription revenue, not something that could happen on Freesat. How to get Dave


Wrong region with Virgin: We also mentioned an email discussion that Pete's been having with listener Mark Taylor. His mum's on Virgin. Where she lives, she gets ITV Meridian on Freeview, but ITV London on Virgin, so can't get regional programmes on cable. We explained that this is determined by the Virgin distribution point that she's connected to. Mark spoke to a Virgin engineer who told him that he is constantly being called out to people in the Meridian region and have now been wrongly assigned to Carlton. He has advised that anybody who is in the same situation, to complain to Virgin about this, as they will only recognise it as an issue, if people complain en-mass. How to contact Virgin to complain.


Freeview and satellite PVR: We took a podline call from Davina looking for a single box that can record Freeview and satellite TV. We recommended that what Davina needs is a twin-tuner PVR that can record Freeview and the input from a satellite receiver. Just about all of the Freeview PVRs can only record Freeview, not satellite - what you're actually going to need is a DVD recorder with a built-in hard drive and Freeview. DVD HDD units can record Freeview and also allow recording of a connected satellite receiver via the SCART socket. Advice on choosing a DVR.


Sky on X-Box: One of our regulars, Steve Wilton called in asking about getting the BBC iPlayer on his Microsoft X-box. The iPlayer isn't yet available on the Xbox, even though Sky Digital's Sky Player is available. You can still get BBC iPlayer content on the Xbox though. Download shows from iPlayer using "download for media players" - This saves shows in the Windows WMV format, then view from XBox. Full details at the following link: www.pcpro.co.uk/blogs/2008/11/23/how-to-watch-the-bbc-iplayer-on-the-xbox-360/


Our forum: We had a plea from Michael Johnson - Come join him in our forum, which you'll find at Carl: Our last podline call of the show from someone you'll find talking to himself in the FrequencyCast forum... here's a plea for company... Pete: Yes gang - please go visit our forum, say hi, and ask your question to be featured on the next show. The forum is at frequencycast.co.uk/forum


Any questions for Carl & Pete? Got a comment on the world of TV and Technology?
Call 020 8133 4567 and leave a message and be heard on the show, or ask in our listeners forum.


Enjoyed the show? Add us to iTunes, sign up to get email alerts, or consider adding a nice iTunes review
Comments on this show? Please post them in our forum.

Want new shows as soon as they're released?
Get FrequencyCast shows automatically, as soon as we've finished them:
Got iTunes? Add FrequencyCast to iTunes


Otherwise, use Juice or another podcatcher to subscribe to our show feed.
Our feed address: https://feeds.feedburner.com/frequencycast