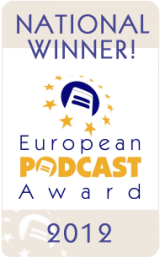 BT Sport - The Game Changer
On this page, you'll fiond information about the BT Sport channels, how to get them, and what to expect. We also have an exclusive interview with BT.
FrequencyCast Show 88 takes a look at the new BT Sport service which launched in August 2013. For this show,m we talk to Pete Oliver, who is the Commercial Director for BT to find out what BT Sport will offer, what sprots will appearon the new channels, and how to get BT Sport for free.
On this page, you'll find a longer version of the interview, plus more information about the BT Sport channels.
BT Sport - The full version of our Interview with BT's Pete Oliver
BT Sport:
Here's a summary of what to expect:
Three channels: BT Sport 1, BT Sport 2 and ESPN UK
Sports include: 38 exclusive Premier League Football matches, Exclusive Premiership Rugby, Women's Tennis, UFC and Moto GP - Plus many more
HD versions of the channels will also be available to Sky and BT Infinity customers
BT Sport Presenters include: Jake Humphrey, Owen Hargreaves, David James, Rio Ferdinand, Ian Darke, Darren Fletcher, Michael Owen, Lawrence Dallaglio, Mark Dawson, Austin Healey, Ben Kay and Claire Balding.
How to get BT Sport
Got Sky?
If you subscribe to Sky TV and get your broadband from BT, you'll get BT Sport free - you'll need to registered with BT for free access - Register for BT Sport

If you're a Sky subscriber, but don't get your broadband from BT, then BT Sport will cost £12 a month. It might be cheaper to switch your broadband to BT

Via BT TV (BT Vision or YouView)

BT Sport will be available at no extra charge for customers who get their broadband from BT. Register for BT Sport

Got a Sky dish?
If you have a Sky dish, box and subscription card, but don't subscribe to Sky, then you can get BT Sport. It's free to BT Broadband / BT Infinity customers, otherwise £12 a month - Get BT Sport
Via your computer / tablet / smartphone

A BT Sport App will be available for PC, Mac, Android and iOS devices. BT Sport via the app will be available free to BT Broadband and BT Infinity customers

At the time of writing, BT Sport will not be available on Virgin Media, Freeview, Freesat or Top-Up TV - Consider getting BT Broadband & YouView for free access to BT Sport
More information: