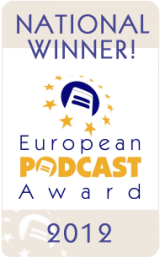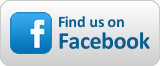 FrequencyCast UK - Show 105
The show notes to go with Show 105 of our technology radio show.
Listen to, or download, FrequencyCast Show 105 (30 mins)
Show 105 NEWS
Here's a look at the news stories covered in Show 105:
YouView Box Updates - Good news for BBC fans using a YouView box – An updated version of the BBC iPlayer interface is being rolled out, with extra categories and exclusive iPlayer content. The Red Button service has also had an update, offering postcode-specific weather forecasts. YouView is now in over 1 million connected homes with Humax at BT boxes getting the updates first, followed by TalkTalk's YouView boxes


BBC iPlayer Extended - Staying with the BBC iPlayer, the 7-day catch-up service was extended to 30 days last month – good news


BT & Netflix - Also good news for BT TV customers as it looks like Netflix will finally soon be available on BT YouView boxes, with a likely cost of £5.99 a month


Get Fit with Microsoft - Next – fitness. Microsoft has just jumped into the wearable fitness tracker market with the Microsoft Band. This wrist band includes a hear rate monitor, GPS tracker, ambient light sensor, skin temperature sensor, microphone and can measure galvanic skin response and sleep quality. Price $199 in the US, but no news on a UK price or release date as yet.



Our favourite trackers Fitbit have also announced two new wearables, with their Fitbit Surge labelled as a "fitness Super Watch".


EE + TV - Next, keen to cash in on a piece of the digital TV market, mobile phone company EE, formerly Orange and T-Mobile, is planning to launch a TV set-top box. It's expected to be free to its home broadband customers, or £9.95 a month to mobile phone subscribers


Community DAB - DAB has had a troubled history, and typically the costs of getting on-air with DAB have been too high for some radio stations. The UK regulator Ofcom has announced plans for small-scale and community radio stations to try transmitting on DAB. Ofcom will provide the equipment and allow smaller stations to try transmitting on DAB for 9 months.


How To Google - Stats in from the search giant show that us Brits tun to Google for help on all sorts of things. The top ten "how to" topics searched for in 2014 include "how to knit", "how to twerk" and "how to revise". The top question is "how to kiss" – leading to some helpful tips... So, now you know... Thanks Google


Argos & Radio Times Archives - Last month we saw the launch of two searchable time capsules: The first features the ZX81, Walkmen, Master of the Universe toys and BASF video cassettes – You can now browse Argos catalogues, the laminated book of dreams, back to 1973 (retromash.com/argos) The BBC has launched Project Genome, which lets you browse the radio times back to 1923, including show listings from the Home and the Light programmes, as well as 2LO.


And Finally - Last month, news broke that a plane was delayed for hours as a result of a passenger browsing for a free wi-fi connection and finding a network with the ID "Al Quaeda Free Terror Network", sparking a security alert. We've found a great thread showing some imaginative wi-fi network names, such as "FBI Surveillance Van", "Wifi_ArtThouRomeo", "Wi Beleive I can Fi", or my personal favourite "ItHurtsWhenIP" – Seen a better one? Get in touch
FOCUS: Social Alarm Clock 'Wakie'
Kelly andf Pete try out the new social alarm clock app that lets strangers make you up from around the world. You can also find a unique way to frighten people in other countries. Find out more at www.wakie.com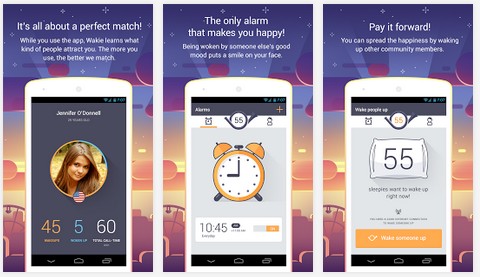 FEATURE: Getting Kids into Tech
Apart from finding out what Kelly wants to be when she grows up, we looked at a couple of ways we've been helping to get youngsters into technology:
International Space Station
We were pleased to be able to witness a group of 10 kids talking to US astronaut Reid Wiseman on the ISS. To find out more, and for the full audio, please go here: ISS Schools Contact October 2014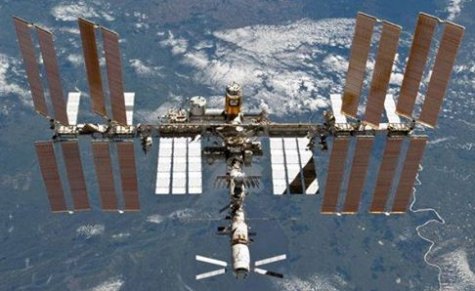 Jamboree on the Air
Another great way of getting younsters started is with the help of the scouts and the brownies. Kelly and Pete helped out with a technology weekend for the scouts in October 2014.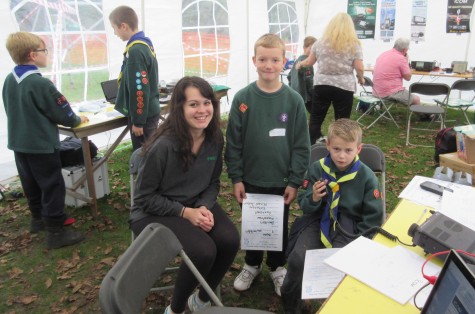 JOTA 2014 - Kelly with the scouts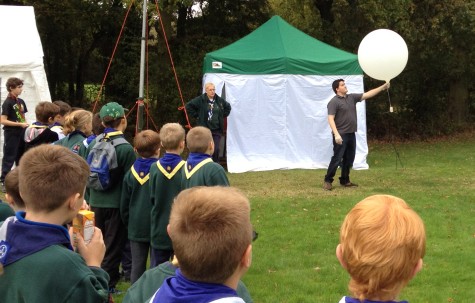 JOTA 2014 - Chris Stubbs Balloon Launch
You can find a video of the scouting weekend on YouTube (JOTA 2014 on YouTube)
To find out more about High Altitude Balloons, go to habhub.org/mt.
Into radio? check out the Realtek SDR dongle for a tenner - see our Realtek 2832 Review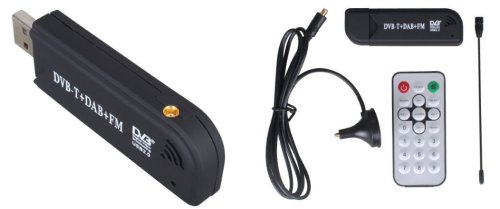 Realtek DVB-T TV RTL-SDR Radio Tuner USB Stick
DISCUSSED: Flying Drones
Pete had a go with a Phantom Vision 2+ drone - a very impressive bit of kit... hopefully something we'll feature next month...
Please Use Our Amazon Store!

When you're shopping at Amazon please use the link frequencycast.co.uk/amazon - It won't cost you a penny more, and shopping via our Amazon shop helps to pay for our running costs!
Cast 105: Interaction
Thanks to everyone who got in touch with us since the last show. In this show, we respond to the following mails and calls:
Sky & Phone Lines (Take 2):
Terry C got in touch about the requirements for a phone line when using Sky: He said:

"In the October podcast you said it was still a requirement to have a landline connected to new Skybox installations. We had a new installation a couple of months ago and even though a phone line extension was located next to the box the installer did not connect it! I have just found this to confirm the above..... 'I work for a Sky ASA dealer, as already mentioned the phone requirement for new multiroom installs was dropped on December 18th 2013 - the requirement for a single box was dropped LONG before then. The expectation is that they will eventually check via some kind of networking system, but it's not in place yet"
BBC Promos Sound (Take 2):
In last month's show, we tried to help Peter McKenzie with a Radio 3 Proms Surround Sound problem. He's come back and said:

"...despite your bests efforts I am no further forward. Must say I was very pleased with the audio on the TV Proms. All in excellent Dolby Digital 5.1 on Freeview HD. Let me know if you have any other ideas to let me listen to Radio3 surround. This year it was only on some Proms and only on live broadcasts on Radio3. Radio3 has 2 internet streams one Radio 3 HD in 320 Kbps mp3 - very good and used for all live concerts now."

If anyone listening has managed to get this working, please get in touch and we'll connect you to Peter. Next...
New-look Gadget Show:
This one's from Jim, about the changes to the Gadget Show on Channel 5.

"You were talking about the changes to the cast in the gadget show – I'm sure the new girl is a very nice lady but as a presenter, she doesn't work for me. The changes made over the years have not been for the best and when they dropped Suzie and John, I stopped watching but only started watching again when the lady from countdown came on the show and John came back too, but now, I'm beginning to go off the show again. It could just be the show has had its day and it's running out of steam and ideas now."

Any thoughts anyone? Sky tried a Gadget Show called Gadget Geeks a few years ago – canned after one series. Anyone remember that?
Weak Wi-fi:
Darren Ney, one of our regulars, asks:

"Now and again I seem to be getting a weak Wi-Fi signal in my living room and was wondering how I could improve this. My BT Home Hub is in my bedroom upstarts at the back of the house. We don't have that big a house."

The first thing to try is relocating the hub – ideally to the middle of the house. If not, get a wireless extender – they're quite cheap and not as much hassle as those pesky networking-over-mains Powerline Adapters
Remote Controlled Hot Water:
Gareth Tucker asks:

"I am looking for a smart thermostat for my conventional central heating system, but I see nest does not control the hot water. What would you recommend to control water and heating."

Two choices spring to mind:

Hive Active Heating – from British Gas. £199 with installation
Heatmiser – This replaces an existing thermostat and allows heat and water to be controlled from a smartphone
Got a comment or question? You can leave us a voicemail by calling 020 8133 4567 or sending us a message. We'd love to hear from a few more of you, so please get in touch and say "hi" - our shows are driven by your feedback - So talk to us!
Want new shows as soon as they're released?
Get FrequencyCast shows automatically, as soon as we've finished them:
Got iTunes? Add FrequencyCast to iTunes


Otherwise, use Juice or another podcatcher to subscribe to our show feed.
Our feed address: https://feeds.feedburner.com/frequencycast