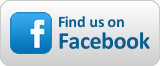 FrequencyCast UK - Show #59
The show notes to go with Show 59 of our online technology radio show.
Listen to, or download, FrequencyCast Show 59 (31 mins)
Show 59: NEWS
This show's news section covered the following stories:
Sky HD Channel Numbers: All change for Sky HD. From February 2011, Sky HD customers will see some changes to their on-screen programme guide. A new version is set to be rolled out that swaps the standard and HD channel numbers around. At the moment, Sky 1 is on channel 106 with Sky 1 HD on channel 170. This change will make it easier for Sky customers to find the HD channels.


Sky Atlantic: Staying with Sky, Sky's begun trailing their new channel, Sky Atlantic. This channel will be available in standard and high definition from February 2011 and will be used to showcase their recent 5 year deal to be the UK carriers of the entire HBO catalogue, including ER, Entourage, Mad Men, Thirtysomething and The Wire


Skype Fail: Next, news on the Skype fail. Just before Christmas, the cheap-call-over Internet service Skype fell over. Reportedly due to a bug in the Skype Windows client causing peer-to-peer problems. Affected subscribers should find themselves credited you with a week's extra subscription by way of compensation


Traffic Radio Axed: Rolling 24 hour travel news station Traffic Radio is set to cease in 2011, as a result of Government spending cuts. The service started in 2007, but has part of Highways Agency cutbacks, the service will stop broadcasting on DAB when the contract comes to an end in August 2011.


Channels news: Good news for Freesat viewers - we may be seeing CBS Action HD and CBS Drama HD later in 2011. Freeview users can expect to get the ITV 1 + 1 channel from the 11th of January 2011.


And finally: On Your Marks Get Set and Go. Remember the joy of laying your own track, pressing the plunger and flying off the track? Good old Scalextric... and now there's an app for that. You can now buy an official Scalextric app for the iPhone and iPad for just 59p. Pick a car, design a track and even play others worldwide - Scalextric iTunes Link.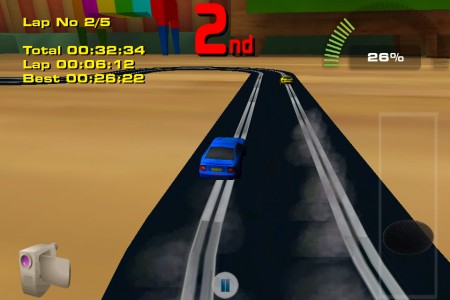 FOCUS: Look back at 2010
In this show, Pete and Carl take a look back at the TV and Tech news from 2010, as well as a glance back to what the team got up to over the last 12 months.
Why not follow along with our transcript, containing links and pictures? Show 59 Transcript Part 1 ; Show 59 Transcript Part 2 ; Show 59 Transcript Part 3 and Show 59 Transcript Part 4
Cast 59: Interactive
Thanks to everyone who got in touch. In this show, we respond to the following mails and calls:
Maps for your camera: Our first message comes from Bikecog 19: "Hi Guys. How can I copy map images and paste them into other devices, such as a camera? I know some people carry a photo of an OS map and then zoom the image to focus in on a small area. It's easier to carry a small camera than a large paper map."

That's an interesting idea. This should be fairly straightforward - Create a JPG of the map you want to take with you, at the highest resolution possible - This could be a map you've downloaded from the Net or a map you've scanned in - then copy that JPG image to your camera's memory card. If this is too tricky, use your camera's Macro mode and take a photo of the map in question.


Freeview HD Surround Sound: Next, we heard from Fred Button asking us about formats used for Freeview HD multichannel audio, and telling us that many people can't get surround sound on Freeview HD. It's a slightly messy situation - 5.1 Surround Sound is broadcast with Freeview HD, but for this to work with older surround sound systems, the audio needs to be transcoded from the HE-AAC format used by Freeview HD into the Dolby AC-3 format - Some Freeview HD hardware supports this, some doesn't, and some need an over-the-air patch to support this. By April 2011, it'll be mandatory for new Freeview HD kit to support Dolby AC-3 transcoding. More on this subject, plus a list of equipement that supports Transcoding: Gone Digital - Freeview HD Surround Sound


ITV1 + 1: Thanks to Rob Dickson for the tweet about the new ITV service on Freeview. He wants to know if "ITV 1 + 1 = ITV 2". Ta for that!


Missing Freesat channels: We had a podline call from Tony Litchfield who's having problems getting some Freesat channels - they just say "No signal". It could be that his dish is slightly out of alignment, or there's a problem with the dish's LNB. Best option is to try to manually tune into the transponder you're having a problem with - You'll find a handy list of frequencies here: Freesat Frequency List.


Absolutely Duplicated: Finally, a quicky from regular listener Matt. He's been surprised to find Absolute Radio 90s and Absolute Radio Extra on his DAB radio, both running the same programmes. He wants to know why. Absolute Radio Extra launched in August 2010 and offers around 10 hours a week of extra content, mostly football commentary. When it's on-air, it takes about half of Absolute Radio's bandwidth. Think of it like a "red button" service for DAB.
Any questions for Carl and Pete? Call 020 8133 4567 and leave a message, send us an email, or ask in our listeners forum.

Enjoyed the show? Show your support!
Use iTunes? Please Add us to iTunes, rate us, and consider adding a nice iTunes review

On Twitter or Facebook? Tweet or post about us - search "FrequencyCast"
Want new shows as soon as they're released?
Get FrequencyCast shows automatically, as soon as we've finished them:
Got iTunes? Add FrequencyCast to iTunes


Otherwise, use Juice or another podcatcher to subscribe to our show feed.
Our feed address: https://feeds.feedburner.com/frequencycast