FrequencyCast Review of 2010
2010 was an interesting year for FrequencyCast. In show 59, we looked back at the TV and tech events of 2010, and a look at what's in store for coming years. Here's our transcript of the show.
Listen to FrequencyCast Show 59 - Our look back at 2010
Look Back at 2010 - Transcript:
Carl:
So what are we going to cover in today's tantalising take then, Pete?
Pete:
Well, it's time for a little bit of a look back at the last 12 months of tech.
Carl:
Yeah, so it's been a busy 12 months for us. What exactly have we been up to?
Pete:
Let's recap what we've been doing for the last 12 months. We brought out our first iPhone and Android app.
Carl:
Ooh yeah.
Pete:
We're nowbeing broadcast on more stations than ever before.
Carl:
I knew that.
Pete:
Of course, we had a new feature added.
Carl:
Oh, the gimmicky gadget, yes, hmm. Whose idea was that?
Pete:
Yours, and it's now been abandoned.
Carl:
Thanks for that.
Pete:
We've also had a big site redesign, and the big one ...
Announcer:
"Next up is the UK. The winner for the non-profit is FrequencyCast, the UK TV and tech podcast."
Pete:
That'll be FrequencyCast winning a European podcast award, and we'd really like to thank our listeners for voting for us.
Carl:
Yep - thank you very much indeed. So, let's go back month by month, show by show, and we'll start with January, show 47.
Pete:
That was all about backing up your data, and if you remember I suggested you buy a fire safe - done that yet?
Carl:
Er ... yeah.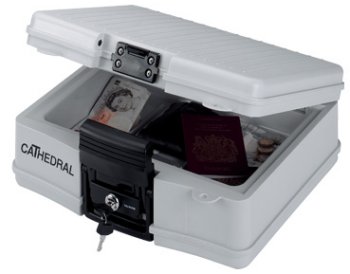 Cathedral Fire Safe - From Staples
Pete:
Good. You get yourself Acronis online back up software to automatically back up your data over the air.
Carl:
Yep.
Featured Product
We recommend you take a look at Acronis Online Backup - Simple, automated online backup with storage of up to 250GB. Take a look at www.acronis.co.uk/homecomputing

Pete:
Get yourself a back up device, you've got your Mac Store there; I've got myself a WD NAS storage box and it's very good, and all my data's safe - is yours?
Carl:
Always ... well, partially - some of it. Well, things I remember.
Pete:
Talking of things you remember, do you remember a little survey we did at the start of the year? - the argument you had that Brits use PCs and the US all use Apple Macs?
Carl:
Obviously - everyone knows that.
Pete:
Well, we had 804 votes over the course of the last year, and funnily enough they all thought you were a lunatic.
Carl:
No, they're quite mistaken. They've not checked their IP address.
Pete:
Also in January, we had the launch of Freeview HD, and also the launch of BT Infinity, their fast high speed broadband.
Carl:
Fantastic. So what happened in February? That'll be show 48.
Pete:
Well, February, the BBC announced they were going to be closing 6 Music. We also saw the launch of SeeSaw, the IPTV service.
Carl:
Is that still going?
Pete:
You don't hear much about it these days, but yeah, true.
Carl:
What else?
Pete:
Well, we covered getting more from your TV. We looked at things like Fetch TV and the Nookie box - do you remember the Nookie box?
Carl:
Oh yeah, that was good, wasn't it? That was like Playboy in a box.
Pete:
Yes, adult content over the internet connected to your telly. That has also bitten the dust, that's no longer with us. We also did a review of the iMax Mini, which is a little tiny PC, a £200 PC, very good, and we looked at the WD HD Live box, which plugs into your HD socket on your telly, and lets you watch video over USB sticks, and of course we talked about weather stations.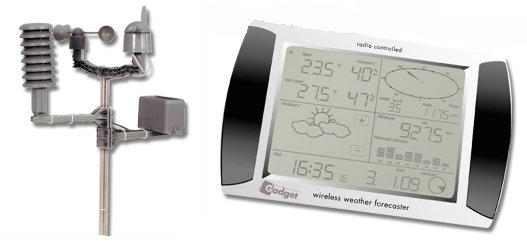 Carl:
Of course, yes. Well, we had to do something sad and lonely for you. OK next - we moved into March, where the weather didn't improve quite, and that was show 49.
Review of 2010 Transcript - Page 2
Listen to FrequencyCast Show 59 - Our look back at 2010
More information: