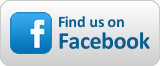 FrequencyCast UK - Show 76
The show notes to go with Show 76 of our technology radio show.
Listen to, or download, FrequencyCast Show 76 (31 mins)
Show 76 NEWS
Here's a look at the news stories covered in Show 76:
YouView - The much-delayed Internet TV service has finally made a public appearance, A trial of just 350 set-top boxes has begun. The service will miss the planned Olympics launch date, and many think it's already missed the boat. If this limited trial goes well, it might roll out to a wider audience slowly in the coming weeks.


4 Seven Launch: Staying with Catch-up TV, new channel, 4 Seven launches on the 4th of July. It'll offer catch-up TV shows from Channel 4, based on which shows are being most talked-about online. Is this a novel concept, or the waste of a channel? Let us know!


Gadget Show Live London: Missed Gadget Show Live in Birmingham? It's coming to London on the 30th of November 2012 for three days. See you there? Details: www.gadgetshowlive.net


Samsung Galaxy S III: The Samsung Galaxy S III launched at the end of May with a reported 9 million pre-orders. This gorgeous Android OS phone offers on-screen multi-tasking, eye-movement detection, a quad-core processor, a better camera than its rivals, a removable battery and a microSD card.


Apple Announcement: On the other side of the smartphone war, expect an announcement from Apple on June the 11th. Rumours are we'll be hearing about the iPhone 5, iOS 6 and Apple's replacement for Google Maps


BBC Olympics: We're getting very close to a major sporting event, and the Beeb has announced plans for how we'll be watching and listening. For anyone interested in the games, expect 24 HD video streams, Radio 5 Live Olympics Extra, desktop and smartphone apps plus extra digital TV content. There'll be no escape.


South England Switchover: Hi to our listeners in Kent, hope the switchover goes well for you this month


And finally - Whilst on a cruise, Katy McCaffrey had her iPhone pinched. The alleged thief used his new acquisition to take photos of his adventures, unaware that all of his photos were still being shared to the phone's owner on iCloud. Not so smart!
FOCUS: British Gas Smart Homes HQ
After catching up with British Gas at this year's Ideal Home Show, we were invited to take a peek behind the scenes and see what British Gas is doing to give us more control of our homes and our fuel bills. In Show 76, we feature some interviews from our day in Middlesex.
Smart Meters & Monitors
By the end of 2019, we'll all have smart electricity and gas meters - no more estimated bills, and no more visits from meter readers. Tim Jones from British Gas answers your questions on how these meters will work.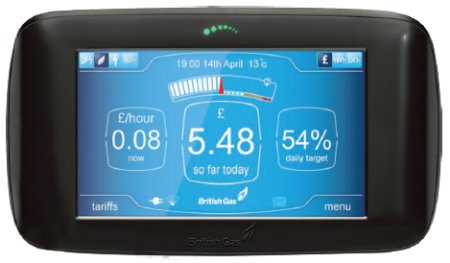 Remote Heating & Home Security
We found out more about two products from British Gas, the "Safe & Secure" home security package (pictured below), and the retro-fittable Remote Heating Control package. Both use web interfaces and smartphones to give you much greater control of your home whilst you're out and about.

Electric Vehicle Charging
Katie from British Gas filled us in on the plans for home, work and public charge points for the electric vehicles we'll soon all be driving, and took us for a spin in the Nissan Leaf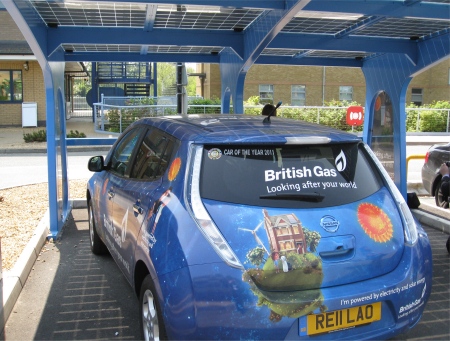 The interviews you'll hear in the show all had to be trimmed for time, but as bonus material, here are the longer versions:
BONUS: Longer version of our Smart Meters interview with Tim Jones from British Gas (8 mins)
BONUS: Longer version of our interview with Elvin Nagamootoo from British Gas (12 mins)
BONUS: Longer version of our Nissan Leaf Test Drive, with Katie Alloway from British Gas (10 mins)
Thanks to British Gas for the hospitality in May 2012. More on these products can be found on our British Gas page
Hands-on: MyTorch from Nextorch
A torch with a USB socket? Madness? Well, we thought so, until we spoke to the team at Nextorch. A programmable torch does have its uses, and the myTorch range from Nextorch are pretty clever:


BONUS: Full-length interview with Tim Sparrow, Managing Director of Nextorch (9 mins):
Free Audiobook Offer!
Fancy a free audiobook on us? FrequencyCast is pleased to be able to offer you a free book for your MP3 player, iPod, iPhone or iPad, courtesy of the good folks at Audible.co.uk
Sign up for a 30 day trial at www.audible.co.uk/frequencycast - If you decide to cancel your free trial, you still get to keep the audiobook, so there's nothing to lose - plus you'll be helping the FrequencyCast team
Cast 76: Interactive
Thanks to everyone who got in touch with us last month. In this show, we respond to the following mails and calls:
Radio Luxembourg Offline?
Peter asks: "I just wondered if you knew what has happened to the Radio Luxembourg Internet stream which seems to have disappeared recently. Plus their website is down showing 'closed for update'. It brings back such great memories of 208 on the medium wave :("

Radio Luxembourg started back in 1933, and had plans to broadcast to the UK again on DAB, or using the DRM radio system. The station was broadcasting online until a couple of months back, when it fell silent. We're not 100% sure what the future holds for Luxy - but as stated on the Digital Spy forum, the station does seem to fade in and out, with gaps... so watch this space.
Powerline and Sky Anytime?
Doogie asks: "Can you tell me if the latest BT Powerline adaptors will work when connected to Sky+HD box to enable Sky + anytime...."

As far as we know, yes. We've tested Sky Anytime+ over Powerline with no problems. Check the connection first with a laptop to make sure it's working, and remember you get best results when you plug direct to the mains, not via a surge protector or main extension block.
Freeview Down South
We had a podline call from Matt in Portsmouth having trouble with Freeview reception since the Rowridge transmitter completed the switch on the 18th of April.

We suggested that Matt tries a full rescan first. It's also worth nothing that being so close to France, some viewers in your area can get interference from Cherbourg and changing your aerial polarity can help to reduce co-channel interference. Although we think that if Matt has another set fed from the same aerial, then it probably isn't interference - it could be a loss of signal because of the way the aerial feed is split. Using a multi-output signal booster where you split can make a difference, and it's also worth checking internal wiring and connectors. More help: Freeview Interference Advice.
Geocaching Bug News
With the sun coming out, time to think about Geocaching. Hi to Holly, who recently found our trackable in Devon. She's moving it on to Weston-super-mare. A reminder that there's more on the hi-tech Geocaching hobby back in Show 67!
Message for Keith
A quick reminder to Keith in Kirby Cross that our offer of a free audio book from Audible is still available. You can get a free trial of their service and get to keep one of over 60,000 audio books. Details at audible.co.uk/frequencycast
You can leave us a voicemail by calling 020 8133 4567, or sending us a message. We'd love to hear from a few more of you, so please get in touch and say "hi" - our shows are driven by your feedback - So talk to us!
The Next Show?
For the next show, we're hoping to be able to get hands on with the
Bubblepix
, as discovered at Gadget Show Live, as well as taking a first look at the Echobox home networking solution, and the tiny $35 computer that is the
Raspberry Pi
. Anything you'd like us to cover? Let us know!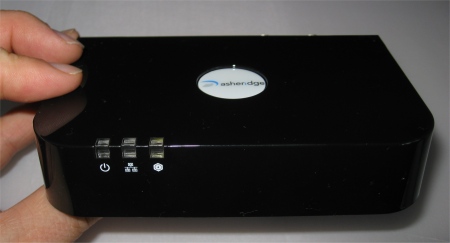 The Echobox from Asheridge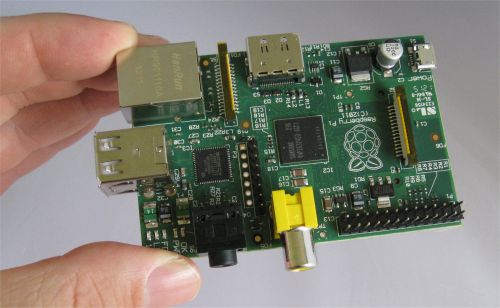 The Raspberry Pi
Want new shows as soon as they're released?
Get FrequencyCast shows automatically, as soon as we've finished them:
Got iTunes? Add FrequencyCast to iTunes


Otherwise, use Juice or another podcatcher to subscribe to our show feed.
Our feed address: https://feeds.feedburner.com/frequencycast