British Gas - Meeting The Smart Homes Team
We spent the day with the British Gas Smart Homes Team at their HQ in Staines. We took a look at their Smart Meters, Energy Monitors, remote Heating Control system, plus their home security package Safe & Secure. We also took a test drive in the Nissan Leaf, powered by electricity from British Gas.
FrequencyCast Show 76 - Featuring our day at British Gas Smart Homes HQ (31 mins)
Behind The Scenes at British Gas HQ: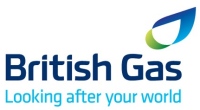 After meeting British Gas at the 2012 Ideal Home Show, we were invited to take a look around the British Gas Smart Homes HQ in Staines, Middlesex. We had a look around their R & D labs, explored some of the new technology, and took a test drive in an electric vehicle.
For Show 76, we included some short interviews with the team at British Gas. On this page, you'll find pictures and longer versions of the interviews, which had to be shortened to squeeze into show 76.
Smart Energy Meters
By the end of 2019, every home will have two smart meters, one for gas, and one for electricity. It's quite a big change, and we've spoken to two members of the Smart Homes team to find out how this will affect us all. We also discuss the British Gas Smart Energy Meter, pictured here: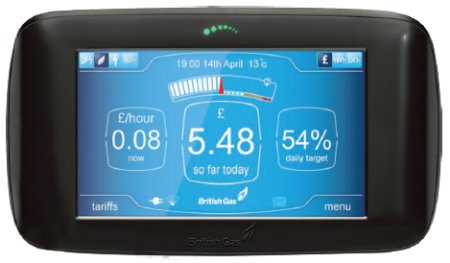 Interview: Longer version of our Smart Meters interview with Tim Jones from British Gas (8 mins)
Interview: Paul Grosvenor from British Gas at the Ideal Home Show (6 mins)
Remote Heating Control
We also spoke to British Gas about two other product ranges: Safe & Secure, the home security page, and Remote Heating Control.
Remote Heating Control is a wireless solution that can be retro-fitted to existing central heating systems. It allows to you control your home heating from both inside and outside the home. The kit includes a hub to connect to your broadband router, a thermostat, and a wireless receiver to connect to your boiler.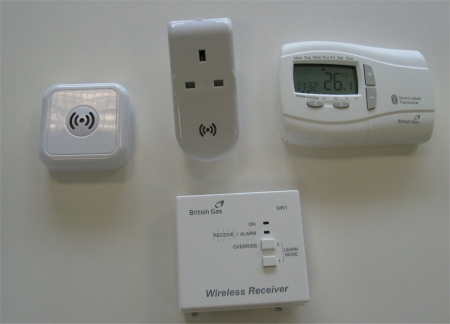 Remote Heating Control Kit
We've been asked by British Gas to try their Remote Heating Control - here's our experience of Installing Remote Heating Control
British Gas Safe & Secure
Safe and Secure is the British Gas Home Security package - motion and door sensors, plus key fobs and a mains plug combine to alert you when something unexpected happens at home. Optional smoke, Co2, gas and water sensors are also available.

Safe & Secure Kit
Remote Heating & Home Security: Our full interview with Elvin Nagamootoo from British Gas (12 mins)
Electric Vehicle Charging
British Gas is very hot on promoting charging for electric vehicles. We met Katie Alloway from British Gas Smart Homes who told us all about the plan British Gas has for home, work and public charge points, and then she took as for the quietest drive of our lives:
Play our interview (and Nissan Leaf Test Drive) with Katie Alloway from British Gas (10 mins)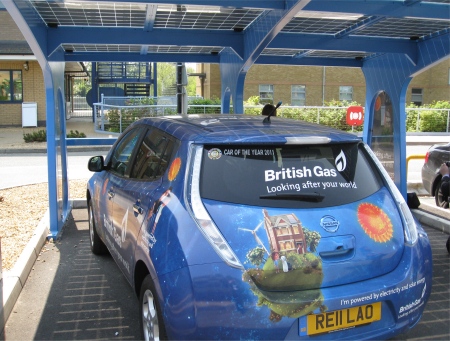 Nissan Leaf at the British Gas Solar Charging Station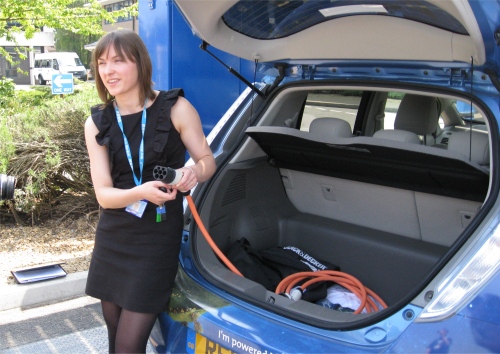 Katie, demonstrating the charging cable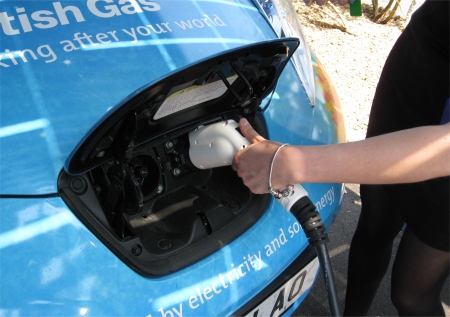 Charging the Nissan Leaf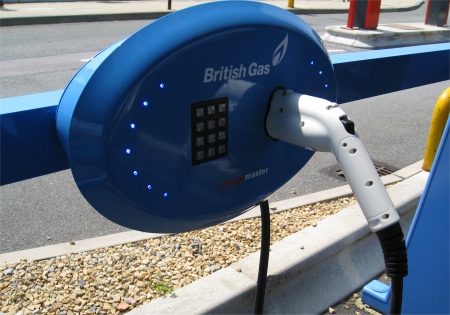 British Gas EV Charging Point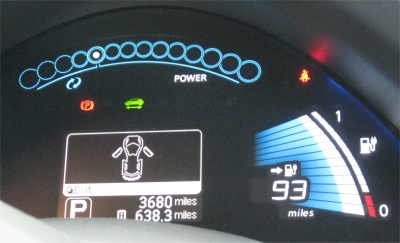 Nissan Leaf - Power Remaining Indicator
Thanks to British Gas for the hospitality. We'll be returning to the British Gas range of products for a more detailed hands-on review in the coming weeks, so please stay tuned.
Got a question or a comment? Please get in touch.
Related Links: