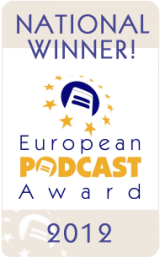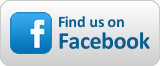 FrequencyCast UK - Show 85
The show notes to go with Show 85 of our technology radio show.
Listen to, or download, FrequencyCast Show 85 (31 mins)
Show 85 NEWS
Here's a look at the news stories covered in Show 85:
Sky nabs o2 Broadband: Sky is set to become the second largest broadband provider in a deal announced at the start of March. It's buying up o2 Broadband and BE broadband. The extra half a million accounts, will leapfrog Sky above Virgin and TalkTalk.


BT Nabs ESPN: BT has announced plans to take over the ESPN Sports channels from the end of July. This, combined with BT's acquisition of the rights for a chunk of the Premier League action this year, means BT's Sporting service is going to be one to watch in 2013. In an unrelated announcement, ESPN Classics is set to close.


BBC 2 HD: New TV channel BBC Two HD will launch on the 26th of March. This will be a simulcast of the standard BBC2 offering and will replace the BBC HD channel. The channel will offer BBC content not shown in HD before, and will be available on Freeview, Sky, Virgin, BT Vision, YouView and Freesat


iRadio from Apple? Next, rumours of a streaming radio service from Apple continue. Developers have discovered radio icons in the iOS 6.1 development kit indicating that a streaming radio service to rival Pandora and Spotify could be coming to Apple devices soon...


Disappointing Wii Mini: Following last year's launch of the Wii U, on the 24th of March, the UK will see the launch of the Wii Mini. Already available in Canada for $99, there's speculation of a UK price of £69 for a Wii console. However, note that this has been dubbed by gamers as a crippled version of a 6 year old console, as the Wii Mini has no Internet connectivity for online gaming, and no memory slot. Available to pre-order from Amazon: Wii Mini on Amazon


More snippets:



Channel 4's 4oD is now available for Android devices
The Samsung Galaxy 4 is likely to launch in April
There are rumours of a Blackberry 10 tablet by the end of the year


Photoshop Mobile: Adobe Photoshop is now available for Android OS and Apple smartphones, allowing powerful image editing on the move. Photoshop Touch costs £6.99 from the Google Play Market and the iTunes App Store.


Argos TV to end: The telly version of the laminated book of dreams is set to close. Argos TV, which launched less than two years ago, is set to disappear soon.


And finally: Good news for Office surfers. It looks like the next version of the Google Chrome browser will offer something FrequencyCast has been crying out for, for years. The browser will reportedly be able to detect whether a page contains audio, and warn you before making everyone in the office jump when playing an unexpectedly noise ad. Well done Chrome, and thanks for listening.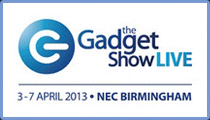 We had five pairs of tickets to give away to lucky FrequencyCast listeners. The show is at the NEC in Birmingham, and Gadget Show Live is a great place to check out cutting-edge tech, gadgets and games. Sorry - competition now closed. Well done everyone!
15% off tickets: We've also negotiated a 15% offer code. Ordering tickets online? Get 15% off with the code LOCAL8 - Details and tickets here: www.gadgetshowlive.net/
FOCUS: Local TV
Local TV is coming to the UK in the coming months, and we take a look of what you may be watching. Here are the areas scheduled to get local TV:
Belfast

Birmingham

Brighton and Hove

Bristol

Cardiff

Edinburgh

Glasgow

Grimsby

Leeds

Liverpool

London

Manchester

Newcastle

Norwich

Nottingham

Oxford

Sheffield

Southampton

For the full list, and details of the winners, go here (Ofcom: Local TV providers)
FEATURE: Amateur Radio Foundation Training
Kelly responds to a listener challenge from Chris Andrews, and attends an amateur radio training course. Check out the video!!
VIDEO: Kelly Trains to become a radio ham!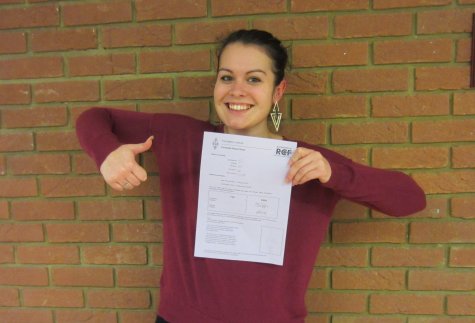 Thanks to the Thames Amateur Radio Group for helping Kelly to get her ham radio licence
DISCUSSION: 4G and Freeview Interference:
From May 2013, many people in the UK will start to get problems with interference to their Freeview reception. This is because of the new high-speed mobile broadband service, 4G
in this show, we look at the top ten common questions about 4G and Freeview Interference.


A Freeview interference filter
INTERVIEW: EchoStar PVR and Slingbox
A couple of months back, we met Mark Goodburn from Echostar about the EchoStar HDT 610R Ultra Slim Freeview+ HD Digital TV Recorder. An impressive recorder that's now available from Amazon.co.uk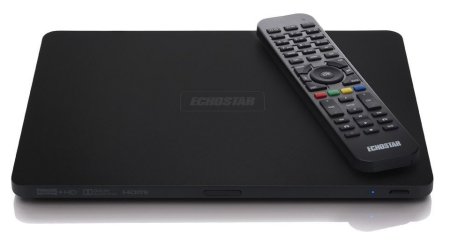 We also spoke to Mark about the Slingbox Solo and the Slingbox Pro HD - two boxes that let you access your live TV, TV recordings and even your DVD over the Internet from anywhere in the world...

Please Use Our Amazon Store!

When you're shopping at Amazon please use the link frequencycast.co.uk/amazon - It won't cost you a penny more, and shopping via our Amazon shop helps to pay for our running costs!
Cast 85: Interaction
Thanks to everyone who got in touch with us since the last show. In this show, we respond to the following mails and calls:
Please cover Blackberry OS!
This came in from Mark Hawkins:

"You could do with covering the new Blackberry OS and phones beyond reporting the launch. Why not find someone who has got one of the new phones and used it for a while and asking them about their experiences. There is more to the phone market beyond iOS and Android."

Fair point. In the last show we reported on the launch of Blackberry OS10, and of course Kelly, as a former Blackberry user, has talked about their devices in the past. Given that Blackberry devices take 4thy place in the smartphone charts, with less that 7% of the market, it's hard to know how much to talk about these devices. If you're a fan of Blackberry 10, please get in touch to tell us why.
Forget Windows - Try Linux!
Stuart Ward got in touch following last month's comments on Windows 8:

"In show 84, In your advice to a listener not happy with Windows 8, to just get use to it is not very helpful. Many UI experts have commented how difficult W8 is to use and how it is interface is inconsistent. Rather than downgrading to earlier versions of windows, many are discovering the delights of upgrading to Linux. I think you listener had a HP Pavilion, so here is an article on this machine. http://www.zdnet.com/hp-pavilion-dm1-4310e-swapping-windows-8-for-linux-7000008029/

If you like the WinXP and W7 type of interface I would recommend looking at Linux Mint, for the more adventitious the likes of Unity interface on Ubuntu, or the gnome shell interface on Fedora are worth exploring. Most Linux distributions can be installed along side any windows flavour, and can be run directly from a CD or memory stick so you can try it out before installing. You should expect an improvement in all aspects of your computer, faster, more secure, easier to install applications, and more reliable that the Microsoft variety."

Brian Ackroyd also suggested Linux:

" You were answering a listener's question in regard to not liking Windows 8. It seemed, from your answer, that there was no answer to the problem except 'get used to it'. There is a very good alternative, of course, and that is simply to upgrade to a Linux distribution - say Ubuntu 12.04 (Long Term Support - 5 years) or Mint maya LTS.

The only fly in the ointment is the obstacle now presented by Microsoft's 'Secure Boot' which they have had to introduce due to the inadequacies of Windows security. The 'Secure Boot' needs to be switched off for most Linux distributions. It should be possible to do this via the BIOS but, of course, Microsoft want to make this as difficult as possible. Now it is so important to check, when buying a new computer that it is easy to switch this menace 'Secure Boot' off with reasonable ease. If it is shown to prove difficult I hope that the European Community will introduce legislation to compel the manufacturers do to this. Whereas most people who use computers see Microsoft as an every day necessity I see them as an evil!!!"

Thanks gents!
YouView Multiroom!
Brian Hopkins asks: "Have you heard anything about YouView multiroom ?"

Well, it seems that neither BT nor TalkTalk support YouView Multiroom.... yet. However, some users have had some success using two YouView boxes on the same network. You may not get full functionality with two boxes, but it's possible for two boxes to co-exist.
Got a comment or question? You can leave us a voicemail by calling 020 8133 4567, or sending us a message. We'd love to hear from a few more of you, so please get in touch and say "hi" - our shows are driven by your feedback - So talk to us!
Want new shows as soon as they're released?
Get FrequencyCast shows automatically, as soon as we've finished them:
Got iTunes? Add FrequencyCast to iTunes


Otherwise, use Juice or another podcatcher to subscribe to our show feed.
Our feed address: https://feeds.feedburner.com/frequencycast