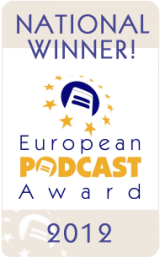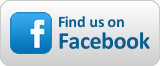 FrequencyCast UK - Show 92
The show notes to go with Show 92 of our technology radio show.
Listen to, or download, FrequencyCast Show 92 (31 mins)
Show 92 NEWS
Here's a look at the news stories covered in Show 92:
Top Up TV Dies: First up. It's the end of the line for Top Up TV. The subscription service for Freeview boxes that launched back in will cease on the 31st of October. This doesn't come as much of a surprise, given the small amount of programming on offer, and the loss of Sky Sports and ESPN earlier this year. Old Top Up boxes will continue to receive Freeview channels, but it's expected that the on-screen programme guides may cease to work. If this affects you, see our Digital TV Options page for alternatives


VuTV to fill the gap? We're hearing about a service call VuTV – which will offer subscription channels such as History, CNN, Cartoon Network and comedy central on Freeview. These will be delivered over Internet to Freeview HD boxes when it launches in the Autumn. More when we have it.


Yahoo Email Security Worries: In June, Yahoo announced that it would start recycling Yahoo IDs for accounts that have become inactive for a year. According to reports in the press, owners of recycled IDs are now receiving emails intended for the original recipient – some containing very personal information. In lots of cases, email addresses are used for website "forgotten my password" reminders, opening up some worrying security concerns. If you have an old Yahoo ID... it's worth checking it's not someone else's now!


Offline YouTube: Good news for YouTube users as from next month, it'll be possible to watch YouTube content on your mobile device "offline". Clips will be available for a short time (whatever that means) without an Internet connection, meaning you'll soon be able to load up clips for your morning commute.


BT Free Calls: If you're considering saving money and switching from Sky to BT, October's a good time to do it as BT's offering free calls for a year on their totally unlimited broadband package. This includes a £25 Sainsburys gift card and free subscription to BT Sport. Valid to the end of the month only! Latest BT Broadband and Calls offer


Slingbox 350 Launches: Slingbox has brought out a new media box. The Slingbox 350 offers HD streaming of your home TV, PVR and DVD, so you can watch anywhere around the world and control your home equipment remotely. Slingboxes have been around for a while but this new box is worth a look for if you're away from home a lot - See Slingbox 350 at Amazon. Not sure about the rather odd case design though!






1, 2, 3 Roku Media Boxes: Staying with streaming – the new Roku 3, 2 and 1 tiny media streamers are out this month. The 3 costs under £60 supports 1080p and offers 450 channels, Netflix, Now TV, Sky Sports and UK catchup services - More details at www.roku.com/uk.


And Finally... NASA is planning to send a 3D printer up to the International Space Station next year. If a vital part is needed, it will be possible for Mission Control to email them spare parts and tools that can be printed on the ISS. Full story's on the BBC site. The Star Trek Replicator is here!


FOCUS: iPhones and iOS 7 Releases
In September, the shiny new iPhone 5S and 5C were released, and the new iOS 7 operating system update appeared. In this show, Pete and Kelly discuss the changes, and what's new with Apple.
Check out this video clip to see an alternative view on the iPhone 5S and 5C...
FEATURE: Dave Gorman a.k.a. RickStivens
Pete's recommended show of the moment is "Modern Life is Good...ish", presented by Dave Gorman. A great take on marketing, the Internet and the odd world of advertising.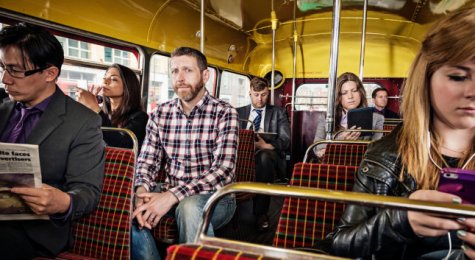 FEATURE: 2013 Solar Challenge
In 2013, Cambridge University will be in Australia with their second solar car, Resolution for this year's World Solar Challenge. We caught up with their design team, and pilot Anna. Here's Anna, pictured with the older solar car, Affinity: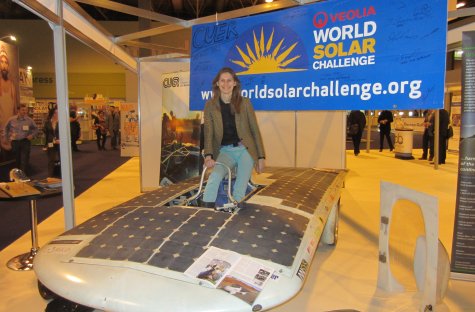 FEATURE: Gadget Show Live Xmas 2013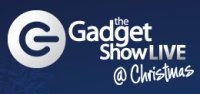 The Gadget Show is back in London on the 1st, 2nd and 3rd of November 2013.
This is a great place to go to check out the latest tech, chat to merchants, and watch the presenters from Channel 5's Gadget Show strutting their stuff.
OFFER! We're happy to bring you this special discount code... get 15% off your tickets, courtesy of FrequencyCast. To book online (with the discount, go to www.gadgetshowlive.net and use promotional code "Local5"
Want to know what it's like? Here's our video from last year's show in London:
Kelly and Pete at last year's show...
FEATURE: Gadget Show Live Xmas 2013
We also gave a shout out to MI6 - Sellers of a great range of spy gadgets, trackers and snoopers - Check out the range at www.mi6.co - Make sure you don't get the wrong address!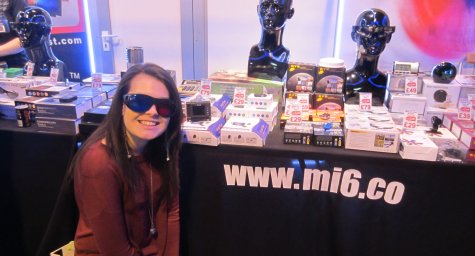 REVIEW: Hitchhikers Guide Radio Show Live
The Hitchhikers Guide to the Galaxy Live Radio Tour is travelling around the UK until the end of February. Details at www.hitchikerslive.com - Pete and Alice went along to check out the fun, and to meet one of the cast!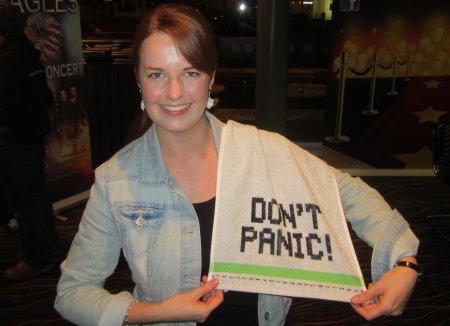 Alice, out with Pete, and not panicking!!
Listen to our Hitchhikers Guide To The Galaxy Live Report (12 mins)


We also have a YouTube version:
Please Use Our Amazon Store!

When you're shopping at Amazon please use the link frequencycast.co.uk/amazon - It won't cost you a penny more, and shopping via our Amazon shop helps to pay for our running costs!
Cast 92: Interaction
Thanks to everyone who got in touch with us since the last show. In this show, we respond to the following mails and calls:
Printer Ink Conspiracy:
Gareth McDonagh 2W0GJM got in touch the with following:

"I think you should further highlight the problem with 'built-in obsolescence' and printer ink tanks. I had a refilled one from Tesco and after a few months with little use one evening the printer all of a sudden displayed 'used or counterfeit' then 'use of non HP inks are not covered under warranty' after pressing OK a few times it went back to sleep. But this is a big problem where by ink tanks have an additional smart chip to prevent refilling and to create an electronic expiry so low users need to replace cartridges after an amount of time. In a time when environment is important to all of us it simply should not be allowed."
Raspberry Pi and Media... is it legal?
Nigel Giddings asks:

"I have been playing with a RaspberryPi. As well as running the XBMC media player, I have also been playing with NextPVR (NPVR) which provides a network-based PVR. This provides all the functions of a standard PVR but with the advantage of being able to operate and watch on any XBMC client (Pi, PC and others) I can now centrally record all my programs and they are available across my network on both my Pi connected to the front room and also on all of the Win7 Laptops in the house. The question this now raises is how long can I 'legally' keep a recording and who can watch it? I have 1.5TB of storage available for recordings (approx 1,500 hours at SD)"

From what we understand, it may be technically illegal to take and keep copies, but assuming the content is for personal use and not shared, it's highly unlikely that anyone would ever take action against you!
Back up your iTunes content!
Andreas Evans says:

"I have been an avid Foxtrot Charley podcast listener for several years and hugely enjoy the pace, humour, informed advice & insight that is Frequency Cast. I was recently made aware of a further, potential, drawback to downloading from iTunes, rather than outright purchasing of a DVD from the High Street and thought your listeners may like to be informed about this? Having had a bit of a Hard Disk clear out I had not noticed that accidental "focus" of my mouse & keyboard had shifted to my iTunes library and foolishly pressed Delete, so removing a number of files. I was pretty relaxed about this as I had, in the past when migrating to a new PC been able to re-download content previously purchased from the iTunes Store.

I later found that one film, "The Infidel" was no longer listed on the UK store and couldn't be retrieved. I found this odd and posted a question on the Apple Support Forum, a reply to which confirmed that the user needs to backup their library as movies can be removed... even for customers who have paid for them!
Cocktail Audio X10:
Arthur Vasey asks:

"Ever heard of the Cocktail Audio X10? Not many shops have them - here in the UK, I have only ever seen them in either Richer Sounds or Amazon. It's a device that lets you rip your CDs into a hard drive, and you can store them in there - you can even get it to play random tracks from all your CDs - in theory, if there are loads of people in your household, you can rip everybody's CDs into this device and shuffle them, so that you don't have to sit through a whole CD of stuff you don't like. You can also create playlists!"

Looks like a nice piece of kit, but at £370 for 500GB,it's not cheap. More here: Cocktail Audio X10 at Amazon
Accessibility Challenge:
Thanks to Matt for suggesting that we try to use a Smartphone blindfold, to get a feel for what the visually-impaired have to deal with. For our sighted listers, here's a picture of Kelly, with her blindfold, as promised.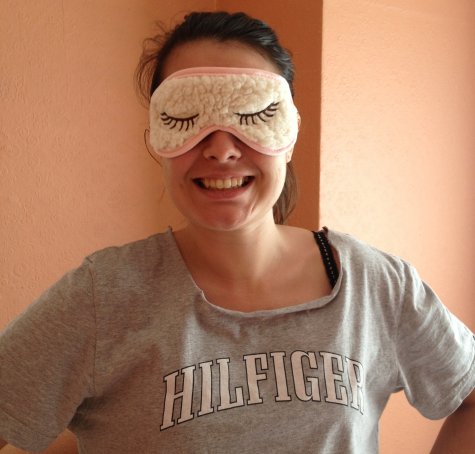 As promised, here's Kelly in her sleep mask!
Got a comment or question? You can leave us a voicemail by calling 020 8133 4567, or sending us a message. We'd love to hear from a few more of you, so please get in touch and say "hi" - our shows are driven by your feedback - So talk to us!
Want new shows as soon as they're released?
Get FrequencyCast shows automatically, as soon as we've finished them:
Got iTunes? Add FrequencyCast to iTunes


Otherwise, use Juice or another podcatcher to subscribe to our show feed.
Our feed address: https://feeds.feedburner.com/frequencycast