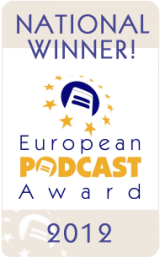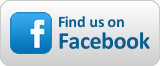 FrequencyCast UK - Show 94
The show notes to go with Show 94 of our technology radio show.
Listen to, or download, FrequencyCast Show 94 (30 mins)
Show 94 NEWS
Here's a look at the news stories covered in Show 94:
VuTV has launched: This digital TV service adds 13 channels that can be viewed on Freeview HD TVs and set-top boxes, offering channels such as Comedy Central, Lifetime, MTV, CNN, History, Cartoon Network and Nickelodeon. Price is £6.99 a month, there's no long-term contract and VuTV can be found on channel 238. Catch our interview with VuTV in our November show.


Digital Radio Switchover: Ahead of the December 16th announcement about the UK's digital radio switchover, minister Ed Vaisey has confirmed that there won't be an FM switchover "until listeners are ready", and that the UK won't be pushed into a switchover date. Phew!


New DAB Multiplex: In a bid to stimulate more demand for digital radio, it seems that Ofcom may be announcing applications for a second national DAB multiplex for the UK in 2014


Local TV Launches: The first of the UK's new 19 local TV stations started at the end of November. Estuary TV serves North Lincolnshire and East Yorkshire from studios in Grimsby, and can be found locally on Freeview channel 8.


Christmas Console Wars: Both the Playstation 4 and Microsoft's X-box One went on sale last month, but don't expect to get one this year. Both consoles sold million within 24 hours of launch. Those pre-ordering the PS4 with Amazon after the 13 of November won't see their games machine until after Christmas


FUNCube Satellite Launches: Good luck to the plucky FUNCube-1 satellite. This tiny handheld cube was launched into orbit last month, and aims to make it easy for school children to listen to and decode messages from space. FrequencyCast managed to receive these signals on the cube's second orbit, being one of the first to decode and upload the signals to the FUNcube's controllers at Bletchley Park.


4oD on Now TV: Users of Sky's £9.99 Now TV box will be pleased to discover that content from Channel 4's 4oD service is now available, joining catchup content from the BBC and Channel 5.


New phone from Old Nokia: Could the Jolla be the start of something big in the mobile phone world? It's just been released in Finland, and uses the Sailfish operating system - this was the OS being worked on by Nokia (remember them?) before they shifted to Windows. Sailfish has been revived by former employees of Nokia, to show the world what might have been.


Amazon Coins UK launch: Amazon has started rolling out a new currency to the UK. Amazon Coins has launched, offering a way to buy apps and games for the Kindle Fire. As part of the launch, Fire users have been given £4 worth of Amazon Coins to get started. Amazon's hinted that its virtual currency could soon be used to buy DVDs and books online too.


And Finally: Staying with virtual currency... Send your positive energy to James Howells this month. Tidying his desk drawer, he threw out an old laptop hard drive, unaware that he'd used this to "mine" Bitcoins, which are a new digital currency. In the early days, these 7,500 electronic coins only had a small financial value, but as the currency has gained traction, the value of his bitcoin digital wallet rose to over £4 million. James tried his local landfill site in Newport, but the words needle and haystack meant no joy. Don't forget, when you've finished listening to this show... time to back up your own hard drive, just in case!


FOCUS: Gadget Show Live Xmas 2013
On the 1st of November, Pete and Kelly hit Gadget Show Live at London's Earls Court. Here's our video review of this year's festive gadget extravaganza:
In the show, hear Pete interviewing Gadget Show presenters Pollyanna Woodward and Jason Bradbury. You can also see some of Polly in the video clip.
Radio amateurs may also want check out a longer version of our interview here: Jason Bradbury Amateur Radio Interview.
The interview featured in this show is with Ricky, from a company called Fillink. More details at www.fillink.co.uk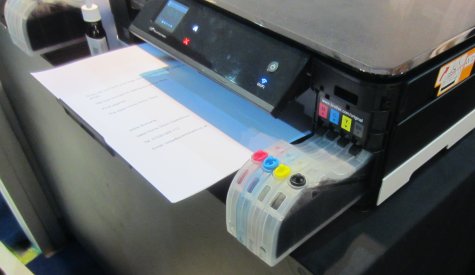 Thanks also to our friends at TouchScreenKleen, and the many other exhibitors we met. More interviews will follow in upcoming shows.

Kelly's favourite item at Gadget Show Live - Pig Plug Board from Office Chums
FIRST LOOK: BT Home Hub 5
In this show, catch our first look at BT's latest Home Hub. Expect a detailed review soon!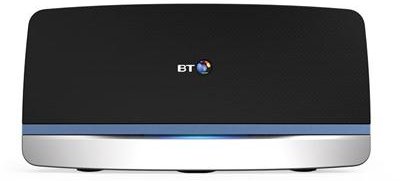 DISCUSSED: Google Social Media Helper
Tired of being social online? You may soon be able to automate the process of liking posts, adding comments and retweeting! Google has patented a helper application that can learn your style and manage your Facebook and Twitter.
For more on this, see the story on the BBC Technology Site.
FEATURE: West London Radio Rally
Pete took Kelly out for a day at Kempton Park Racecourse, but as you'll hear in the show, it wasn't what she was expecting: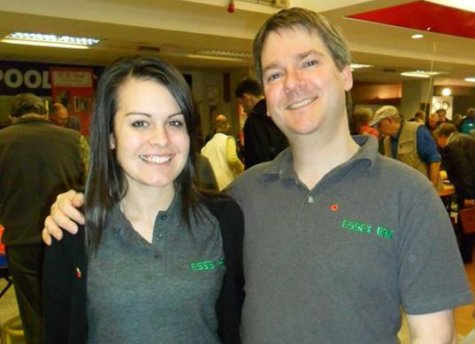 Radio amateurs may also want check out a more serious video review of this year's Kempton Radio Rally here: Jason Bradbury Amateur Radio Interview.
Please Use Our Amazon Store!

When you're shopping at Amazon please use the link frequencycast.co.uk/amazon - It won't cost you a penny more, and shopping via our Amazon shop helps to pay for our running costs!
Cast 94: Interaction
Thanks to everyone who got in touch with us since the last show. In this show, we respond to the following mails and calls:
IPTV is the future?
Ryan Appleby got in touch via Twitter about IPTV boxes:

"I seriously can see this been the future and taking over satellite TV/Freeview TV. I have scrapped Sky and Freeview now!"
Super-Slow Broadband Britain?
Following on from our piece on broadband speeds in show 93, Dave Whittleston asked:

"Another Great Show. I was particularly interested in the broadband statistics. I must be one of the few people in the 8% group that doesn't have fibre optic and it is driving me insane! We currently receive speeds of up to 1mb! BT are constantly saying super-fast fibre coming to your area soon, but that was 2 years ago. There's so much content online, like iPlayer and Netflix, that I can't access. Any idea on how I can squeeze a bit more speed out of my appalling connection?"

Tricky. If there's no fast broadband available via your phone line, and you're not in a Virgin Media coverage area, then your only real options are satellite Internet, or the mobile Internet (although in the sticks, 4G and even 3G is a problem too)

Paul Caldwell got in touch to say:

"Re. Broadband Britain: Surely 99% of the country needs to be able to get 8Mb, before 50% get 80+Mb, or whatever it is. Those in the target areas probably already enjoy a choice of 2 20+Mb suppliers and will get 4G before the rest can download a film without buffering. Big business in charge of policy again?"
:
More Macs on an HD TV
Mark Garnett got in touch to follow up on our answer last month about connecting a macbook to a TV:

"Another option for not too old Macs is to install Mavericks and make use of the AirPlay display mode; Sam would need an Apple TV. The HDMI cable goes from Apple TV to back of TV - the MacBook can then use AirPlay to show whatever on the TV."
Low usage mobiles
Mark also added the following re. mobile phones:

"Regarding low call usage on mobiles, if your smart phone is out of contract, consider Three's SIM Zero deal – this is hidden away, but is a 30 day rolling contract, and you'll need to opt for the data to get 2GB (£5 pm). This can even be used for tethering too!"

Nice deal Mark. It's no longer known as SIM Zero, but it's worth a look if you're a tablet user - 3 Mobile Broadband SIM Deal
BBC iPlayer Fullscreen Problems:
Ian Coxall asked:

"I have an issue with iPlayer and full screen. If you examine the picture you can see that there is a border to the right and bottom. Full screen is 1366 x 768, whilst the image displayed is slightly smaller. I have not been able to find anything within flashplayer that will sort this."

We recommend trying a different browser (Firefox, Chrome), or if you're using Internet Explorer, try using IE10 in "tile world"/Metro, instead of IE 10 for the desktop
Roberts i83 Radio Problems, anyone?
Alan Polkey got in touch to ask with following:

"Have any of your listeners heard any complaints about the Roberts i83 stream radios slow or not finding connection, or loading stations"

Got this radio? Please get in touch
Got a comment or question? You can leave us a voicemail by calling 020 8133 4567 or sending us a message. We'd love to hear from a few more of you, so please get in touch and say "hi" - our shows are driven by your feedback - So talk to us!
Want new shows as soon as they're released?
Get FrequencyCast shows automatically, as soon as we've finished them:
Got iTunes? Add FrequencyCast to iTunes


Otherwise, use Juice or another podcatcher to subscribe to our show feed.
Our feed address: https://feeds.feedburner.com/frequencycast