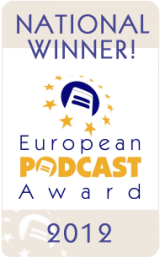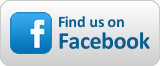 FrequencyCast UK - Show 93
The show notes to go with Show 93 of our technology radio show.
Listen to, or download, FrequencyCast Show 93 (31 mins)
Show 93 NEWS
Here's a look at the news stories covered in Show 93:
Here, Kitty Kat! First off, news of the latest version of the Android Operating System continue to leak out. Android OS 4.4, codenamed "KitKat", will apparently support a step counter and a geomagnetic rotation sensor, fuelling rumours of wearable Android tech and a Google Smartwatch. Infrared will be supported, for controlling your telly, and the OS will be optimised for low-end handsets as well as flagship phones such as the Nexus 5


BBC iPlayer Updates: Next, some interesting changes on the way for the BBC iPlayer. Plans are in hand for shows to be available for 30 days, not just 7, with some shows appearing on iPlayer before they're broadcast. There'll also be an option to buy shows to keep, and a new music service for iPlayer. Watch this space. In other Beeb news, expect a BBC One + 1 service soon too.


UK TV hits Sky Go: Next, customers of Sky, and users of Sky Go, will soon be able to get access to content from UKTV's channels including Gold, Watch, Dave and Home.


Now TV Updates: Also, good news for users of Sky's Now TV service - as Sky's Entertainment channels are now available - including Sky 1, Sky Atlantic, Sky Living, Comedy Central, Gold and Living. The Now TV steaming box is still available for under a tenner - Order Your Now TV Streaming Box


Sky Movies on BT: Good news for BT TV customers - Sky Movies are now available. The 11 channels cost an extra £16 a month


Smartpen 3 arrives The FrequencyCast all-time favourite gadget, the Livescribe Smart Pen has just had an update. The new Smartpen 3 transmits what you write via Bluetooth to your Apple device, converting handwriting into text, whilst recording what it hears, as you write. Awesome, as long as you have an iPhone or iPad. If not, take a look at the Livescribe Wifi Sky Pen to change the way you handle meetings. Link on our show notes




Cat-pee Laptop Next - Got a Dell Latitude E6430u? Following numerous complaints of a "cat pee" smell from this model of laptop. A manufacturing fault has been identified, and if your laptop smells like a litterbox, you can now return it for an odour-free replacement


New channels: News of two new TV channels - Now That's What I Call Music TV has launched, in time for the brand's 30th anniversary. It's on Sky 378 and FreeSat 512. Also, Lifetime launches this month offering shows aimed at a mainly female audience. This will be on Sky, Virgin and VuTV - but more on them, later in the show.


Get a Brick! If you're into your retro tech, check out the "latest" handset from Carphone Warehouse. "The Brick" pictured here is a fun and functional handset – with Snake built-in.... who needs Angry Birds? Details: The Brick - At Carphone Warehouse


And finally: Sky may have found a new way of advertising at you. In a prototype featured on YouTube, a small box is fitted to a train window. It releases high frequency oscillations and bone conduction – the practical upshot of this is that if you doze off with your head on the windowsill, you'll hear a special message that other passengers won't... Soon, you'll be getting ads beamed into your dreams. Sleep well...

Check out the video clip below, if you don't believe us!
FOCUS: Broadband and Mobiles in the UK
We take a look at Ofcom's annual report into the state of Britain's broadband and mobile phone infrastructure. If you're a light sleeper, the entire 104 page document is here: Ofcom 2013 Infrastructure Report.
First Look: VuTV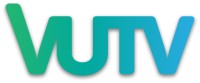 In November, a new TV service will launch on Freeview. This will offer access to channels such as History, Bio, Comedy Central, MTV, CNN and kids content from Nickelodeon, Cartoon Network and Cartoonito.
We spoke to Marie Ellis, Marketing Manager for VuTV to find out more.
See www.vutv.com to register your interest.
FEATURE: Seasonal Gadgets
For this show, we took a look at some fairly random seasonal gadgets for the 2013 silly season:
| | | |
| --- | --- | --- |
| Ostrich Pillow | Rhino Shield Screen Protector | The iKettle |
| Dice+ Electronic Dice | Zapi Toothbrush Steriliser | Fitbit Force Tracker |
At the time of recording, all of these items are listed on the Firebox.com website, except for the Fitbit Force.
FEATURE: Asda 3D Printed People
A recent trial at an Asda store showed that it may soon be possible to get 3D models of yourself at your local supermarket. Check out the following video for more...
Amateur Radio News
Pete attended the RSGB Convention in October - Check out his report: RSGB Convention 2013 Report
Please Use Our Amazon Store!

When you're shopping at Amazon please use the link frequencycast.co.uk/amazon - It won't cost you a penny more, and shopping via our Amazon shop helps to pay for our running costs!
Cast 93: Interaction
Thanks to everyone who got in touch with us since the last show. In this show, we respond to the following mails and calls:
Macbook Pro Connectivity:
Sam Johnson got in touch to ask with following:

"I have a 2012 MBP non-retina version do you know how i could connect this to my TV as there is no hdmi?"
It depends what inputs your TV has, but you're probably after a Mini-display port to component (or VGA) adapter. Chec out the following link to a handy discussion thread about the options: MacRomurs: Connecting Macbook Pro to LCD without SCART
Powerline Adapter Advice?
Mubashar asks:

"I live in two terrace houses joined together each with their own electric meter would the powerline adapters work if one which has to be connected to a wireless router (in one house) and the other is plugged in, in the other house?"

Sorry, but probably not. If the properties have different meters and consumer units, then a Powerline Adapter unlikely to work. Consider a wi-fi extender as an alternative.

Kelly's favourite item at Gadget Show Live - Pig Plug Board from Office Chums
Got a comment or question? You can leave us a voicemail by calling 020 8133 4567 or sending us a message. We'd love to hear from a few more of you, so please get in touch and say "hi" - our shows are driven by your feedback - So talk to us!
Want new shows as soon as they're released?
Get FrequencyCast shows automatically, as soon as we've finished them:
Got iTunes? Add FrequencyCast to iTunes


Otherwise, use Juice or another podcatcher to subscribe to our show feed.
Our feed address: https://feeds.feedburner.com/frequencycast