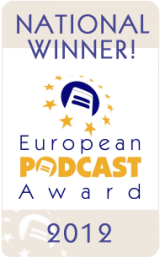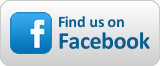 FrequencyCast UK - Show 96
The show notes to go with Show 96 of our technology radio show.
Listen to, or download, FrequencyCast Show 96 (31 mins)
Show 96 NEWS
Here's a look at the news stories covered in Show 96:
LBC goes National: The UK's first local commercial radio station, London's LBC, goes national on the 11 February. The commercial news talk station will go live on the Digital One national DAB multiplex and will change it's tagline from London's Biggest Conversation to Leading Britain's Conversation. See what they did there? LBC'ing you on the 11th of Feb!


Nintendo News: Console maker Nintendo has confirmed that it won't be porting its titles across to smartphones. With the poor sales of its Wii U console and the lack of new titles, many assumed a move to smartphones, but apparently not. It will though, be moving into the health market, and is looking to create a "non wearable way to monitor health", with an announcement expected later in the year,


Encore, from ITV: ITV's set to launch its first new channel in over seven years – ITV Encore will be a Sky subscription channel offering the best of ITV's drama series. Watch out for Encore later this year.


Freesat Updates: Freesat users note that there have been some software updates for Humax boxes to support the launch of the new Freesat iOS app – more than a TV guide, the Apple app also recommends stuff for you to watch and lets you use Freetime and Rollback. Watch out too for the new Freesat BBC News and BBC Sport apps.


Smart ads from Sky: After a six month trial, Sky TV has launched AdSmart. This service targets TV ads at you based on your location and profile for better targeted ads. A stream of relevant ads are downloaded to your Sky+ box automatically and they're inserted into live TV breaks. One of the early adopters will be Polo, so if you see an ad for their tubes of mints, you've been AdSmarted!


Smart App Tracking: If you're listening to us on a smartphone right now, be aware that according to a recent survey, one in three of your apps could be sending out your location. Many apps that include ads to make the author some money, but the ad codes include metrics to help with ad targeting. Other apps can make use of your contacts list, calendar, and the location data stored in the photos that you take. In response to whistleblower reports about GCHQ and the NSA getting data from smartphone apps, the Angry Birds website was hacked, and replaced with a Spying Birds graphic for a brief period last month.


Try TV from Blinkbox: Online content rental service Blinkbox, owned by Tesco, is running "Try TV On Us" for the month of February. Without subscription, you can watch the first episode of a range of TV shows, such as Breaking Bad, Sherlock, Lost Girl and my personal favourite, Orphan Black. 28 shows are available, and you can watch as many as you like. For more, see Try TV at Blinkbox


NASA Needs You: Millions of deep space images have been captured by NASA over the years, and they're looking for help detecting dusty debris disks, where planets may be forming. Computer algorithms aren't up to the job, so NASA's launched diskdetective.org to use crowdsourcing to sift through images.


And finally: Welcome "Forgotify"! Streaming music service Spotify has 20 million songs in it's catalogue, but 20% the tracks have never been listened to. To revive those neglected songs, Forgotify will randomly select unplayed songs for you, together with a "next" button. It'll then be removed from the "never played" list. Surely there's a reason why these 4 million songs are unloved? I'm off to upload our FrequencyCast Theme Tune...


FOCUS: Life Logging
In this show, we look at the Narrative Clip, and the Saga Life Logging application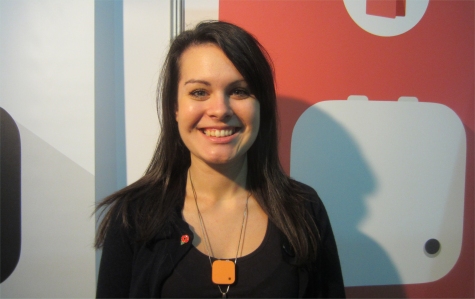 Kelly, wearing the Narrative Clip
INTERVIEW: Futurologist
In this show, we talk to Jonathan Mitchener, the man with the best job in the world. Take a listen to what this respected Futurologist has to say
FOCUS: LED Lighting
Thanks to Peter Howav for suggesting we take a look at Photonic Induction on YouTube - here's the video:
Please Use Our Amazon Store!

When you're shopping at Amazon please use the link frequencycast.co.uk/amazon - It won't cost you a penny more, and shopping via our Amazon shop helps to pay for our running costs!
Cast 96: Interaction
Thanks to everyone who got in touch with us since the last show. In this show, we respond to the following mails and calls:
BT Vision from a PC?
The first message was from David Hall:

"I have BT Vision with BTHub5. My Sony TV is in the downstairs back lounge with the Hub. I have a PC upstairs and Sony TV in the front upstairs bedroom. My PC and TV are connected by Ethernet cable and can see my photos from the PC on the TV. I have tried Powerline but they do not work with Hub5. I have applied for the app to allow me to see BT Sport etc on my PC but is there a way of transferring BT Sport and other programmes on the PC to the TV?"

There is a BT Sport app available for the PC. To get the picture onto your telly, you'll need to connect the output of your computer to the TV – If your TV has a VGA connector, then a standard computer monitor lead will allow you to connect from the PC to the telly, but this will be picture-only, so you'll need to cater for the sound separately. Otherwise, if your PC and TV have HDMI, than a single lead will do both. Otherwise, if you have an iPhone or iPad, do it all wirelessly with Apple Airplay and an Apple TV box.
Android XBMC?
The next question came in from Peter Jones:

"Have you ever tried any of the Android XBMC boxes, or even just the software? If so does it work, how does it work, and is it legal?"

XBMC is an open-source media player available for a range of platforms including Android. You can play music, videos and view photos. Several companies now make boxes running the Android OS and XBMC – and we have looked at some Android OS HDMI TV sticks in the past. Yes, they're legal and they're well worth a try for getting access to catch-up TV and loads of other services. We've even had XBMC running on a Raspberry Pi as a cheap PVR.
Powerline on a spur socket?
Bill asks the following question about home networking:

"Will Powerline work with unit 1 plugged into a ring main socket and unit 2 plugged into spur socket? Both fed from same consumer unit"

A spur is typically a socket fed from another socket on a home's ring main. Getting a network connection using Powerline in this instance should work provided the run is not too long.
Where's my BBC HD?
The final question for this show comes from Tony Stamp:

"Interesting pod casts although very (laymen) it would be nice if you added a more technical section for the few who are interested in Electronics and construction I have not as yet heard anything on field pod casting / field sound recording kit. I use various kit from a Sony PCM mini disc recorder (RH1) also the TASCAM DR100 ,the TASCAM DR60D with various mics from a wired Sennheiser Lav mic a pair of Rode NT1's Rode NT4 & NTG2 this kit is mainly used outdoors for video soundtracks documenting subjects such as Bushcraft/Survival, Wildlife, ambient astronomy meetings,Amateur Radio field days and various outdoor pastimes. So in concluding this note a More Technical Section for the Geeks among us all the best Tony 2E0TSA always portable"

We did do a review of the Olympus LS-11 voice recorder a while back – that's our recording device of choice when we're out in the field. It's always hard getting the balance with the depth that we go into on FrequencyCast – we know some want in-depth tech stuff, whilst others listen to catch up on consumer trends, and off-the-shelf products – at the end of the day though, we're driven by what our listeners ask for - I know it's a clichι, but it's you that decide what we discuss – so let us know if you'd like some more in-depth tech features
Got a comment or question? You can leave us a voicemail by calling 020 8133 4567 or sending us a message. We'd love to hear from a few more of you, so please get in touch and say "hi" - our shows are driven by your feedback - So talk to us!
Want new shows as soon as they're released?
Get FrequencyCast shows automatically, as soon as we've finished them:
Got iTunes? Add FrequencyCast to iTunes


Otherwise, use Juice or another podcatcher to subscribe to our show feed.
Our feed address: https://feeds.feedburner.com/frequencycast