London Film And Comic Con 2012 Review
Pete and Kelly from FrequencyCast headed off to the London Film And Comic Con 2012 at Olympia. Here's our report on the stars, fans, memorabilia and tech that we discovered at this top UK sci-fi convention
Listen to our review of London Film and Comic Con 2012 (23 mins)
LFCC 2012 Review:
London Film and Comic Con is an annual convention where sci-fi and comic fans can get together, meet the stars, and get their hands on desirable merchandise.
The bosses at FrequencyCast decided to send Kelly along, with a voice recorder, and a Pete, to see what goes on behind the doors of a sci-fi convention, and it was quite an eye opener. If you have a listen to our 23 minute review, it should give you a good flavour of what we discovered on Day One. here are the pictures snapped along the way...


The Queue - on the Friday night Press and Preview session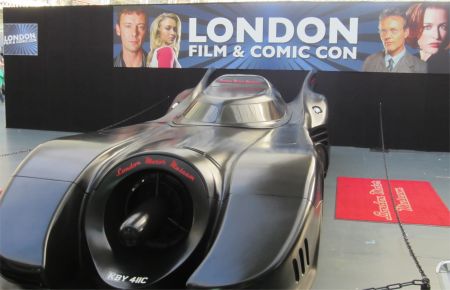 The Wheels - at the entrance to the show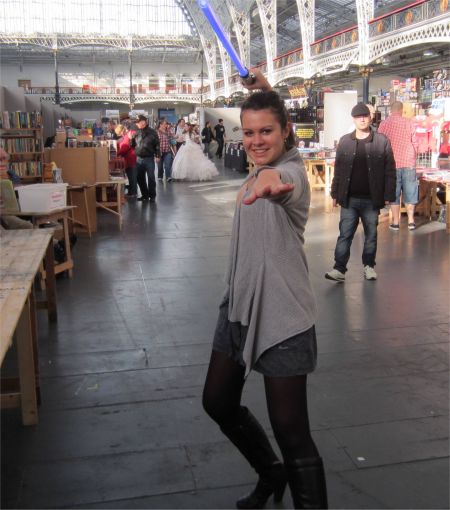 The Pose - Kelly gets 10 out of 10 for Sabreship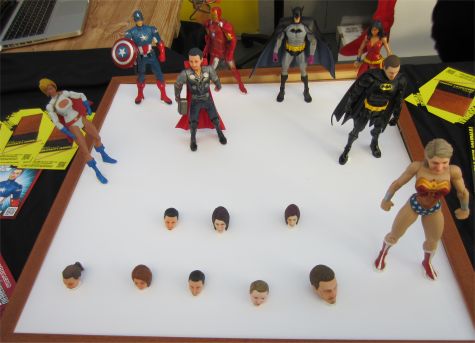 The Tech - Get your head on a superhero's body, with 3D printing technology, from Firebox

The Who - Charity Doctor, Tardis, Sonic Screwdriver and K-9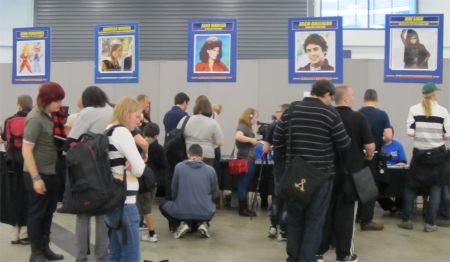 The Stars - Get your autographed photos

The Weaponry - Check out the table behind our Kelly
Dave Prowse Interview

Listen to our interview with Dave Prowse, a.k.a. Darth Vader (7 mins)
We had the opportunity to chat with Dave Prowse, of course famous for his role of Darth Vader in Star Wars. He was also The Green Cross Code Man, and had been in numerous other TV and film roles too. Have a listen to our interview, to find out Dave's take on sci-fi fandom!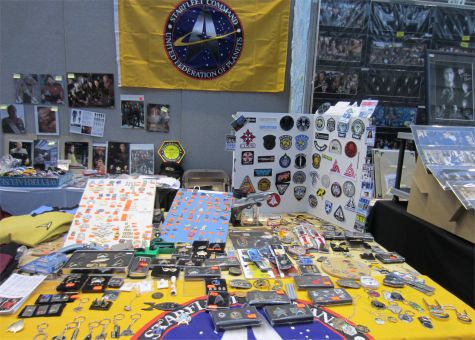 The stuff - Lots of lovely Star Trek insignia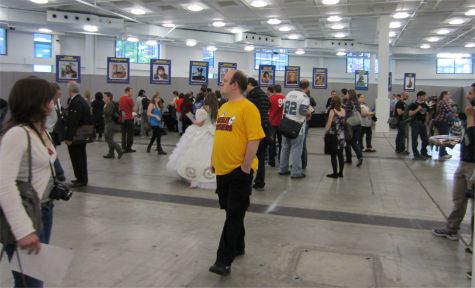 The Wesley Crusher - Gotta love some of the T-Shirts
Jane Badler Interview
Listen to our interview with V leader Diana a.k.a. Jane Badler (6 mins)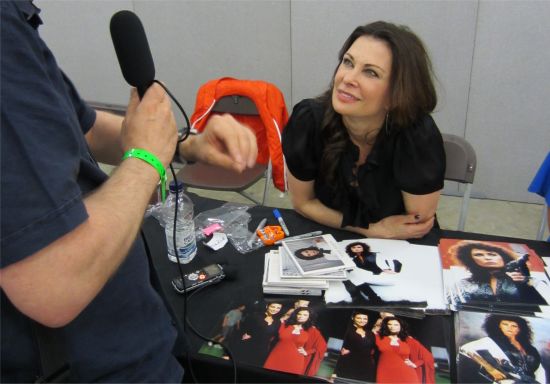 The arm of Pete from FrequencyCast, interviewing sci-fi legend Jane Badler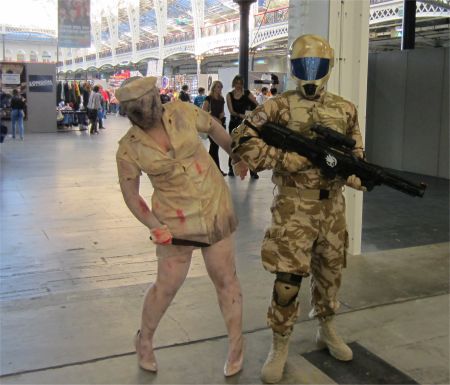 The Costumes - Some serious effort went in to looking the part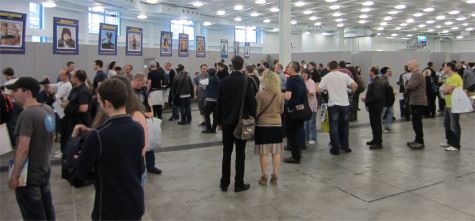 The Pit - Getting that oh-so-illusive autograph here in the signing area
Related Pages: