OnLive - Cloud Gaming Explored
OnLive launched its online gaming service in the UK in September 2011. For FrequencyCast Show 68, we got our hands on an OnLive Micro-console, and put the service through its paces. Here's our review.
Listen to our full review of the OnLive Gaming Service - (19 minutes)
What is OnLive?
OnLive is the online gaming service that launched in the UK in September 2011.
The service lets you play loads of games on a PC or Mac, or on your TV set using the OnLive gaming console.
The Service
Sign up and create a gaming account at www.onlive.co.uk
It's free to sign up
You can demo most games for free
If you like a game, you can rent or 'own it. Options include a 3-day and a 5-day rental
Sign up to the PlayPack (£6.99 a month), to pay with multiple games as much as you want over the month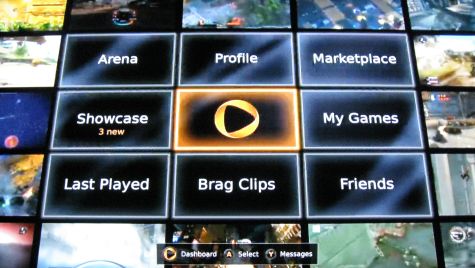 OnLive's Main Screen
Why OnLive?
All of the games are online. That means:
No software to download
No patches to install
Try a game without having to invest or go shopping
No queuing on the high street to get a new game
A great online gaming experience, with online chat and Facebook integration
OnLive Tech Spec
OnLive supports HD gaming
Internet connection: 2MB minimum connection speed - 5MB recommended
OnLive Games Console
To play on your TV set, you need to get the OnLive Micro Console: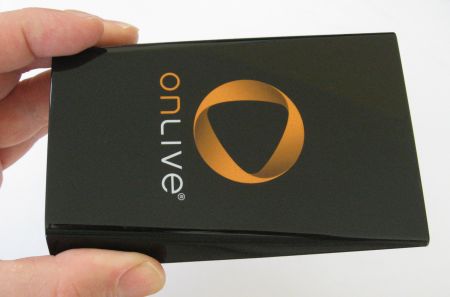 OnLive Games Console
Connects to the TV via HDMI
Connects to your router via Ethernet (the box doesn't use wi-fi)
Price - £69.99 at launch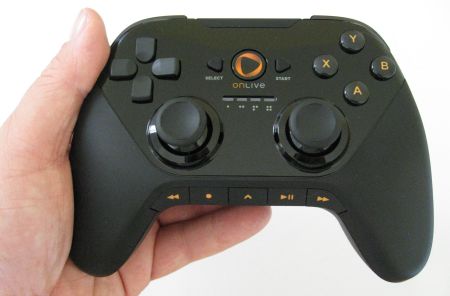 OnLive Games Controller
Extra Features
OnLive supports both solo and multiplayer gaming. Obviously, as an online service, multiplayer online gaming is well serviced, with services such as Voice Chat.
OnLive also supports integration with Facebook, so your Facebook friends can see what you're playing, as well as 12 second clips of your best bits of a game ("Brag Clips")
Another rather clever feature is that you can watch others as they play online - When we tested, we saw hundreds of other online gamers, and could see what they were all doing, using Spectator Mode
Connecting OnLive to your TV
The OnLive console connects to your TV via HDMI. Other connectors include 2 USB ports, AV connector, 3.5mm audio output, Digital audio output, Ethernet connector and a DC power socket:


OnLive game console connectors
OnLive Console - Supplied with:
Here's what you get with the OnLive micro console: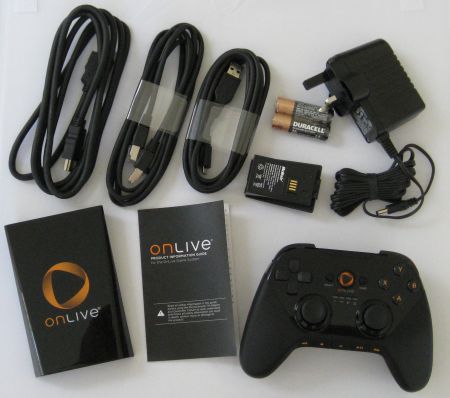 Listen to our full review of the OnLive Gaming Service - (19 minutes)
Related Content: