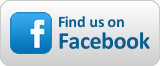 FrequencyCast UK - Show 68
The show notes to go with Show 68 of our online technology radio show.
Listen to, or download, FrequencyCast Show 68 (31 mins)
Show 68: NEWS
This show's news section covered the following stories:
More Freeview HD: Next year, we could be in line for a new HD channel. Currently there are 4 HD channels available on Freeview: BBC One HD, BBC HD, ITV1 HD and Channel 4 HD. OfCom has identified that a fifth channel is possible on the HD multiplex, and bids are being invited for a fifth HD channel. The smart money is on Channel 5, although they've said no to a Freeview HD licence in the past. The new channel could be on-air as early as April 2012.


Cheap Freeview HD: If you're looking for a Freeview HD box at a silly price... Tesco's online site are selling a decent HD box for £27. - See Freeview HD Boxes at Tesco



Technika Freeview HD Box - £27 at time of recording
eBook readers: Amazon has announced three new Kindles - Entry level Kindle is £90, then there's the Touch and Touch 3G - touchscreen, smaller, lighter and with a 2 month battery life.. Amazon's also announced that their 7" colour tablet device, the Amazon Fire. Priced at $199, it seems that the Fire won't be coming to the UK any time soon, apparently.


iPhone 5 News: The iPhone 5 announcement: Tuesday the 4th of October . See our news section for details on the latest iShiny from Apple


Digital Switchover news: Well done to Oxfordshire for a smoothish transition. We've now hit the halfway mark, with 17 million homes now fully digital. Still to go, London, the south of England, the north east of England and Northern Ireland. More on the Digital Switchover


Complaints: Get your broadband from TalkTalk and your mobile phone from 3? Congratulation, you're with the most complained about providers. Companies getting the fewest complaints were Virgin Media and o2, according to OfCom's stats for April to June.


And finally: Ever forgotten your PIN number? We've all been there. Plans to revive the first British satellite for its 40th anniversary came a cropper, when it was realised that, after 40 years, no-one could remember the code needed to get the orbiting Prospero to wake up. If only post-it notes had been around in the early 1970s, eh? For the full story, see the BBC News site.


FOCUS: OnLive Gaming Explored
Thanks to Matt Findlay for suggesting that we take a look at the new gaming service launched in September 2011, OnLive.
The services allows you to use a PC, Mac or a special micro-console to play a wide range of games that are stored on the cloud. It's an impressive service, and we were pleased to review it.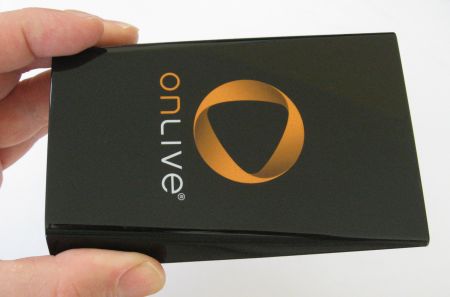 OnLive Games Console
For more, see our OnLive Explored page, or read our OnLive Review transcript
In show 68, you'll hear an edited version of our OnLive review, which we had to shorten for time. The full version of our review is available as free bonus material:
Bonus Material: Our Full OnLive Review (15 mins)
Discussed: Google+
In the show, we discussed Google+, the rival to Facebook, and that the service is now open to the world, and not just on an invitation-only basis. You can try it for yourself at plus.google.com. If you've not seen it before, here's a screenshot. Want to be our friend? Search for "Pete Carlson"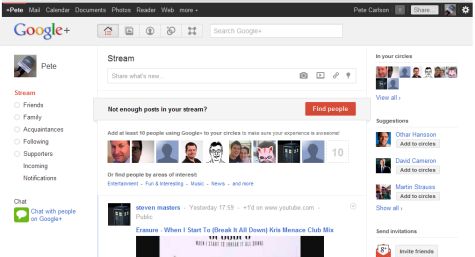 Discussed: BT Vision Facelift
An update to the BT Vision software is being rolled out. As well as a visual refresh, here's what's changed:
Menu backgrounds are no longer transparent, but are now a medium shade of grey.
The BT Vision logo has been changed for a more up-to-date look.
The on-demand menu has a new entry titled 'Box Office'.
The main menu has a new section that groups Try This, Games and Messages together.
The pre-padding and HDMI lipsync issues have been fixed
It's now easier to do bulk deletes of recordings

Discussed: Nintendo Slidepad
A new gaming docking station is due to be released shortly - The Nintendo Slidepad will allow for two-handed operation of analogue sticks. No dates or prices yet confirmed.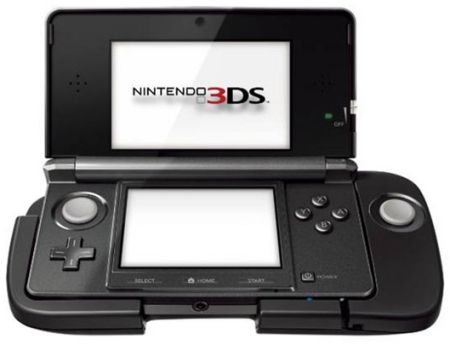 Comment: Waterstones eBook Reader
Expect to see an eBook reader from Waterstones by Spring 2012. No more details as yet, but if you're interested, we'll consider a review next year.
Comment: Alan Partridge Book
At last, Alan Partridge's real autobiography is yours to own. We found it rather odd that the Kindle version is £2.70 more expensive than the paper version. i, Partridge, the autobiography, is now available from Amazon.co.uk

iPartridge pre-order - More expensive on the Kindle than in paper
Airswimmer
The coolest remote control aircraft around. Here's the video we discussed in the show:
Cast 68: Interactive
Thanks to everyone who got in touch. In this show, we respond to the following mails and calls:
HTC Desire Signal Problems: Darren Ney asks "I have had the HTC Desire S just over a week now on 02 and at times I have noticed it gets a weak signal. My sister, who has an iPhone on o2 gets a full signal while my Desire S has only 3 bars. My old phone a Sony Ericsson phone seemed a little better for signal. Any thoughts?" Pete? Pete:

We've had a look around online, and a small number of others have reported issues with wi-fi and 3G signal drops on the Desire S, but others are reporting no problem. A few sites report an issue like the iPhone 4 death grip, so it might be that a case will solve the problem, as it does with the iPhone 4. Anyone else have anything on this? Please let us know.


How to top up Freeview: We had a podline call from Emma asking for help on how to top up Freeview with extra channels. Many new TV sets have what's known as a CI slot fitted on the side. These accept something called a CAM (Conditional Access Module), which in turn accept a subscription card.

At the time of recording, the only thing that you can use the CI and CAM for, is ESPN Sport. There are plans for CAMs to become available that will support Sky Sports 1 and 2, but they're not available yet. If you want to get ESPN, you can get a card and a CAM. For anything other than ESPN, you'll need a set-top box, such as a BT Vision box.


Freeview boxes in France: Kathy Winn asks: "Because of conflicting information I am receiving about my query, I thought I would call up my experts! The simple question is: will a PVR bought in England to work with Freeview in England work in France to pick up the French digital services? I am thinking in particular of the Humax HDR Fox T2."

Pete's done some research - It looks like a UK Freeview receiver should work in France for viewing basic SD channels. It would seem that Interactive may not work, and nor would HD, due to the MPEG4 software. There's a good chance the Programme Guide may not work either, which would not be ideal for a recorder.


Show Your Love for FrequencyCast!!
As reported in the show, get yourself a free GiffGaff SIM card for free texts and data services. We love the GiffGaff service, and ordering a SIM helps us too! Order yours here:

Any questions for Carl and Pete? Call 020 8133 4567 and leave a message, send us an email, or ask in our listeners forum.
Want new shows as soon as they're released?
Get FrequencyCast shows automatically, as soon as we've finished them:
Got iTunes? Add FrequencyCast to iTunes


Otherwise, use Juice or another podcatcher to subscribe to our show feed.
Our feed address: https://feeds.feedburner.com/frequencycast