FrequencyCast Show 65 Transcript - Part 2
In this half of Show 65, we discuss the new Nintendo Wii U, the BBC Alba controversy, Sky Go, the Blackberry Playbook, Seesaw, Argos TV, and Squirrels! Here's our transcript.
Listen to FrequencyCast Show 65 - 4G & Freeview, plus BBC Alba and SeeSaw
Show 65 - Part 2... Lots to discuss:
Here, we continue the transcript from our July 2011 show:
Carl:
Continued from: Show 65's 4G Interference Transcript
So, what else have you got to destroy my life with?
Pete:
Now some good news - you're a Wii user, aren't you, Carl?
Carl:
Yep, whenever I'm desperate for the loo.
Pete:
So Nintendo has announced an update to their very popular Wii console, and it's called Wii U. It's due out in 2012, and here's a picture, Carl - what do you think?
Carl:
It looks lovely - when are you going to get me one? I want to try this. So you've got a screen on your controller, so these are like, multi-screens, so you've got your own independent screen. This is going to make gaming a lot better. I'm imagining, Mario Karts alone, all the controls are the same. You seem to have those trigger buttons and the cursor thing and the fire buttons and everything else like that, but you do have this beautiful screen in the middle. I can't wait to play with one - are you getting one?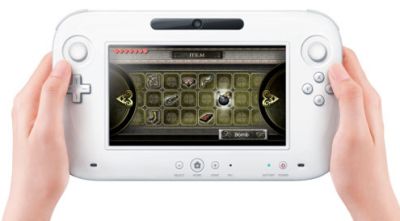 The new Nintendo Wii U Controller
Pete:
I think, when they come out, I'll be certainly looking at one. I mean, the controller looks about as big as a tablet device. It does look a bit unwieldy, but the idea of having your own screen so you can do your own thing without having to look at the TV set is pretty good. Do you want to hear the specs?
Carl:
Love to. Is that a camera lens on the top?
Pete:
Ah, well spotted, yes - it has a camera. It also has built-in rumble, a gyroscope, an accelerometer, a microphone and stereo speakers, so you could in theory start using this for video chat; and also a sensor strip and a stylus on this screen. It's a touchscreen, it's 16 x 9 ratio, and it's a 6.2" screen, so it is kind of tablet-sized, or certainly something about the size of a Samsung Galaxy tab.
Carl:
This is going to cost a lot. This is like a whole gaming console on its own.
Pete:
And the console itself, fortunately will be backward-compatible with the old Wii accessories. It now supports full HDMI (the original Wii isn't an HD unit), so it will now be fully HD, and also it will have four USB sockets and SD as well. So definitely one to watch, and that should be out sometime next year.
Carl:
Do we have a price? - and the other thing is, can that be standalone? I mean, could you take just that handset, maybe in the car with you, and play games on it independently?
Pete:
Good question - I expect it won't be. I expect it'll have to be tied to the base unit, and you can probably do some things with it. I doubt if it's got any mobile internet on it, so it probably wouldn't work beyond the house and beyond being in touch wirelessly with the main controller. And as for price - no, sadly no price as yet.
Carl:
Well, I can't wait to hear what it is. Keep me informed.
Pete:
I certainly will. I'm now going to keep you informed about a quick bit of Sky news.
Carl:
Yeah, but before you do that, can I just interject here? - I was seeing BlackBerry are advertising their own iPad device on TV at the moment, aren't they?
Pete:
Well done, yes - they're getting into the tablet market. Everyone's trying to bring out a tablet device at the moment, and BlackBerry has just brought out theirs. It's a very nice-looking device as well. I must admit, BlackBerry - still not my favourite of the platforms, but it's a nice-looking tablet device, and that ad is on every channel all the time at the moment, so yeah, possibly one to watch.

The Blackberry Playbook Tablet
Carl:
Do you know how much they're going for?
Pete:
Yeah, you're talking about the BlackBerry PlayBook, and they're going for around about £330 - £350 at the moment.
Carl:
No, I'm alright - what are we doing next?

Sky News? - there's a service called Sky Go, which will be launching on 6th July. It combines Sky Player, which is the equivalent of BBC's iPlayer, but for Sky, with their mobile TV offering, allowing existing sky users to watch live TV on their mobile devices and on their computers, as well as on smartphones and tablets, and unusually for Sky, they're offering it for free to their existing subscribers.
Carl:
I'm sorry - I can only imagine this is going to encourage hard work in the workplace, isn't it? - "On your laptop"?
Pete:
I think it's a good thing. You can sit there and watch all those episodes of Battlestar Galactica on the move. As I say, it's free to existing Sky users, which is good - certainly better than their current offering, which you have to pay for, even if you're a Sky customer. If you're not a Sky customer, you can get this full service for £15 a month. Channels on offer include Sky One, Sky Sports, Sky Atlantic, ESPN, Gold, Nickelodeon and Disney, although not all of those will be available on the mobile device, just on the PC and the Mac. So there you go - Sky Go, and apparently you'll only be allowed two devices per Sky subscription, so you can have a computer and a mobile phone, but you can't have three devices on at the same time.
Carl:
I thought you said the subscription was free?
Pete:
Free to Sky subscribers.
Carl:
Ah - so if you're an existing Sky person, but if you're not an existing Sky person, you have to pay - alright, OK, so that makes sense. So that's where the money's coming in.
Pete:
And there you go, that's called Sky Go, and it's out on 6th July.

OK, off the park we go then - it's time to be sold a see-saw, isn't it?
Pete:
Now, do you remember SeeSaw, aka Project Kangeroo?
Carl:
SeeSaw - what was that about?
Pete:
Well, here's my pun of the week. Now, this would be one of yours, but I'm going to go for this one. The future of SeeSaw is in the balance.
Carl:
It doesn't cut the mustard with me. I can't believe you thought that would be one of mine - that was terrible.
Pete:
Oh, I just thought I'd share the cheese today. Anyway, SeeSaw, if you don't know about it, and funnily enough not that many people do, it's an online TV service that lets you watch free TV from the BBC, Channel 4 and Channel 5. It launched in 2010, and currently offers around 3,500 hours of TV. However, in May, the parent company, Arqiva, decided to pull the plug. The service was actually scheduled to close on 20th June, but another company has just stepped in to express an interest in buying the service. That company is called Criterion Capital Partners, and they are the company that recently snapped up Bebo, and are currently interested in getting MySpace as well, so there may be a reprieve. As we're recording this, the service is still live, and those talks are still ongoing for this company to acquire SeeSaw, so the future of SeeSaw is in the balance - sorry.
So, I was going to ask you, what's next, but I've got a better idea. Scottish listeners - hands up if you speak Gaelic? - and hands up if you speak English? - and hands up if you speak Hindi? - er, because if you're one of those last groups, forget it - it's only Gaelic now.
Pete: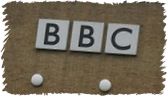 That's not quite right, but let me tell you what the story is. Now, we briefly touched on this in the news section for the last show, but on the 8th June, the Gaelic service BBC Alba launched on Freeview in the Scotland area. Originally this channel launched in 2008, and was on Sky and Virgin, but it's now available from Freeview transmitters in Scotland. However, there is a bit of a problem. There wasn't enough space on the BBC's allocation on Freeview, so in order to squeeze in this TV channel, they've had to remove ten radio channels. So, between five and midnight on weekdays, and also in the evenings at weekends, BBC Radio One, Two, Three, Four Extra, Five Live, BBC Scotland, World Service and the Asian network all vanish on Freeview to make space for BBC Alba.
Carl:
Boof! - and as if by magic, they're gone.
Pete:
And the BBC's justification for this is, you can still get those radio stations digitally on DAB. However, a lot of people in Scotland are saying they can't get DAB, and they rely on Freeview to get those radio stations. We heard from Nico (? 13.25) in our forum, and he says, "I feel highly aggrieved, and even to some extent insulted. I am absolutely furious, and consider the BBC's behaviour in this to be entirely unsatisfactory, and without any respect whatsoever to its listeners." And there are some petitions out already to try and get these services reinstated.
Carl:
Yeah, I do actually feel sorry for a lot of the Scottish people. I think it's absolutely essential to keep Gaelic alive, there's no doubt about it, but I think we should try and encourage other people to want to get involved, and not eliminate things. So I do think the BBC need to sort themselves out there, don't you?
Pete:
Couldn't agree more - petition time. Right, while everyone's typing up their petitions, look at this catalogue - does this ring any bells?
Carl:
Oh, the laminated book of dreams, just the place my heart goes to on a lonely night.
Pete: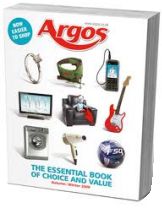 Yes, what you're lovingly holding there is an Argos catalogue, and this is news that Argos has launched a TV channel. The channel launched on the 15th of June, and is available only on Sky at the moment, on Sky 642, and yes, the entire Argos catalogue on your telly.
Carl:
You mean, they'll be saying things like: "Number 642 to collection point T-V." Do you think people will queue up in your living room for their products? - yeah, the neighbours come round, and say, "What are you waiting for?" - "Yeah, I'm getting a lamp or something - I don't know."
Pete:
So there you go - the Argos TV channel is now available on Sky. They've also brought out an iPhone app, so you can shop on your handheld device as well as watching your TV, and this seems to be as the result of Argos's recent announcement of an 8% decline in sales. So they're clearly trying to branch into the TV market and competing with the likes of Bid TV and QVC.
Carl:
Excellent - I'm looking forward to that great laminated TV of dreams.
Pete:
Just before we dive into interaction, one other thing I wanted to catch up with you on - do you remember in the last show, we talked about internet filter bubbles?
Carl:
Oh yes - the way that Big Brother's creeping into the worldwide web, you mean?
Pete:
That's the one. In the last show ...
Carl:
There's a squirrel!
Pete:
There's a squirrel - squirrel, everyone!
Carl:
Squirrel! Squirrel!
Pete:
There's a squirrel, yes, squirrel! Just for our listeners' benefit, we have a squirrel out of the window of the studio.
Carl:
Just in case you didn't know everyone, there is a squirrel.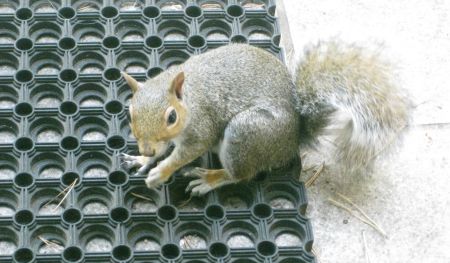 FrequencyCast Squirrel causing disruption to our Show 65 recording!!
Pete:
He's a cheeky little chap. No, in the last show, we talked about the report by Eli Pariser about this thing called the filter bubble, which means that, if you're using Google in two different places, you'll get different sets of search results. Well, Google has come back and responded to that TED report.
Carl:
They're getting anxious and angry, are they?
Pete:
Ah no, there's quite a measured response, actually. It's a guy called Matt Cutts, who's one of the most chatty people over there at Google, and he says, "If someone prefers to search Google without personalisation, all they have to do is add &pws=0 to the end of their search string.
Carl:
Oh, I already knew it - it was right in the back of my mind. I knew there was something I was going to do.
Pete:
Or alternatively, if using the Google Chrome browser, you can switch to the Incognito mode, and therefore your personalisation won't take effect. He also talks about personalisation having less of an impact than localisation, so the country that you're in and the IP address that you're on can also determine your search results. He says at the end here, "I saw Eli's talk at TED, and was sceptical, although I did enjoy the example of Facebook starting to return only results from his liberal friends." So he seems to be saying here - yeah, well, Google doesn't do this personalisation, and you can turn it off, pointing the finger at Facebook.
Carl:
Oooh!
Continues: Home Technology Event Transcript
Listen to FrequencyCast Show 65 - 4G & Freeview, plus BBC Alba and SeeSaw
Handy links: