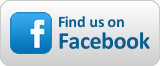 FrequencyCast UK - Show 65
The show notes to go with Show 65 of our online technology radio show.
Listen to, or download, FrequencyCast Show 65 (31 mins)
Show 65: NEWS
This show's news section covered the following stories:
Digital Switchover: Congratulations to our listeners in Scotland. From the 22nd of June 2011, you're now fully digital, now that the Black Hill analogue service has been switched off. More: Digital Switchover


Mobile Phone Roaming: If you're travelling to Europe, it's just got cheaper to use your mobile. From the 1st of July 2011, charges for roaming to EU member states have dropped. Phone calls will be capped at 32p a minute, receiving a call will cost 10p whilst roaming, texts will cost no more than 10p to send, and data will drop too, to a maximum of around £1 a megabyte. Roaming charges are now around 75% lower than they were six years ago.


BBC iPlayer on Vision: The full iPlayer experience is now on BT Vision channel 990. BT is now the only service to offer BBC, ITV, Channel 4 and Channel 5's catch-up services. BT Vision Review


Stop the Broadband Con... is stopped: Virgin Media launched a campaign to get its rivals to be more up-front about Broadband line speeds. Sky's complained that the campaign was "grossly misleading" and the Advertising Standards Authority has upheld the complaint. Sky were upset about Virgin's "Learn from Aladdin... Don't get conned this Christmas", which could be seen as a dig at Sky's Fairytale campaign.


Really, Freeview? TV channel Really!, which is aimed mainly at the ladies, is set to come to Freeview on the 2nd of August, replacing the +1 service Dave Ja Vu


Adopt a radio station: A community radio station in Lancashire has found a novel way of raising funds. It's offering a six month sponsorship of its output on eBay. If you're interested, the Buy It Now price is £6,600! More details and eBay Link: Sponsor Chorley FM.


And Finally. We'd like to bid a fond farewell to the Space Shuttle. On July the 8th, the Space Shuttle Atlantis is set to take off on the final missing. After 135 missions, that's the end of the program, and the fleet will become museum exhibits


FOCUS: 4G and Freeview Interference
From 2013, three quarters of a million Freeview homes could hit problems, when the new 4G mobile phone networks start their roll-out.
New 4G base stations will be using some of the bandwidth freed up by the Digital Switchover, when the space is sold off by the Government.
4G signals received and boosted through home TV aerials will upset the delicate receivers in some Freeview TV sets and boxes, causing a loss of service.
For more on this story, and to add your comments for the next show, see our Threat to Freeview from 4G news story.


An inline RF filter - These may be needed to reduce interference to your Freeview reception from 2013
Transcript available: Transcript of Carl and Pete's discussion of 4G Interference
Nintendo Wii U
Nintendo has announced its new console. It should be out in 2012, and there's no information on pricing.
The new controller incorporates a 6.2-inch, 16:9 touch screen. It has a Built-in accelerometer, gyroscope, rumble, camera, a microphone, stereo speakers, a sensor strip and a stylus. The Wii U supports full HDMI and has 4 USB ports and support for SD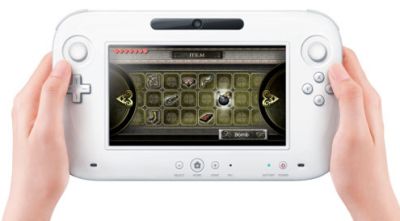 Sky Go To Launch

This new service launches on July the 6th, bringing together the Sky Player and Sky Mobile TV. Sky Go will be free to existing Sky subscribers, otherwise £15 a month.
Channels on offer include Sky One, Sky Sports, Sky Atlantic, ESPN, G.O.L.D, Nickelodeon and Disney.
SeeSaw To 'Change'

SeeSaw, the online TV service that lets you watch free TV shows from the BBC, Channel 4 and 5, is set to close, or be taken over.
Seesaw was scheduled to close on the 20th June 2011, but at the time of recording, the US investment firm Criterion Capital Partners is apparently in talks to acquire the service. Criterion Capital Partners recently acquired social networking site Bebo and is rumoured to be thinking about bidding for MySpace.
Seesaw's site: www.seesaw.com
BBC Alba / Freeview Radio in Scotland
As we reported last show, Gaelic-language TV service BBC Alba launched on Freeview in June 2011.
As there's not enough space on the BBC's Freeview allocation, radio stations including BBC Radio 1, 2, 3, 4, 4 Extra and 5 Live Sports Extra, BBC Radio Scotland, World Service and the Asian Network are removed in the evenings. Understandably, this has caused some upset, as we discuss in the show.
More on this story: Freeview in Scotland Gains BBC Alba but loses BBC Radio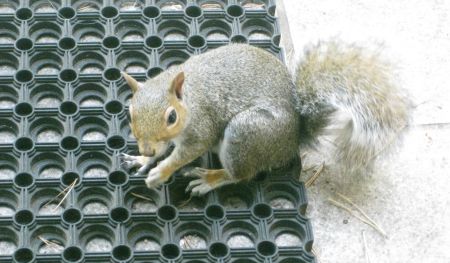 FrequencyCast Squirrel outside our recording studio - causing disruption to Show 65. Cheeky Chappie!!
Google on the Bubble
In Show 64, we talked about Filter bubbles, and how Google and Facebook alter what we see.
Google's responded - if you're interested in the comments from Matt Cutts, here's his comments, and some instructions on how to de-bubble Google: Google and the Bubble
Home Technology Show
FrequencyCast was at this year's Home Technology Event at London's Excel. Expect more coverage of this soon. Keep an eye on our News Section
Cast 65: Interactive
Thanks to everyone who got in touch. In this show, we respond to the following mails and calls:
Recording from Freesat: The first question this month came from Keith Gardner. He asks "Can I use my DVD recorder via my Freesat box for recording digital programmes?" That'll be a "yes" - connect from the Freesat box to the DVD using a SCART lead


Internet Cameras: Next, we heard from Sue Gordon about Internet cameras: "What I would like are discreet small cameras I can place around my home in communal areas to check for when I am out. Can you recommend any? The cameras I have seen all seem big and clumsy. Are there not small ones?" Yes, it's true that most stand-alone IP cameras are chunky - this is because they are packed with some clever stuff. You might want to consider the Myhome 247 solution that we covered in Show 39. More on our Myhome 247 Review




Myhome 247 Home security system with base unit, camera and sensors



Freesat HD Problems: Thanks to Dave Taylor for this message about Freesat HD: "Just to let you know that this week BBC One HD and BBC HD on Freesat changed transmission type from S1 to S2. My Humax PVR is OK but my Panasonic TV has no signal on those channels (although CH4 HD is ok and that uses S2). I had to do a Freesat setup where it erases all channels and re-scans. Not seen anything about this on the Freesat website, maybe it's up to you to spread the word." Consider it spread Dave, and thanks for the tip!


Mobile Internet dongles: We had a podline call from Moyra about wireless dongles for her netbook when she's out and about. We covered Mobile Broadband back in Show 38 (Check out our Mobile Internet Feature), so pop back and have a listen.

As for what's best, as we reported in the last show, o2 comes out as the fastest of the providers, and they've got a good deal on PAYG dongles at the moment. o2 Mobile Broadband Offers


Any questions for Carl and Pete? Call 020 8133 4567 and leave a message, send us an email, or ask in our listeners forum.
Want new shows as soon as they're released?
Get FrequencyCast shows automatically, as soon as we've finished them:
Got iTunes? Add FrequencyCast to iTunes


Otherwise, use Juice or another podcatcher to subscribe to our show feed.
Our feed address: https://feeds.feedburner.com/frequencycast