Toy Fair 2013 - FrequencyCast Special Report
We take a trip to the London Toy Fair 2013 at Olympia to take a look at some exciting new technology designed for the little, and not-so-little folk in your lives. Here's our Special Report:
Toys and Tech in London:
Something of a first for us - rather than trekking to a consumer tech show, or a sci-fi convention, we took our first trip to the popular trade show, The Toy Fair, at the Grand Hall in London's Olympia.
We're proud to present our special report from the 2013 show, in both audio and video formats!
FrequencyCast - London Toy Fair 2013 Special Report (12 mins)
Check out our video version on YouTube:
Toy Fair 2013 Interviews:
We caught up with a number of retailers exhibiting their latest technology at the show, and our four favourite interviews featured in our audio and video update...
| | |
| --- | --- |
| Apptoyz: We spoke to Pip from Apptoyz about their range of smartphone accessories designed to make game-playing more fun, including a live demo of an augmented reality space shoot-em-up | Transcript: Apptoyz interview |
| Logicom: We chatted to Tony Limrick about the new robo-craze that is the Tosy DiscoRobo. She listens to your music, bops around, and her facial expressions change based on what she's listening to | Transcript: Tosy DiscoRobo |
| vtech: Makes of a huge range of fun and educational toys for all age ranges. We looked at the iDiscover App activity table, the Kidizoom Twist Plus camera, the Innotab 2 baby tablet, and the Switch & Go T-Rex Dino | Transcript: vtech interview |
| RoboFish: Expected to be a big hit on the UK's Xmas 2013 Christmas list, the robotic fish, with the annoyingly catchy jingle! | Transcript: Robofish interview |
Photos from London Toy Fair 2013: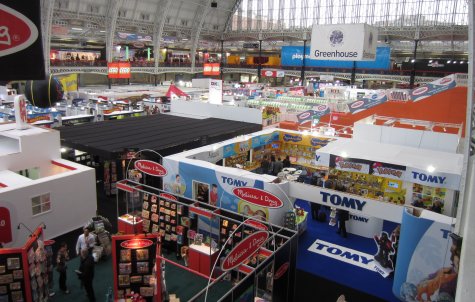 London Toy Fair 2013 from the gallery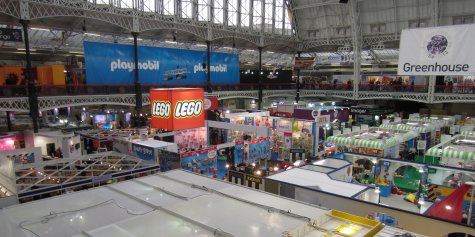 Toy Fair 2013 dominated by Lego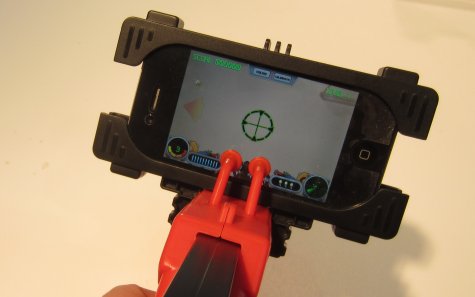 Virtual reality shooter accessory from Apptoyz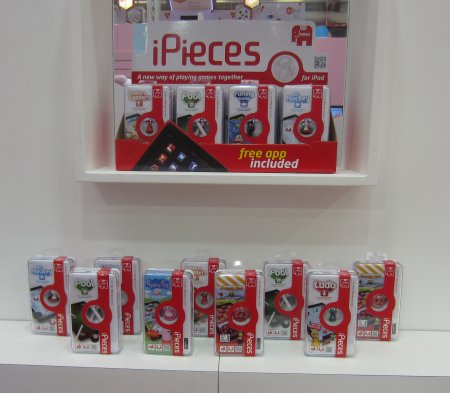 The latest range of iPieces iPad games from Jumbo

No idea... is it me, or this this just a little scary?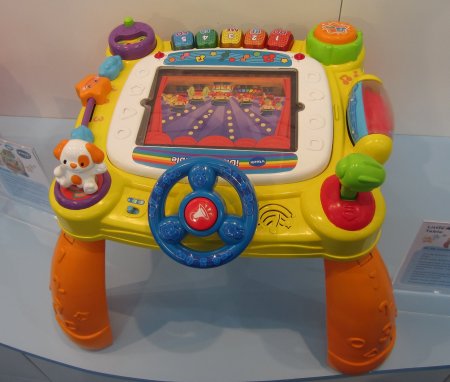 iDiscover App activity table from toy gurus VtechPic 1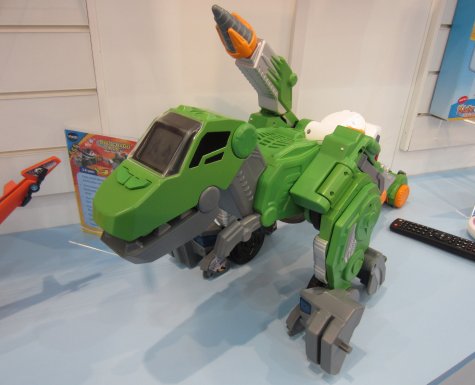 The missile-firing, growling Mega T-Rex, also from Vtech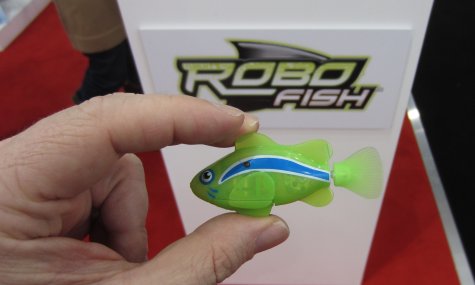 The big craze for 2013, the Robo Fish - Babelfish, anyone?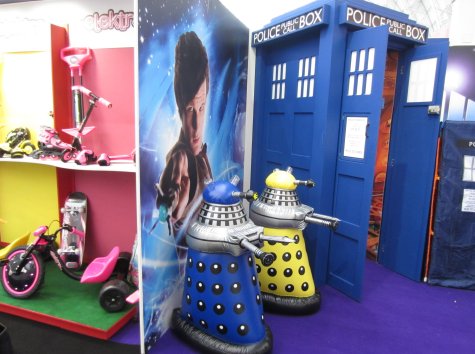 Some sci-fi stuff lurking in a quiet corner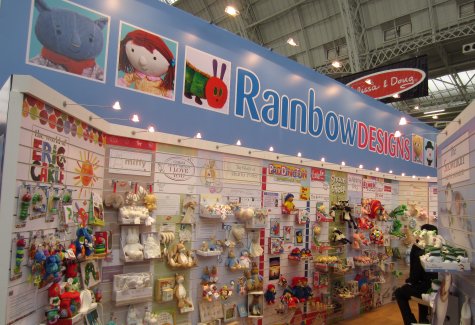 Rainbow designs, showing some good old non-tech toys... who needs gadgets?