What is a Wappuccino?
Tired of that frothy Italian coffee made with espresso, milk and froth that you get on your nose? And those chocolate sprinkles? Try a wappuccino.
Wappuccino?
Wappuccino is a drink invented by the FrequencyCast podcast team. It's a coffee-based drink that can only be consumed whilst listening to the UK podcast, FrequencyCast.
Try it for yourself - make a nice cup of coffee, sit down, and listen to the latest FrequencyCast show.
There you are - the perfect wappuccino!
Here's one we made earlier...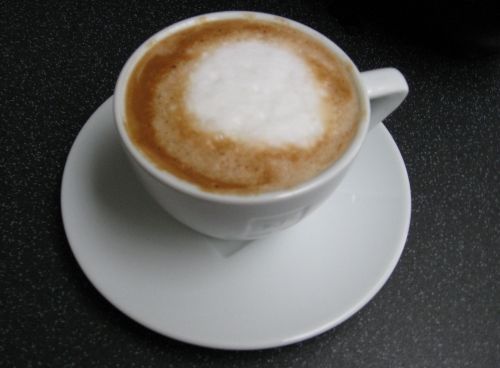 This Wappuccino was made using an Amodo Mio coffee maker
More information: