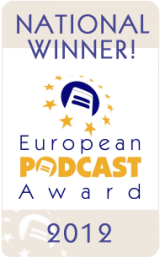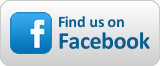 FrequencyCast UK - Show 111
The show notes to go with Show 111 of our technology radio show.
Listen to, or download, FrequencyCast Show 111 (31 mins)
Show 111 NEWS
Here's a look at the news stories covered in Show 111:
Apple Watch Issues: A new Apple product, a new problem. An issues been uncovered with the new Apple Watch – it's a problem for people with tattooed wrists. It seems that patterns and ink can block light to the heart rate sensor, causing problems with fitness tracking and wrist detection. Can we expect Apple Genius Bars to start offering tattoo removal?


Bye to Grooveshark: Music streaming service Grooveshark, has bitten the dust. They launched back in 2008, but after serval long-running copyright lawsuits with record companies, they closed on the 20th of April. The statement on their website says: "We made very serious mistakes - We failed to secure licences from rights holders for the vast amount of music on the service. That was wrong. We apologise."


Vinyl Alive & Well - Analogue music is alive, well and charting. Over 1.2 million vinyl singles and albums were sold in 2014, and there's now an official UK vinyl top 40 available.


Real-time video: Meerkat or Periscope? If you're not familiar with these two apps, they're vying to be the next big thing in social media. The services allow live video streaming over Twitter, which is taking off very quickly. Periscope (from Twitter) is available for iOS, and Meerkat has just been launched on Android. Any of our Twitter followers using live video? Send us a clip to @frequencycast


Can you read a map? How are you with grid references, OS maps and a compass? The Royal Institute of Navigation has expressed concern that we've all been sedated by software and can't tell our longs from our lats. With one in 8 people on the planet owning a sat nav or smartphone, the RIN wants that although technology's great – it must not replace thinking. How to read a map


Googling in exams: On the same subject, the head of a UK exam board recently stated that it's inevitable that the use of search engines such as Google, will be allowed in school exams – reflecting how kids do their homework, and what we do in our working lives. Any thoughts, let us know.


And finally - We found this story on The Register. A BBC documentary aired in April looking at UK railway stations inadvertently included a shot of something it shouldn't – login details to an IT system stuck to a monitor screen. (Source: The Register). It's not the first time this has happened - See embarrassing TV password gaffes


FOCUS: Show 111
Gadget Show Live 2015
Photos from Gadget Show Live, plus links and transcripts, coming soon...
Products featured from Gadget Show Live include: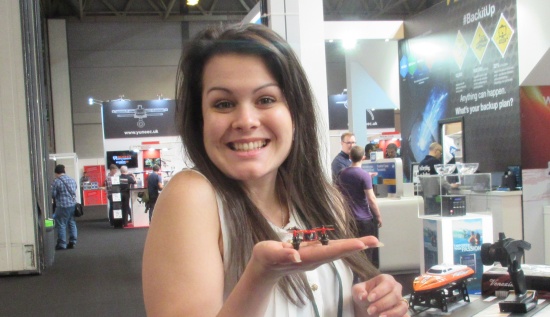 Kelly, hands-on with a tiny drone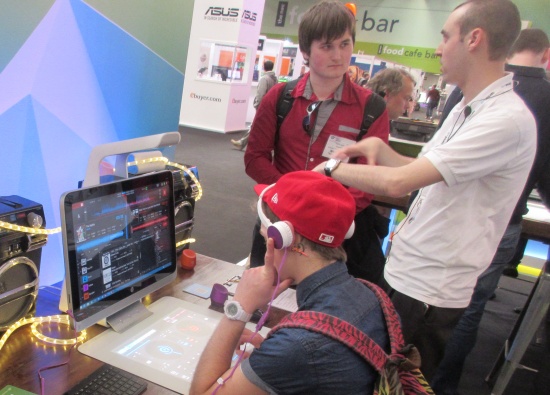 Getting creative with HP Sprout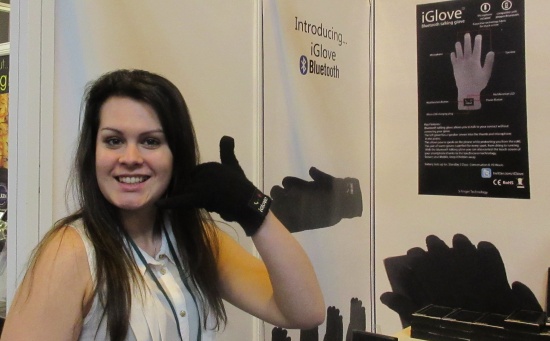 Kelly phones home with a smart glove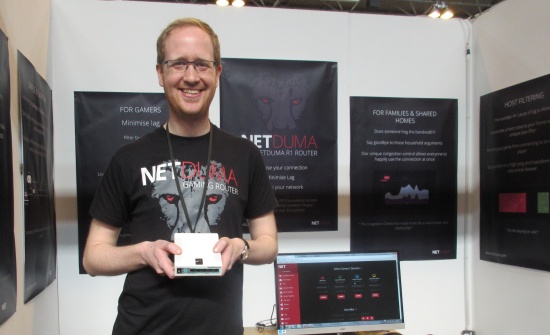 Luke from NetDuma with his very smart router
Please Use Our Amazon Store!

When you're shopping at Amazon please use the link frequencycast.co.uk/amazon - It won't cost you a penny more, and shopping via our Amazon shop helps to pay for our running costs!
Cast 111: Interaction
Thanks to everyone who got in touch with us since the last show. In this show, we respond to the following mails and calls:
Deleted voice recorder files:
From Grainne Kearney:

"At work I connected a colleague's Olympus VN-8500PC to burn an audio clip but accidentally deleted other files not realising I was deleting them from the digital recorder. I'm in a total panic as these files are very important. Is there any way up recover them?"

The good news is, recovering files from voice recorders like this one is normally quite straightforward – Assuming the recorder in question appears as a drive when plugged into a PC - one of the many software packages that recovers accidentally deleted files from an SD card or USB stick will do the trick. My personal favourite is Recuva, which I've used to recover deleted photos from cameras and memory sticks
New job for Pete and Kelly?
Thanks to Scott Simpson: "I understand that Top Gear is looking for new presenters. Can I recommend Kelly and Pete?"
BBC Internet Radio Changes:
Following a peice on Internet radio in Show 110, David got in touch:

"With regards to "BBC Internet Radio Changes" show 110, I have two internet radios the Logik IR100 & Roberts Stream 202 both of them do not work with the new ACC codec the BBC are using, I understand the only internet radios that do work are some Pure radios, do you know of any others that are working with the new AAC codec?"

We've had a look around online, and it seems there are quite a few people still not able to enjoy BBC radio on the Internet Radio devices. I use both a Pure Evoke and a Logitec Squeezebox and they seem to be able to cope with BBC Radio, but not everyon's so lucky. Let's mobilse of some our listeners - if you have an Internet radio, try tying to a BBC stream, and drop us an email with your radio's make and model.
Smart Energy Meters:
And finally for this show, Darren Ney got in touch as he's due to get a smart energy meter installed by his supplier. He asks: I have heard of them but don't know enough about how they work and how they can save you money."

We looked at these way back in show 76 and in this month's show, we included a short extract of our interview with British Gas - For the longer interviews, and more info, see British Gas Smart Meter Interview
Got a comment or question? You can leave us a voicemail by calling 020 8133 4567 or sending us a message. We'd love to hear from a few more of you, so please get in touch and say "hi" - our shows are driven by your feedback - So talk to us!
Want new shows as soon as they're released?
Get FrequencyCast shows automatically, as soon as we've finished them:
Got iTunes? Add FrequencyCast to iTunes


Otherwise, use Juice or another podcatcher to subscribe to our show feed.
Our feed address: https://feeds.feedburner.com/frequencycast