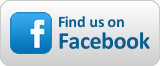 FrequencyCast UK - Show #50
The show notes to go with Show 50 of our online technology radio show.

Listen to, or download, FrequencyCast Show 50 (31 mins)
Show 50: NEWS
This show's news section covered the following stories:
Freeview HD: Last month, Freeview HD became available on transmitters serving Birmingham, Cardiff, Leeds, Manchester, Wales and Swansea. Channel 4 HD has just become Freeview. Channel Five now won't be launching on Freeview HD, and you can now get a Freeview HD box for under £100


Virgin HD: Expect the following new channels this month: E4, Sci Fi, Discovery, Eurosport and ITV HD. Film 4 HD should be along in the summer.


Sky HD: ITV 1, Sky News, Sky Sports HD4 all coming in April. Five HD is due by July.


Freesat HD: ITV 1 HD gets its own channel on the 2nd of April.


Tablet News: The over-hyped oversized iPod Touch is due out in the US on the 3rd of April but will be in short supply with the wi-fi version sold out already. iPad hits the UK later in April. Those not jumping on the iPad bandwagon may want to watch out for the German-made WeTab (originally known as the WePad) - a tablet device that uses Google's Android OS. Expect pricing details later this month.


BBC iPhone Apps: It looks like the BBC is set to postpone the launch of their iPhone apps, that were planned for release this month. The BBC Trust has requested the postponement while the business case is reviewed.


TV cancellation: Hit US series 24 has just been canned by Fox - the final Bauer Hour airs in May. Over here, the UK cop drama "The Bill" has been canned after 25 years.


3D News: Sky's 3D service launches on Saturday the 3rd April with coverage of Man Utd and Chelsea. It's on channel 217 in thousands of pubs.

The first 3D TV can now be pre-ordered too - Priced at £2500 for a 52 inch Sony Bravia, the Sony Bravia KDL-52HX903 - preorder from Currys.




Internet TV: Microsoft has launched MSN Video Player in the UK, with one thousand hours of TV shows. The service is competing against BBC iPlayer and the new SeeSaw service. Try it out at video.uk.msn.com


Digital Britain: The Digital Economy Bill gets it's second reading on the 6th of April. It's expected to go through, and includes tougher measures for online copyright infringers, and the proposed 2015 FM radio switchoff


Saving 6 Music: The 6 music fight continues. Up to 2000 people protested peacefully outside Broadcasting House last week. There are now 170,000 Facebook followers of the campaign


And finally: The cupboard under the stairs is about to get clever. British Gas has committed to installing smart meters to 2 million UK homes by 2012. The meters will use clever Zigbee home networking technology, and send meter data back to British Gas over Vodafone's GPRS network


FOCUS: Get More from your MP3 Player:
Here are links to some of the services mentioned in this month's Focus:
MP3 Player Survey:Before preparing the show, we ran a survey of our listeners... Survey Results
MP3 Headphones
Sennheiser CX300-II inner-ear headphones. Available from Play.com or Amazon

Sennheiser CX550 inner-ear headphones. Available from Play.com or Amazon

Denon AH-C551 inner-ear headphones. Available from Play.com or Amazon

Stereo Bluetooth Headsets: Sony DR-BT21GB (Bluetooth A2DP). Available from Amazon

Headphone splitters - A few quid from Maplin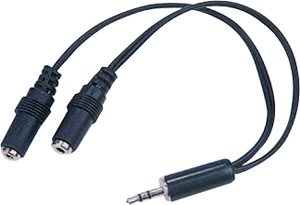 MP3 Player Speakers
X-Mini II Capsule Speaker - Available from AdvancedMP3players, Play.com or Amazon

Griffin Aircurve Unpowered booster - Available from Play.com or Amazon
FM Transmitters
Great choice of FM transmitters at AdvancedMP3players

Griffin iTrip with Smartscan for iPhone:Amazon or AdvancedMP3players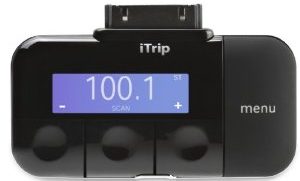 Belkin TuneCast Auto Live (with GPS): Play.com or AdvancedMP3players
PC Connectivity
We're happy to recommend Media Monkey. Try it for free at www.mediamonkey.com

Supports formats: MP3, AAC (M4A), OGG, WMA, FLAC, MPC, WAV, CDA
Supports devices: Apple iPod / iPhone, Sansa, Creative, Android phones, iRiver, Arcos, Cowon
MP3 Player Power Boost
The Power Monkey is available from Amazon , Play.com and Purely Gadgets
Cast 50: Interactive
Thanks to everyone who got in touch. In this show, we respond to the following mails and calls:
Samsung Phone Apps: After our last show about mobile phone apps, we had a text from Michael MacAulay asking whether there is an app store for Samsung phones. Well, this depends on the handset. Samsung use different operating systems in their handsets, for example the Samsung Galaxy and Moment use Android, the Omnia HD uses Symbian, and the Omnia Light is a Windows Mobile device.


No HDMI: Simon from Yorkshire asks "I have an old Panasonic 42inch plasma which supports 720p. It has a video, component, composite and VGA inputs, but not HDMI. How can I connect an HDMI Freeview box?" Of those connections, your best bet is the analogue "component" input. You'd need a digital HDMI to Analogue Component converter, which aren't cheap. Take a look at the HD Fury 2 Universal HDMI to Component & RGB/VGA Converter

Update: Thanks for listener Jason Dando for getting in touch to report the questionable legality of devices that decode HDCP (the copyright protection used over HDMI. He tells us that "Previously, HDMI.org have forced the removal from sale, confiscation and destruction of illegal devices". More Info)


Freeview Channels: Luke Spencer mailed us: "I been using Freeview for two years and I been fairly happy with it, but recently some of the programmes being shown are completely rubbish. Will there be any new channels soon? And will moving to Top Up TV, so I can get Gold be a good move?" No news of any new channels that aren't Babestation or shopping related, I'm afraid. As we've covered before, Top Up TV does give you some extra content, including GOLD, but in our opinion it's not great value for money.

It looks like Luke is with BT, so suggest that he looks at BT Vision - loads of on-demand content and much more choice than TopUp TV.


Satellite TV connectors: We talk a call from someone struggling to identify a Freesat connector. We think she's talking about the connector from a satellite dish, called an F-Plug.

Maplins supply all sorts of F-Plug leads and adapters. Go to www.maplin.co.uk/Module.aspx?ModuleNo=29536.


MiFi Wireless Base Station: We've looked at MiFis in a previous show - they are portable wi-fi base stations that uses the 3G network for mobile connectivity. David Wakefield and Adam Child have been in touch asking if they're any good. Short answer, yes. We've tried the Novatel MiFi unit with both 3 and o2 with good results. See our Novatel MiFi review for more. Adam asked if you can use one to get the extra bandwidth needed for services like BBC iPlayer - sorry, but no - you're still limited by the 3G network's bandwidth.


Virgin Media in other rooms: We took a podline call asking for help with connecting the output of a Virgin box to TVs elsewhere in the home via aerial cable. Our advice is to tune the second TV into RF channel generated by the Virgin box. By default, it's UHF channel 52, but you may need to change this. For help on this, go to the Radio and Telly Change Virgin Media RF Channel.


Weather Stations (again): We had a question in the last show about the frequency used for the home weather station we looked at in Show 48. Mark Blackburn got in touch. The weatherstation sensor uses 433MHz, and Mark tells us that's in the 'Amateur Radio' band. This new low power devices allocation beggars belief, and Ofcom have certainly made a huge mistake, especially as this was for the main part, unannounced and quietly drafted through. Mark's suggestion is not to use kit that uses 433 mhz because its insecure and liable to huge interference. Dick Thompson got in touch. He recommends an alternative software solution called Cumulus - Dick says that it's free, although donations are welcome. The program's author Steve is currently developing Cumulus v2, while spending a load of time adding features to Cumulus v1. Nice tip!


Any questions for Carl and Pete? Got a comment on the world of TV and Technology?
Call 020 8133 4567 and leave a message and be heard on the show, or ask in our listeners forum.
Want new shows as soon as they're released?
Get FrequencyCast shows automatically, as soon as we've finished them:
Got iTunes? Add FrequencyCast to iTunes


Otherwise, use Juice or another podcatcher to subscribe to our show feed.
Our feed address: https://feeds.feedburner.com/frequencycast