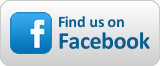 FrequencyCast UK - Show #48
The show notes to go with Show 48 of our online technology radio show.

Listen to, or download, FrequencyCast Show 48 (31 mins)
Show 48: NEWS
This show's news section covered the following stories:
BT launch Infinity - BT has just launched their "up to 40 Megabit" high-speed broadband service. "BT Infinity" is it's only available to a few areas of the UK, but by the end of 2010, it's estimated that around 4 million homes and businesses will be able to get faster broadband using BT Infinity. Infinity is cheaper than Virgin's 50Meg service and offers much faster upload speeds, but Virgin points out that BT's still using copper for some of the journey, so their XXL service is better. Infinity's cost? £19.99 (with a 20 Gig cap) or £24.99 for unlimited downloads.

Link: BT Infinity Coverage Checker


Apple iPad launches: In case you missed it, Steve Jobs announced the launch of the much anticipated Apple iPad in San Francisco on the 27th of January 2010. The Apple iPad will be out in about two months in the US, but won't hit the UK until the middle of this year. A little bigger than an ebook reader, this overgrown iPod Touch starts at $499 for the 16 Gig version. Reactions are mixed - this is a powerful and desirable tablet device, but many are underwhelmed.

For us, the interesting news is that Apple's entering the eBook reader market with the launch of iPad's iBooks service - although is seems that the iBooks service may not make it to the UK for a while.


SeeSaw goes Beta: Remember Project Kangaroo? Think iPlayer but with pay content. It was canned in 2009, but now it's back. Known as SeeSaw, this is due to launch within the next few months offering TV content from a number of suppliers, most notably BBC Worldwide, on either a free, ad funded or pay-to-view model. SeeSaw has just entered a public beta test phase with content from BBC, Channel 4 and Five. First impressions look good.

If you want to join the beta, go to www.seesaw.com


3D Football from Sky: From April, Sky Sports will be running one footy match a week in 3D to pubs around the UK after a recent trial. Another sign that Sky's taking 3D seriously.


Yellow Alert for Trekkers: On the 2nd of February, the Massive MultiPlayer experience that is Star Trek Online goes live. We've been exploring the universe as part of their beta programme, and it looks stunning. Here's a pic of Ensign Pete's Avatar.



Want to join in? Get the new Star Trek Online from Game. If you're in the game, track down the USS FREQUENCYCAST.


And Finally Creators of a pre-school kids TV show Peppa Pig has been forced re-animate some of their episodes.. A task set to take 3 months. Why? The family of pigs aren't seated in rear-mounted car seats or wearing seat belts. Presumably this oversight could lead to real-life talking pigs driving on the highway without buckling-up.
Oddly though, the Peppa Pig car on sale at Argos (pictured here) seems devoid of belts too...
FOCUS: Get More from your TV:
In this show, we looked at ways to get more from your TV. Here are links to some of the services mentioned:
For images and more links, see our transcript of this feature.
The Micro PC / Net-top box we looked at was the Packard Bell iMax Mini, pictured below. You can find more details on this model on our sister site: iMax Mini UK Review
The Packard Bell iMax Mini reviewed in the show is available from PC World.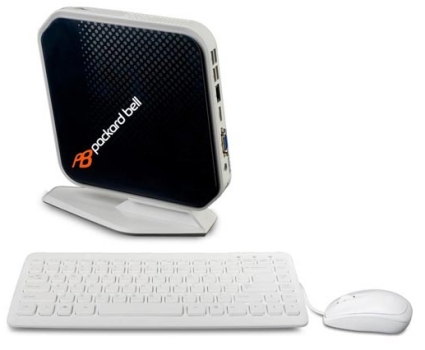 We also looked at the WD HD TV Media Player from Western Digital - the box that allows you to watch video and images, as well as listen to audio, from a USB memory stick or hard drive.
The Western Digital WD HD TV Media Player is available from PC World, Play.comand Tesco.com
A network-enabled version, the WD HD TV Live (with Ethernet and support for a Wi-fi USB stick) is available from Play.com,and Amazon.co.uk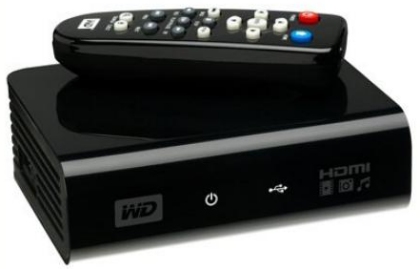 More images on our transcript of this feature
Hands On: Weather Stations:
Pete showed us his nerdy side. He admitted, publicly and bravely, that he has a home weather station. The model we looked as is the WH1081 from Maplin.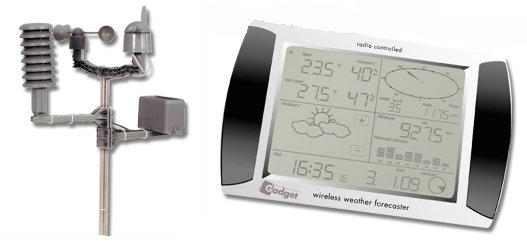 This, and a wide range of other weather stations, barometers and thermometers are all available from the Maplin Weather area
Cast 48: Interactive
Thanks to everyone who got in touch. In this show, we respond to the following mails and calls:
Missing Freeview channels: We took a call on our podline asking for help with missing Freeview channels. We know many have had problems getting all Freeview channels after the switchover. First, try two or three re-scans. If you're still having problems, you may have to tune manually. More help: Missing Freeview channels.


Freeview HD and WiFi: Next, Steve Saul asks "Do you know of any plans for an integrated Freeview HD TV with wireless internet to receive catch up services like BBC iPlayer and Demand Five?" We're sure this is planned, but there's nothing on the immediate horizon. Freeview HD sets won't appear en-masse until the middle of this year, and some may have an Ethernet socket ready for on-demand, but we're probably a year away from a wi-fi enabled Freeview HD TV.


Sony eBook Reader Help: We had a podline call from Jennifer, and we also heard from Neil Caldwell, both having problems getting ebooks onto their Sony Readers. Our advice is to download the latest version of the Sony Reader Library software, v3.1 at the time of recording. If you're still having a problem, you can drag books manually via My Computer, or use a memory card. For help on this, see the FileSaveAs Sony Reader Help section.


PowerLine / HomePlugs: Darren Ney asked about Powerline / HomePlug adaptors, whether they're any good and how easy they are to set up. HomePlugs let you connect a device to the Internet in a different room without a long cable run and without using Wi-fi. They use a home's mains cabling to transfer data and are handy for getting a broadband feed into your lounge to connect to Freesat or BT Vision. Our Pete uses a pair of Homeplugs from Devolo, and they're reliable and effective. Powerline Adapters explained.


TankTop TV: a quick mention to tanktop.tv - A nice little service that offers listings and search for all of the various catch-up TV services such as the BBC iPlayer, ITV Player, Demand Five and ITV Player. If you like your TV on demand, check out tanktop.tv


Coffee Machine feedback: Looks like we stirred a few listeners up in our January Update by reviewing a Lavazza coffee machine. If you missed it, our 25 minute "extra" included Pete making a wappuccino - seems you guys aren't interested in hearing Pete making coffee any time soon - the fans have spoken!


Mac vs PC debate: Thanks to Jon Eastoe who commented that America probably has the general image of being more 'Maccy' due to it being the corporation's natural home. Indeed product placement in films and TV both the here and there is on the up (though James Bond definitely isn't a Mac...Sony Vio). Jon says "PC's have their place in the world of computing and provide an important cheap alternative to home users and the business sector, but in my experience working in IT, people who can afford Macs and justify the expense... always go Mac." "I'd say the balance is tipping in the younger generation, who generally lead the consumer market and generally are incredibly media literate. So the Mac is catching up." Sure, Mac use is on the up, but PC is way ahead on volume - anyway, the argument was that the US use Macs and the Brits use PCs. We're running a poll at the moment "Brits use PCs, Americans use Macs. True or False". And False is winning.

VOTE NOW! Brits use PCs, Americans use Macs. True or False?
iPlayer on Freesat SD boxes: Andy called our podline on 020 8133 4567, asking when he'll be able to get BBC iPlayer on his Freesat Bush SD box. Well, BBC iPlayer is available now on the Humax HD Freesat boxes, and should be on other Freesat HD boxes by March. It seems that there are no immediate plans for BBC iPlayer on SD Freesat boxes, which are seen as "low-end" - that includes your Bush I'm afraid. It's just for Freesat HD kit. More details: BBC iPlayer on Freesat.


Poor Mobile Phone Coverage: Steve Stocker asked "My problem is with non existent cellular coverage within my area. I have tried all network SIMs in my phone and some appear better than others, none will support voice for more than a few seconds! Is there a solution to boost the signal?".
Steve will be looking for something called a Femtocell - A home base station that uses broadband as an extension of the mobile phone network. In the UK, Vodafone are providing these for a one-off £50 to some customers. At the time of recording, Vodafone is the only UK operator offering a Femtocell, and their product is called Sure Signal.

For full details of how to get your own mobile phone base station for £50, go to Vodafone's Sure Signal site.
See below for a short video clip showing how these work.

Any questions for Carl & Pete? Got a comment on the world of TV and Technology?
Call 020 8133 4567 and leave a message and be heard on the show, or ask in our listeners forum.


Enjoyed the show? Add us to iTunes, sign up to get email alerts, or consider adding a nice iTunes review
Comments on this show? Please post them in our forum.

Want new shows as soon as they're released?
Get FrequencyCast shows automatically, as soon as we've finished them:
Got iTunes? Add FrequencyCast to iTunes


Otherwise, use Juice or another podcatcher to subscribe to our show feed.
Our feed address: https://feeds.feedburner.com/frequencycast